With a ton of different smartphone makers battling it out in the Indian marketplace, we have yet another player named 'Tecno.' Well, Tecno isn't necessarily a new player when it comes to smartphone business. Tecno has been making smartphones for years now, and in case you don't know, it is a subsidiary of Transsion Holdings, a Hong Kong-based company that's also known for its Itel and Infinix brands.
Last year, Tecno Mobile unveiled five smartphones in the country, and now, it is looking to make a splash with its new device called 'Camon i', priced at ₹8,999. In an emerging market like India where we have an abundance of worthy smartphones, it is quite easy to get muddled up. And needless to say, Tecno is entering the budget smartphone forte to compete with Chinese big-guns like Xiaomi, Oppo, Vivo, etc. So, is the new Tecno Camon i worth your time and money? Let's find out in our full review.
Tecno Camon i Specifications
As far as the specifications are concerned, the Tecno Camon i has almost everything that you would expect from a budget smartphone in this price range. And before we jump into the review, take a look at the specifications down below:
| | |
| --- | --- |
| Dimensions | 52.2mm x 71.7mm x7.75mm |
| Display | 5.65inch Full Vision with (720 x 1440) HD+ Resolution |
| Processor | 1.3 GHz Quad-Core Mediatek MTK 6735 |
| RAM | 3GB |
| Storage | 32GB, expandable to 128GB using microSD card |
| Primary Camera | 13-megapixel with quad flash |
| Secondary Camera | 13-megapixel with screen and LED flash |
| Battery | Non-removable Li-Ion 3050 mAh battery |
| Operating System | HiOS v3.2.2 (based on Android Nougat 7.0) |
| Sensors | G-Sensor, Ambient Light Sensor, Proximity Sensor, Fingerprint Sensor |
| Connectivity | GPS, WiFi, Bluetooth, USB OTG |
What's In The Box
Jumping to the box contents, the Tecno Camon i comes with a ton of items. Apart from the usual box contents like the handset, charger, user manual and other things, Tecno Camon i also comes with a TPU case. In fact, unlike other smartphones in the price range, Camon i also comes with in-ear earphones.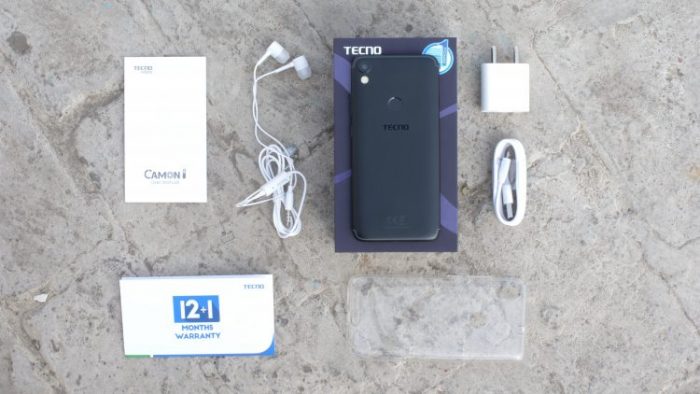 Our Tecno Camon i review unit was accompanied by:
Micro-USB Cable
5V/2A Charging Brick
SIM Ejector Tool
Quick Start Guide
TPU case
In-ear earphones
Design and Build Quality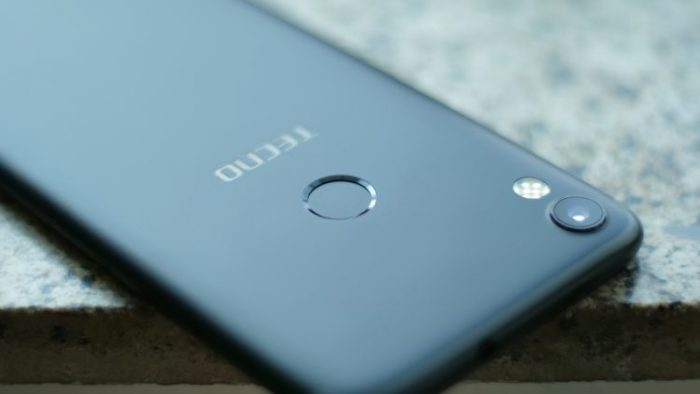 The Tecno Camon i is a well-built phone with a polycarbonate body. The edges are curved, and it fits well in your hands. However, the device is surprisingly light in weight, almost to a point where you'll lack confidence holding it in your hands. On the right hand side, we have a volume and power buttons. The other side has a SIM card tray, which has dedicated slots for two SIM cards and a microSD card. Speaker grille and a micro USB charging port sit at the bottom while the 3.5mm audio jack is at the top.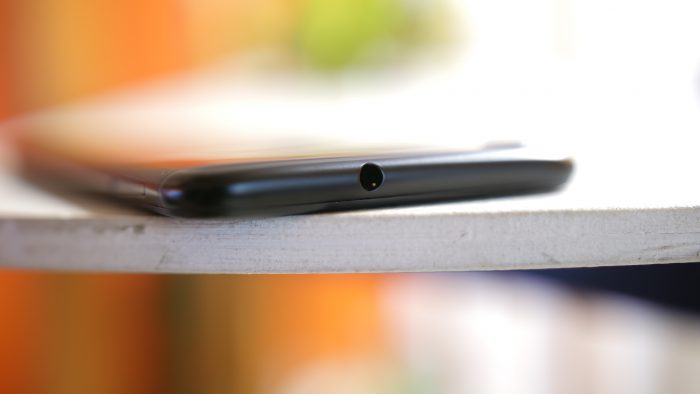 The front side of the phone is dominated by a 5.65-inch Full View display. And depending on the color variant, you'll be greeted with a white/ black chin and forehead. There are no hardware buttons on the front, and the front-facing camera is complemented with a dedicated LED flash. At the back, we have the primary camera along with Quad LED flash. Both the back and the screen are smudge magnets, and hence you might want to make use of the TPU case included in the box.
Display
The Full View display on the front is sadly just an HD affair protected by Corning Gorilla Glass. The screen having a 2.5D curved edge has a good sensitivity as well. And while the viewing angles are good, the screen struggles with outdoor visibility. Even at the brightest levels, you might find it difficult to see the text on display or even capture a decent photo. And adding on to that, the screen is dust hungry that picks up a lot of disturbances.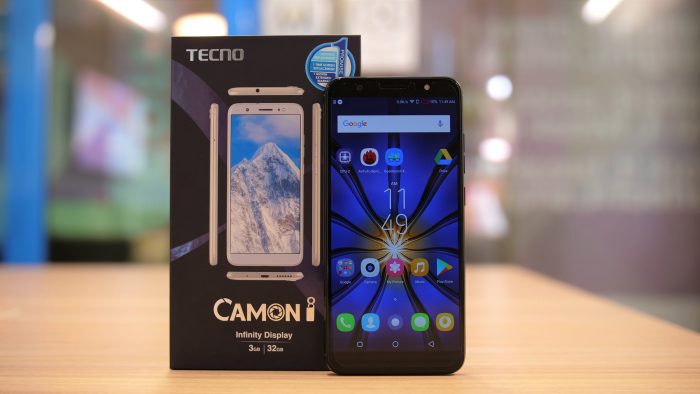 The 5.65-inch screen on the front has a resolution of 1440 x 720. Although it's a Full View display, a higher resolution would have been great. It has decent pixel density, but considering the fact that there aren't a lot of devices with Full View display in this price point, it would be unfair to hold a lot of expectation on this front anyway.
User Interface
One thing that makes or breaks the experience of a smartphone is its software and user interface. This is something that even most flagship devices struggle with. Take the iPhone X for instance. The innovative design and 'top-notch' hardware of the iPhone X are marred by the software and poor UI optimization.
The Tecno Camon i runs a skinned version of Android Nougat called HiOS. Just like most other budget handsets, Tecno has gone overboard with the customization. The launcher doesn't have an app drawer which is something that I personally hate. The HiOS UI feels half-baked to me. It does come with a feature called Micro Intelligence, and it allows you to perform various gestures to open apps. So if you're new to Android eco-system, you might need some time getting used to it.
Luckily the Tecno Camon i doesn't come with a ton of bloatware. It only includes the standard Google apps which are more than enough to get you started. Although it would have been nice to see at least some level of customization options or additional apps for free cloud storage, etc., I am not complaining since a majority of the bloatware apps cannot be uninstalled as well.
Performance
Under the hood, the Tecno Camon I packs a 1.4Ghz MediaTek MT6735 quad-core processor. Coupled with it are 3GB RAM and 32GB of internal memory. The memory can also be bumped up to 128GB via the microSD card slot.
Although it looks really nice and compelling on paper, sadly, the performance is a hit or miss for the most part.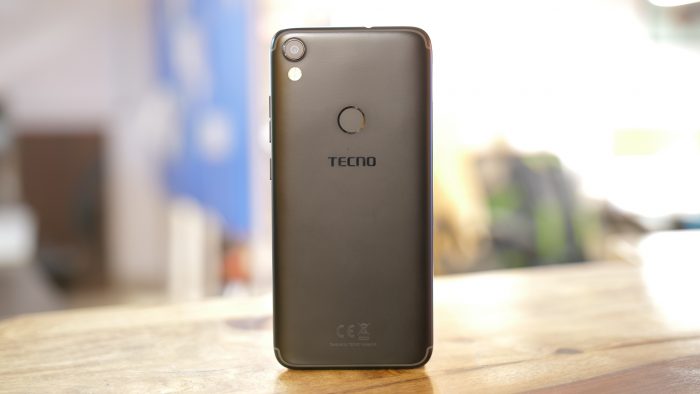 The Camon i is a sluggard and takes forever to load certain apps. Although i didn't expect flawlessness in the usage, I did end up experiencing more than just a few jerks while moving across the screens. And that's even when there are no additional apps installed.
In terms of the benchmark, the Tecno Camon i fails to leave a mark as well. It scored a wishy-washy 35,000 on Antutu and 580/ 1640 single-core/multi-core score on Geekbench 4 respectively. It falls straight on its face when compared with some other offerings in or around the same price point.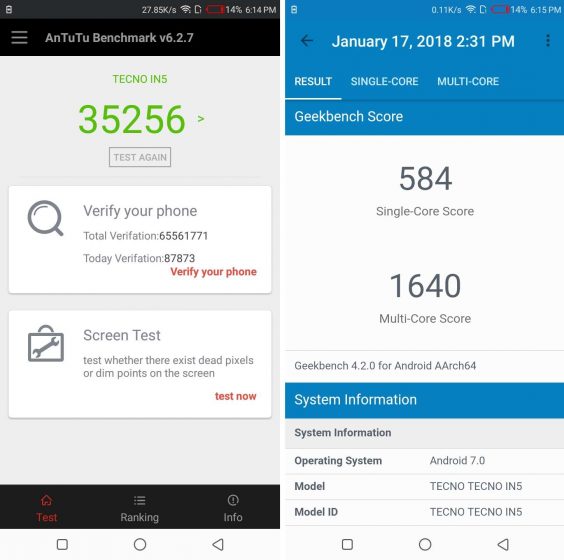 Connectivity
When it comes to connectivity, the Tecno Camon i comes with dedicated slots for Dual SIM cards and a microSD card. It supports expandable storage of up to 128GB, which is a nice feature. But sadly, the Camon i still sports a micro USB port, which is led down in my opinion. Considering the fact that USB Type-C is becoming a standard nowadays, I'd happily pick a device like the Billion Capture+ which comes with a USB Type-C port.
Camera & Battery Life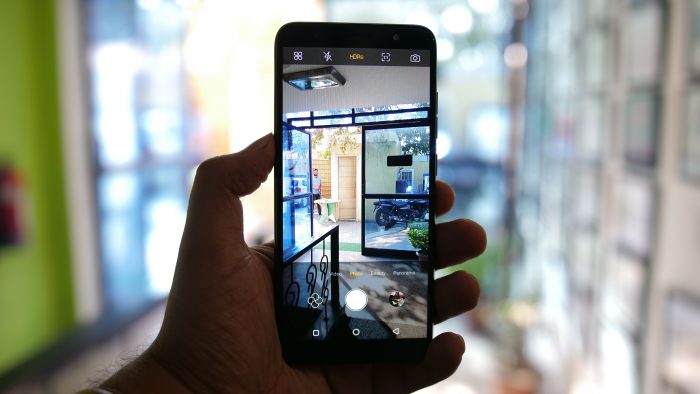 The Tecno Camon i sports a 13MP primary sensor with a quad LED flash. The samples attached below speak for themselves. In our time with the device, we felt that the camera could have been a lot better. It is by no means a poor performer, but the picture quality could definitely use some work.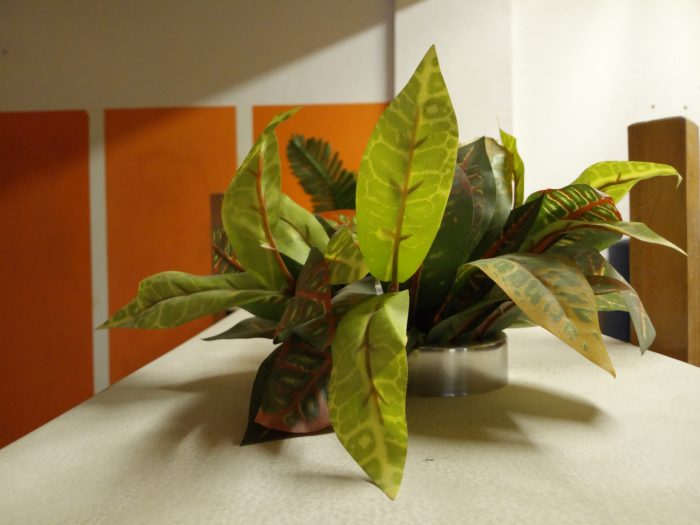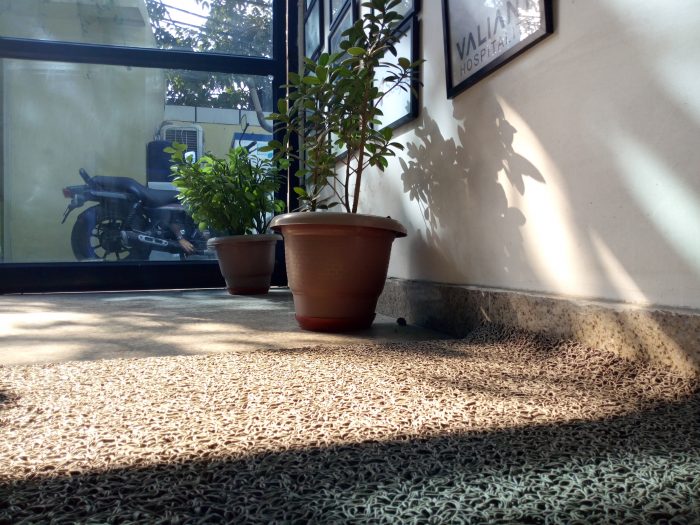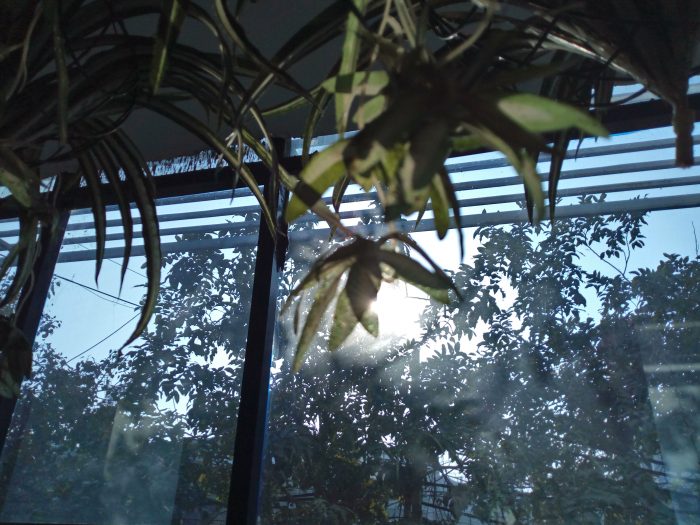 The camera software isn't that great either. We faced a ton of issues while trying to capture some good shots. For instance, the camera doesn't get the exposure right. And even when you tap the viewfinder to adjust the exposure, it automatically reverts it back thereby running the picture. This isn't something that a third-party camera can't fix, but we expect these basic features to work out of the box.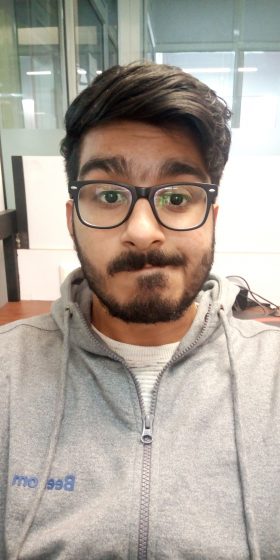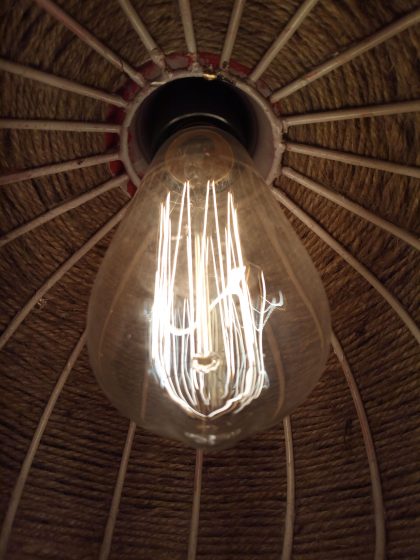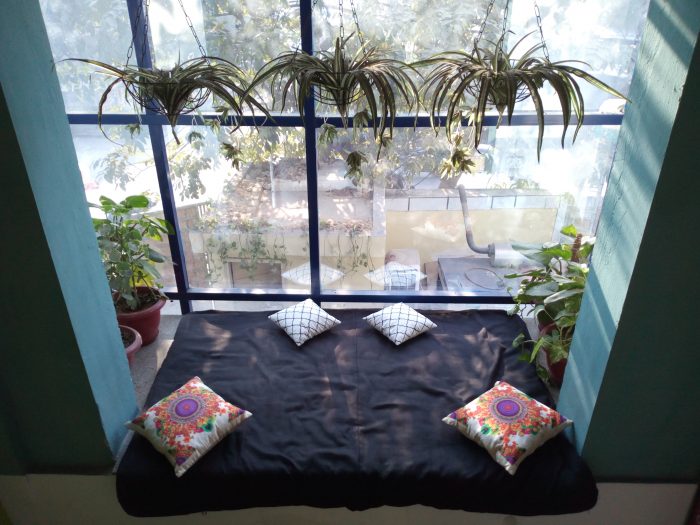 Moving on to battery life, the Tecno Camon i packs a 3,050 mAh battery. Although it is not going to compete with the best ones out there, it should easily get you through a day without having to reach out for your charger. Even with heavy usage during our review period, we had a hard time draining the battery. And on top of that, you can also use the battery saver mode or the Ultra low power mode to get more hours out of the device.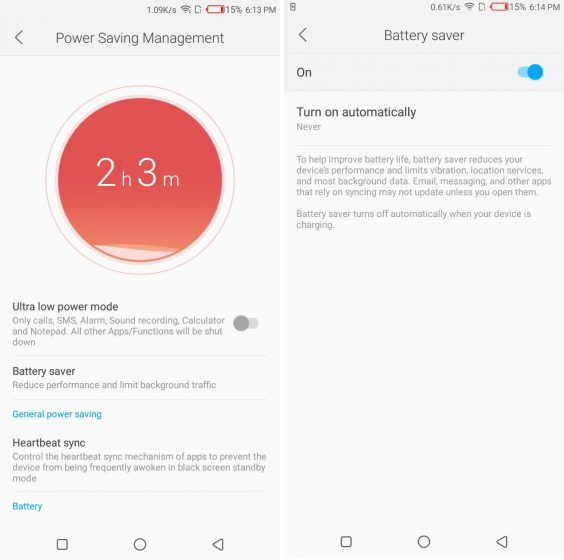 Tecno Camon i vs. Competition
With a 8,999 INR price tag, the Tecno Camon i is directly competing with some budget kings like Xiaomi, etc. Xiaomi's recent launches like the Redmi 5A or even the Redmi Y1 offers great value for money. The Redmi Y1, for instance, has a great build quality and feels nice and sturdy in hand. It is also good at taking selfies, something which we can't say about the Tecno Camon i. The Redmi Y1 also ships with a skinned version of Android, but unlike Tecno, it is quite intuitive and brings some sort of customization to the table.
Verdict
As mentioned earlier in this review, the Tecno Camon i is trying to enter a jam-packed marketplace with a ton of different offerings. With sub 10,000 INR price tag, it is competing with the likes of Xiaomi, 10.or, etc. And in all fairness, the Tecno Camon i misses its mark. Even when you pit it against the newly launched Smartron t.phone P, the 'Camon i' fails to attract some eyeballs due to the lack of a solid USP.
With a so-so build quality and a sub-par hardware performance, the Camon i feels like it is trying to compete against the elite squads in this category without any groundwork.
Pros:
Full View Display on a budget
Decent battery life
Dual-SIM and microSD card support
Cons:
Poor camera performance
Average overall performance
Tecno Camon i will only be available through offline channels across India.
SEE ALSO: Redmi Y1 Review: The Best Budget Smartphone for Selfies?
Tecno Camon i Review: Ambitious But Flawed
The Tecno Camon i is running the rat race to survive the budget market segment. Its closest competitions offer a lot more value for money, or at least you won't be disappointed with the user experience. However, with a clumsy user interface coupled with a trifling hardware performance, it is safe to say that Camon i brings nothing new to the table. The UI still needs some polishing, and in fact, we'd love to see some new features to improve the user experience as well. And while we can't vouch for that, we'll definitely keep you updated if and when that happens.
REVIEW OVERVIEW

SUMMARY

The Tecno Camon i is running the rat race to survive the budget market segment. However, with a clumsy user interface coupled with a trifling hardware performance, it is safe to say that Camon i brings nothing new to the table.