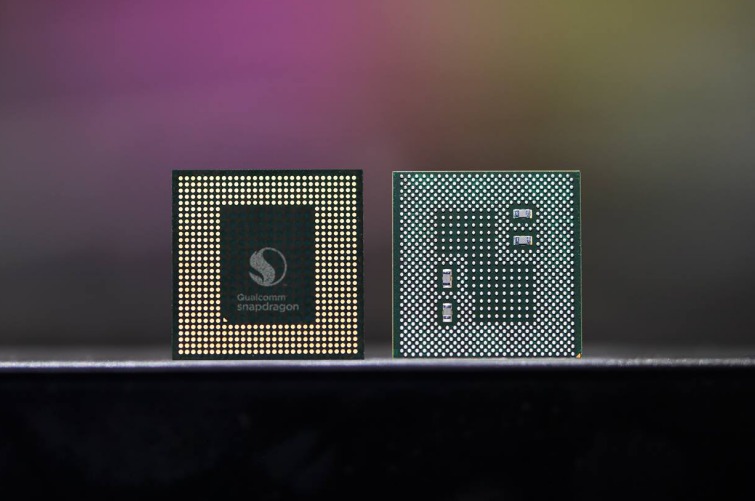 Earlier this week, Qualcomm announced the Snapdragon 845 mobile platform that'll power most Android flagship devices in the coming year. This new chipset boasts of a 30 percent improvement in performance, better graphics processor, improved support for AR/VR, and AI technologies. However, one of the highlights of the Snapdragon 845 will have to be the fact that it will help make your devices even more secure.
Alongside the hoard of components, Qualcomm has also embedded a security-focused chip dubbed the "Secure Processing Unit" on the Snapdragon 845 chipset. It has been designed specifically to protect your privacy, i.e your personal data, from falling into the wrong hands. This separated unit consists of its own microprocessor, memory, as well as power components because it needs to be used to encrypt ultra-sensitive data available on our smartphones.
With the inclusion of Secure Processing Unit on the SoC, Qualcomm wants to provide users an isolated vault-like enclosure to store their passwords, payment information, and biometric authentication data. All the data stored in this security-focused chip is not accessible to any other component on the Snapdragon 845, which makes it immune to hacking attempts. The functioning of the said unit, from what we've seen, sounds quite similar to the Secure Enclave on Apple's A11 Fusion chipset.
You might have heard someone or the other rant about the security standards of Apple's iPhone while Android devices are said to be easily penetrable by hackers. The Internet is flooded with reports of new malware or vulnerabilities on Android and that's the problem Snapdragon 845 aims to solve with the Secure Processing Unit. It is the need of the hour and Qualcomm is well-aware of the needs of the consumers. So, let's hope device makers actually make use of this security layer to maker their flagships ultra-secure. What do you think of the improved security on the Snapdragon 845? Quite impressive, right? Share with us your opinions in the comments down below.
---