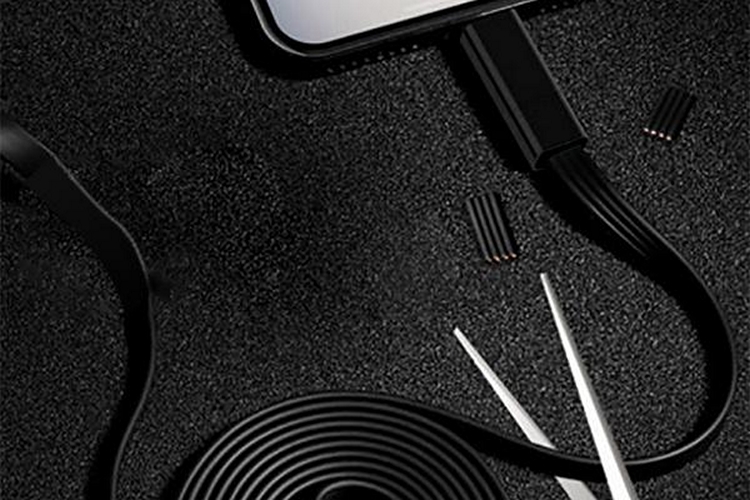 Charging cables are one of the most fragile accessories of a smartphone. It could easily bend, deform, or even get completely cut off before you even realize it. iPhone users suffer the most here since we all know how weak lightning cables can be. But, have you ever imagined being able to reuse your broken cables? Well, now you can – thanks to Clip Cord.
Clip Cord is a 1.5m long charging cable that can be reused multiple times without any external replacements. All you need is a scissor to bring your charging cable back to life. You can just cut off the broken end, fit the remaining cable inside the charging port and you're done. Your cable is back at its duty of charging your smartphone. Sounds cool, right? Take a look at the GIF below to know how it works.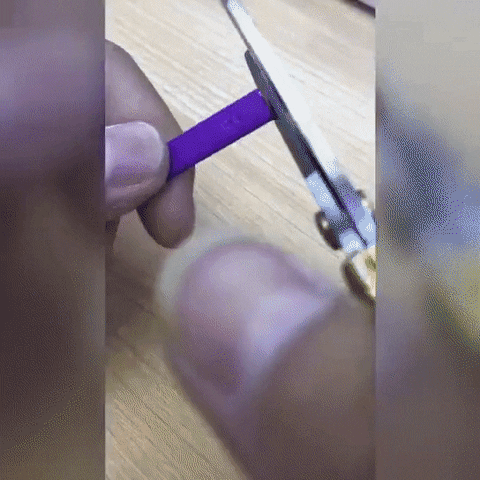 No one wants to get restricted with slow charging because of their charging cable these days and luckily, Clip Cord supports fast charging. Clip Cord comes with four color options – Red, Blue, Purple, and Black to choose from so that you can choose the color that goes well with your phone case and style. The company offers cables with Apple's Lightning connector, micro USB connector, or a Type C connector on its store.
You can purchase the Clip Cord for around $15 (~Rs.1,000) as it is on sale right now. The regular price of the Clip Cord is $32.48 which roughly translates to Rs. 2,300. Also, the company offers free shipping to any part of the world which I totally appreciate.
So, what do you think of the Clip Cord? Let us know in the comments.
Buy The Clip Cord
---