The recently launched OnePlus flagship, the OnePlus 5T, improves upon its predecessor by offering new features such as an 18:9 display and a new rear camera setup. While earlier in the OnePlus 5, there was a telephoto lens as well, this time around, OnePlus has chosen to offer two lenses with the same 1.7 aperture. While OnePlus' idea of improving low-light camera performance does work well, it certainly does take a toll on the normal day-time performance.
The second lens on the OnePlus 5T's camera only gets activated when the light is <= 10 lux. As such, in most cases, the device relies only on its primary 16MP lens. The fact is that the performance of this single camera is not up to the mark, as many users have reported.
As is the case with Android, power users always turn to after-market mods and apps to improve their device's performance. One of the most famous camera mods to surface is the Google Camera HDR mod. This mod has been known to bring great camera quality to mediocre camera smartphones such as the Essential Phone, the Razer Phone, and many devices on Xiaomi's lineups. Thus, it wasn't going to be long that the OnePlus 5T would get the same treatment.
Reddit user tobyfunke went ahead and installed the Google Camera HDR port onto his OnePlus 5T, and the results are absolutely stellar. In proper lighting conditions, the Google Camera seems to handle post-processing much better. Images look sharp and colors seem to exhibit natural colors. That being said, under low-light conditions, the OnePlus 5T's stock camera app is able to perform much better. This is kind of a given, considering that the second lens on the 5T also gets activated. You can see the comparison between the two camera apps down below for yourself: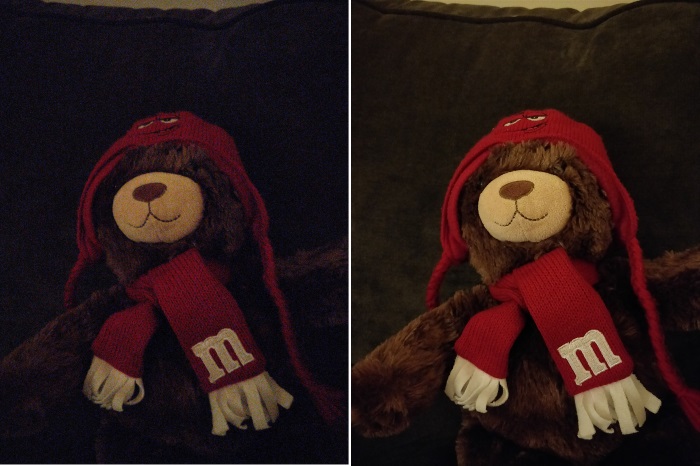 As you can see, the Google Camera is able to produce much better results in the HDR mode. However, if you've been following the third-party development scene lately, you might be aware of the fact that there are multiple ports and settings regarding the Google Camera HDR. As such, if you want to try out the port used in the above images, you can download it from here. Also, if you don't own a OnePlus 5T but wish to try the Google Camera HDR port on your device, make sure to try out the version here. Lastly, let us know if the Google Camera HDR did any wonders on your device in the comments section below.