Due mainly to privacy, I prefer to hide some personal apps like finance and habit trackers on the Apple Watch (and of course on iPhone). Even though the strong passcode is always there to safeguard the apps from unauthorized access, I wish to add an extra layer of shield at times so that they can remain out of sight. As compared to iOS, watchOS offers a better way to show/hide installed apps on Apple Watch. If you haven't yet tried out this nifty trick, let me guide you through:
How to Show or Hide Installed Apps on Apple Watch
The ability to conceal Apple Watch apps is slightly under the wraps. As you might have already guessed, it's found on the companion app called "Watch" for iPhone.
The Watch app shows the extensive list of all the apps you have installed on the smartwatch. Hence, it becomes pretty straightforward to put them behind a shield. And if you ever happen to bring them back, all you will need to do is just turn on the toggle. Yeah, that's as simple as it can ever get!
Open the Watch app on your paired iPhone.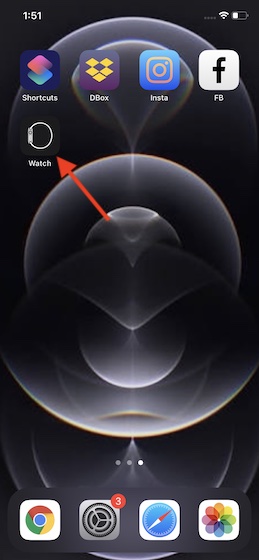 2. Now, be sure the My Watch tab at the bottom left corner of the screen is selected.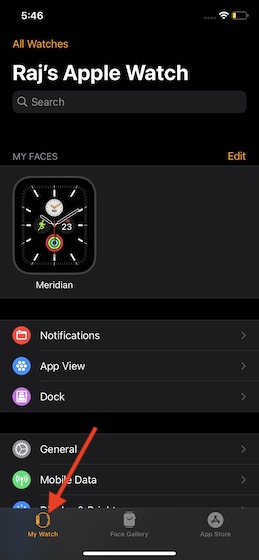 3. Next, scroll down to the Installed on Apple Watch section (located at the bottom). As mentioned above, you should see the list of all the apps which you have installed on the Apple Watch. Now, tap on the one you want to hide.
4. Finally, turn off the toggle right next to the app, and you are done. The change will take place immediately. I mean Apple Watch will remove the app from the home screen right away. And when you turn on the toggle, it will show up on the home screen without any delay.
Show/Hide Apple Watch Apps with Ease
So, that's the way this little nifty trick works in letting you show or conceal apps on your watchOS device. Whether you are dealing with a naughty kid, a rather jealous sibling, or just want to have an extra defense for an app like dating or finance, this tip can come in super handy. Have you found this hack helpful? Do share your feedback with us.
Besides, also take a peek at some of the equally interesting guides like tips to improve Apple Watch battery, best apps to set custom Apple Watch faces, and an extensive collection of the best Apple Watch faces just in case you are willing to explore more.
---
Load More