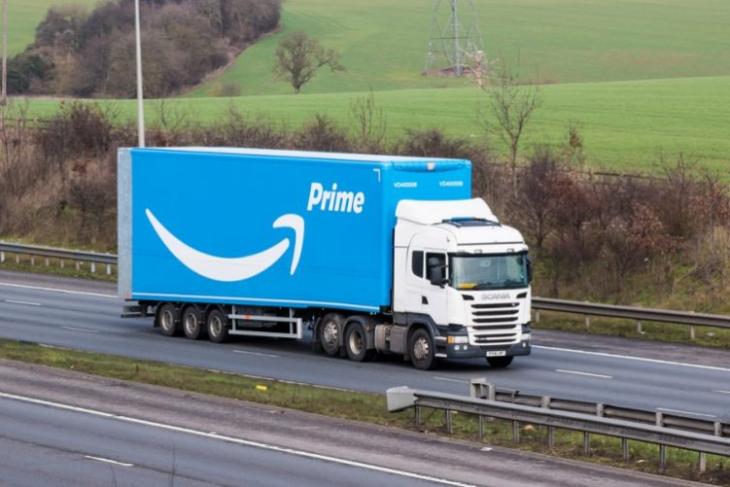 Amazon has been working towards its dream of becoming a full-fledged courier service for quite some time. We are no stranger to the e-commerce giant's prompt delivery. But, the company is now looking to expand its presence in the logistics space and has launched its 'Shipping with Amazon' service in Los Angeles.
Under this pilot project, the online retailer will now send its own cargo trucks to pick up packages directly from the sellers or third-party businesses, according to The Wall Street Journal. It will then either carry the package either to its fulfillment center or other courier partners to speed up the delivery.
This service is currently restricted to Los Angeles (which is a large enough test bed)and only for merchants who sell merchandise through Amazon's website. This test run has gone live to determine the areas where the company can save both time, as well as money in the delivery process. In a statement sent to Reuters, the company says,
Amazon is always innovating and experimenting on behalf of customers and the businesses that sell and grow on Amazon to create faster lower-cost delivery choices.
Over the years, Amazon has established its brand as one of the major online marketplaces and the people are now flocking in large numbers to purchase goods on the daily. This has pushed them to lay its logistics groundwork, in the form of enormous warehouses and fulfillment centers across the globe. Amazon also established its own fleet of trucks and cargo planes that would be at the forefront of their shipping service.
This revelation from Amazon has ticked off experts and investors in the shipping industry. The share prices of prominent players, such as UPS (United Parcel Service) and FedEx, in the logistics space were seen slipping by close to 2 percent each.
While the e-tailers plan is definitely a wake-up call for company's in this space, we won't see Amazon directly abandoning its long-time delivery partners right off the bat. Their pilot program is currently in very early stages and will now be working to overcome hurdles the company might face in completing deliveries from third-party businesses.
Presently, Amazon is heavily dependent on UPS for completing its prime deliveries but this relation could get turn sour if Amazon's shipping business achieves scale in the US. Do you also see Amazon becoming completely self-dependent in the next five years? Well, I surely do and it has been the company's plan from the very beginning.