Even though the premium smartphone market is one of the toughest to crack, Samsung has been top of the pile for many years in this segment. Lately though, OnePlus has presented a tough fight by undercutting the Galaxy S-series flagships with similar specs but at a relatively reasonable price. And while Samsung is still the top company in the premium segment, OnePlus has chipped away at the lead in a significant manner.
Counterpoint's latest research shows that the premium phone segment remained flat in the first quarter which ended March 2018, with Samsung retaining the top spot due to the high-demand, and sales and marketing spend for Galaxy S9 flagship series and online-exclusive Galaxy A8+. The company had a market share in this segment of 50 percent, a 16 percent growth YoY in Q1 2018.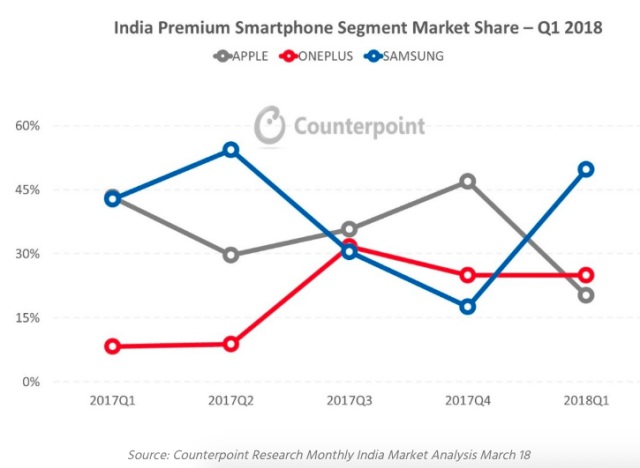 Even though the premium phone segment only makes up 4 percent of the overall market, this is where companies make profits and premium products usually sell at a higher margin to provide pricing flexibility. Together Samsung, OnePlus and Apple command 95 percent of the premium segment share. Indeed, OnePlus, which holds the second spot with a 25% market share, was termed the fastest-growing brand in the premium segment.
It saw a hefty 192 percent jump in sales, with the OnePlus 5T becoming the best-selling phone for Q1 2018.
Counterpoint researchers say that a modern and sleek design, along with the release of limited edition variants (Star Wars and Lava Red), and first steps into the offline sales channel are some of the reasons cited for its growth. One would imagine the trend will continue with the highly-anticipated OnePlus 6 scheduled to be launched on May 17. Though it is unlikely to have an immediate massive impact in Q2.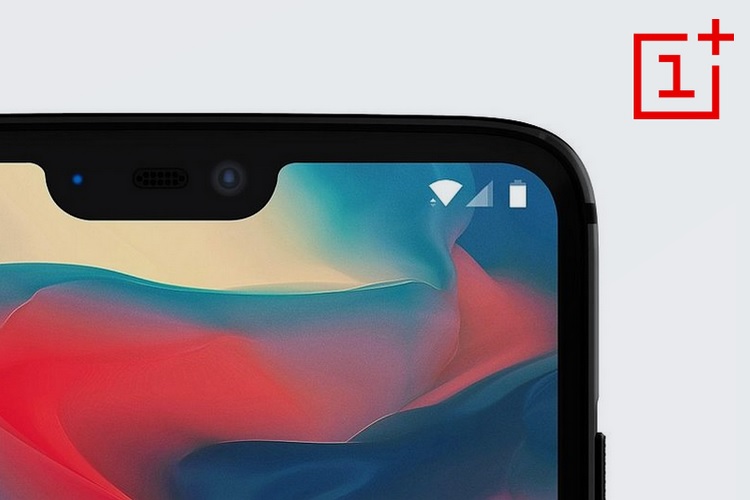 OnePlus has grown at Apple's expense. The company occupied the third spot in the premium segment and had a disastrous quarter. Apple's market share slipped from 45% in Q4 2017 to nearly 20 percent in Q1 2018, reportedly down to a 55% decline in shipments of iPhone X and iPhone 8.
This drop could be attributed to the iPhone price hike amidst the import duty increase from 10% to 20%. However, there is still a strong demand for older-gen iPhones among consumers, and Apple is trying to make them cheaper as well.
The silver lining for Apple was its growing share in the online channel, where almost one in four premium phones sold are iPhones.
Of course, the premium market is far from settled this year. We are yet to see sales start of Huawei P20 Pro which is expected to be a dark horse this year, and the imminent arrival of the Pixel 3 phones could see heavy discounts on Pixel 2 and first-gen Pixel phones. The likes of LG and Sony could still have a say with their premium offerings and as we mentioned the OnePlus 6 would be a strong contender as well.