Samsung India is set to undertake a two-year research to find out how to enhance learning outcomes for middle school students in India and how their stress levels can be reduced, the company said on Monday.
Named as the MyDream project, the study is in collaboration with UNESCO MGIEP (Mahatma Gandhi Institute of Education for Peace and Sustainable Development) and Navodaya Vidyalaya Samiti.
The study will determine how project-based and socio-emotional learning (SEL) can be used to drive learning outcomes of students as defined by their mathematics and science scores and also to reduce their stress levels.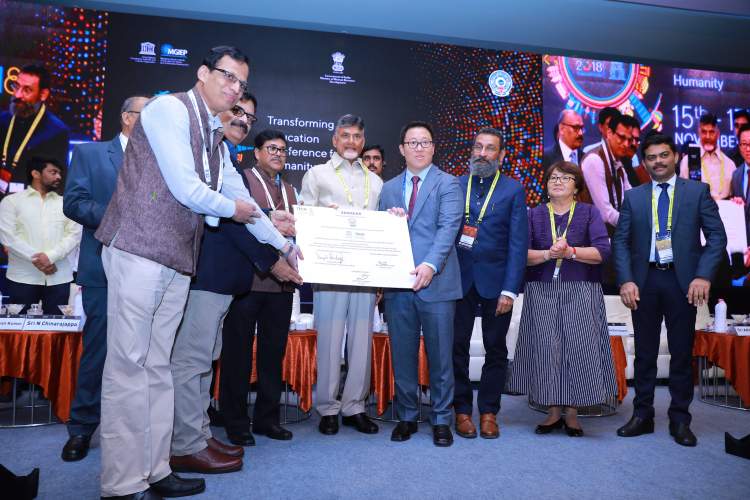 "Samsung is proud to partner with UNESCO-MGIEP and Navodaya Vidyalaya Samiti on this ground-breaking research that seeks to transform education that will empower children with skillsets for the 21st century," said Peter Rhee, Corporate Vice President, Samsung India, in a statement.
The study, will be conducted in 64 Jawahar Navodaya Vidyalaya schools, where Samsung already operates a Samsung Smart Class.
"Through the My Dream project, we want to build intellectually and emotionally resilient young people. We seek to make learning fun and stress free, and training young people to be mindful, empathetic and compassionate," said Anantha K Duraiappah, Director, UNESCO-MGIEP.
"This research project will help us understand how learning outcomes for students can be improved and how their stress levels can be mitigated. This partnership will pave way for not just an impact in India, but a global one," he added.
At the end of the study, a comprehensive report and recommendations will be submitted to the Ministry of Human Resource Development, Government of India.
Separately, Samsung also announced a partnership with the Andhra Pradesh Government, to set up Samsung Smart Class at 14 government colleges across Andhra Pradesh, the statement said.
The 14 Samsung Smart Class will deliver 200 hours of courses such as Bachelors of Education (B.Ed) and Diploma in Education (D.Ed).
Samsung Smart Class is currently available at 652 Jawahar Navodaya Vidyalaya schools, 28 Government schools in Tamil Nadu and three Delhi Police Public Schools, taking the total number of Samsung Smart Class in India to 683.
Every Samsung Smart Class is equipped with an interactive Samsung Smartboards, Samsung tablets, a printer, Wi-Fi connectivity and power backup.