Samsung has announced an LTE-enabled location tracking device called the SmartThings Tracker which uses cellular network instead of Bluetooth and GPS for location tracking, and can also be used as a smart home device. The new Samsung device is claimed to offer a nationwide location tracking range as long as a cellular network is available.
The SmartThings Tracker relies on LTE-M (Cat.M), a low-power cellular connectivity standard designed for IoT devices, which means the device can offer seamless location monitoring both indoors and outdoor, instead of depending solely on crowd GPS to locate a missing person, pet or an object.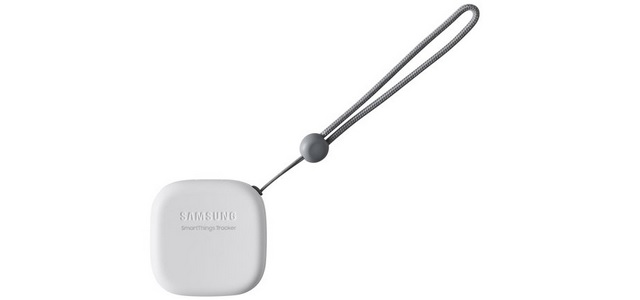 Talking about build quality and design, the SmartThings Tracker is made out of plastic and comes with an IP68 rating, which means the device is well-guarded from liquid damage, dust accumulation, etc. The Samsung device pairs with smartphones, both Android and iOS, via the SmartThings companion app over Bluetooth. The app offers a host of functionalities such as real-time location status, reminders as well as a geofencing feature, which sends an alert when the tracker enters or crosses the boundaries of a designated safe zone.
The SmartThings Tracker can also be paired with other smart home devices to act as an arrival detector. For example, the device can automatically switch on the lights in the house upon arrival, set the thermostat to a particular temperature and a do lot more. The tracker has a button which, upon being pressed twice, sends the real-time location of a person and also has support for sending SOS alerts. The device comes equipped with a Li-ion polymer battery which is claimed to offer battery life of up to 10 days.
The SmartThings Tracker is priced at $99.99 and is currently up for pre-order from Samsung's official website in the US. Shipments of the device are expected to begin later this week, however, Samsung has not revealed any information about the tracker's availability in other markets.
---