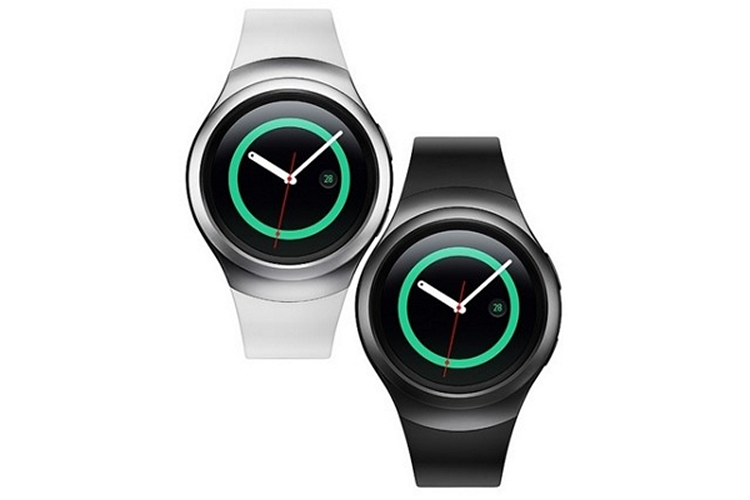 Google might have rebranded Android Wear to Wear OS but Samsung is sticking with its Gear range of wearables which are based on Tizen.
The company has rolled out a major software update to its Gear S2 smartwatch that was originally launched in late 2015. The new update brings a number of new features and design tweaks to the wearable that remains one of the more popular Apple Watch alternatives in the market.
First off, the update brings a refreshed look with optimized icons and widgets for the circular display. The new interface, the company claims, will not just be easy on the eye, but also enhance usability. The update brings a new App Shortcuts widget that will automatically place the most recent apps in a circular format, but users will still be able to manually select their favorites.
In addition, users will also be able to make use of the 'pull-down' gesture to access the Quick Panel not just on the watch-face, but on all screens, much like on Android smartphones. The Quick Panel on the Gear S2 can be used to change various settings, such as display brightness, volume and more.

The Samsung Health app is also receiving an update, making health information, such as pace count and heart rate, easier to read on the screen, thanks to a UI refresh.

Users will now also be able to get access to their preferred exercise quicker by configuring it as a preset on the newly added Multi-workout widget. The 'Inactivity Alerts' can also now be configured so as not not to interrupt at an ill-opportune time. Users syncing their Gear S2 with their smartwatches will also have a few additional options to explore after the new update.
Users will now also be able to use the Gear S2 to control the Gear VR headset via the official Gear VR controller app, while the PPT Controller app will allow users to control the display of PowerPoint slides for a hassle-free PPT presentation.

Last, but not the least, Samsung will make detailed weather forecasts available on the Gear S2 every day, to make sure you are never caught out by unexpected changes in weather.
---