'Galaxy Upcycling', a project team of Samsung C-Lab aims to give new life to older Galaxy smartphones, instead of relegating them to the e-waste bin. If you are not familiar with C-Labs, it's basically Samsung's in-house incubator which allows members to work on projects which fall outside the purview of company's normal business, and they come up with some innovative products from time to time.
The eleven-member Upcycling team aims to repurpose older models of Galaxy smartphones and find ingenious ways to link them to everyday objects and convert them into the internet of things (IoT) devices. When asked how upcycling differs from recycling and why it's better, one of the team's members said that while recycling is all about destroying the phone and using its components in new products, upcycling preserves much of the original product's materials, and uses reworking or reconstruction to give the products a new function.
https://www.youtube.com/watch?v=l3oi-_rb7RY
One of the simplest upcycling devices showed by the team was a fish tank manager. An older Samsung Galaxy phone was repurposed to serve as a smart hub for controlling the lighting and other functions of the fish tank. The connected device allowed a user to turn the lights on and off, take pictures of the pet fish, feed the fish with just a text message, and more. Similarly, another smart pet product was a smart pet food bowl which took pictures of pets whenever they finished their meals.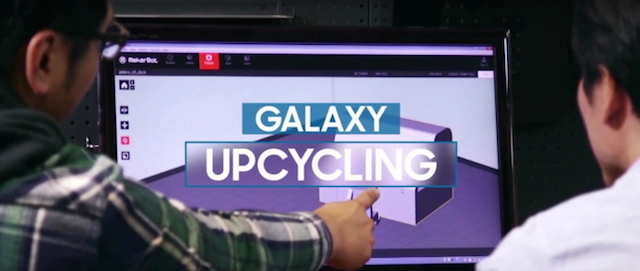 The team has created an open-source platform which aims to encourage people outside the team to create their own IoT devices using their old Galaxy smartphones. The team has also said that they will share its progress, as well as guidelines for the software and hardware they have developed.
Personally, I think that it's a very cool way to repurpose old devices and breathe new life into them, and I am not the only one to think that. In fact, the team was recognized for their commitment to sustainability by the American Environmental Protection Agency and presented with the Cutting Edge Champion Award at the Sustainable Materials Management Awards 2017 in November last year.