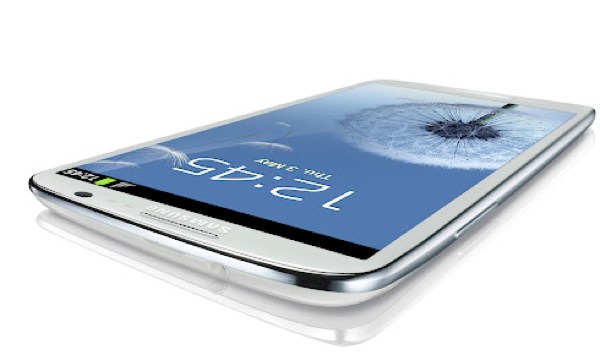 Extending the legacy, popularity and supremacy of galaxy series, Samsung unveiled the most prevailing of all the galaxy series smartphone "THE GALAXY S3" in May in London.
Not a big surprise that looking at the tough competition from rivals like Apple, Nokia, HTC , Sony etc. Samung would giveup its crown of being " largest market share of smartphones seller".
To retain its crown Samsung has thrown its dice of faith on S3. But still it is to be established.
Samsung galaxy series has played a crucial role in catching and conquest over the bosses like Apple whose products are launched like any tech-fest, people are ready to die for buying the products and certainly Finnish brand Nokia which has ruled for 15 years in selling its phones with amazing hardware before Samsung overtook it.
What are the key factors behind success of Samsung over its contenders?
Mainly because its availability as cost effective product , pricing doesn't vary like Apple for different countries, its network which is not concentrated to some specific countries, use of brilliant hardware without making the device too expensive, and finally Google's blessing in the form of Android.
This had been the history behind the success of Samsung but let's get a look at what S3 has to offer as a super smartphone:-
1. Build quality and Hardware
The Galaxy S III uses the very latest version of Android, 4.0.3, codenamed Ice Cream Sandwich. This is far and away the best version of Google's operating system, with a cleaner look than before. It has one physical button and 2 capacitive buttons. Samsung doesn't have recent apps button, long press home button will do it.Samsung adds its own refinements, like the capability to take a screen shot by wiping your hand across the screen.
The design is Pebble shaped and Glossy finish. Its thinner(70.6mm across, 136.6mm long and weighs 133g) than its rivals the HTC One X, Motorola RAZR Maxx, iPhone 4S . It has a removable battery unlike other competitors which stick to unibody design (battery is embedded in design). It's a bit thicker than S2 (125.3 x 66.1 x 8.49mm) but it adds comfort to hold it.
It has 1.4GHZ Quad core processor with Mali-400MP GPU.

2. Display
4.3 inch Super AMOLED gives sharp resolution ( 720 X 1280 pixels) and vivid colors. The pixel density has been increased from 218 to 306 ppi. Viewing angles are good.
3. Battery
It has a removable battery (2100 mah).Bigger size of the phone facilitates a big battery which does exceptionally well.
4. Hub
Samsung's Game Hub: has a (small) selection of recommended titles. Some are free, and then there are premium ones.
Music Hub is now up to version 3.0 (HD): It costs £9.99 a month and promises unlimited streaming.It has a neat interface and a huge catalogue – 17 million tracks.
Video hub for movies.
5. Camera
It has 8MP rear camera that can shoot at 1080p full HD videos. Even the front facing camera 1.9 MP can shoot at 720p HD. The burst mode which can identify the best shot among many is the features to be looked forward.
6. Unique features
• Variants with storage capacity 16,32,64 GB along with microSD card slot.
• Two microphones for voice clarity.
• Camera with 0 shutter lag and The burst mode takes contiunous shots at a rate of 6fps and detects best shot.
• Face Slideshow will zoom in all the faces within a picture if you're viewing your pictures in a slideshow
• Front camera shoots at 720p and can capture photos at the time of shooting videos.
• a 2100mah battery lasts much much longer with battery saving super AMOLED.
• There's also 50GB of free storage for your content on Dropbox for the next years
• There's S Voice, which is a voice recognition service, like siri needs data connection.
• Smart Stay, which uses the front-facing camera to periodically check if it can recognise a pair of eyes looking at it and if not, it turns the screen off to save power.
• Smart Call, which dials a contact's number for you by raising the phone to your ear from the contact details screen or in messages.
• NFC and S beam to transfer video and photos quickly between other S3.
• Smart Alert : phone will vibrate as soon as you pick it up to let you know that you have a notification.
• Social Tag : recognise faces from pics and automatically offer to text the image to the people featured in the image.
• Pop up play: you can do multitasking while seeing a movie or video, by enabling pop up play the video will play in a widget like pane which can be moved on the screen.
The race for being the best and supreme will continue as long as the technology continues to evolve. Samsung currently being the crowned king in smartphone manufacturer would try to retain its supremacy but for how long? Nobody knows, but someday or the other someone will topple the king, that's for sure, innovations will take place, phones will become super smart one day!