Samsung has released the 2018 model of its Galaxy On8 series and it is promising to bring a ton of improvements. The biggest visual change that the 2018 model is bringing over the past Galaxy On8 devices is the new infinity edge display which now stretches from edge-to-edge. Apart from the display, the internals have also received a spec bump, along with the cameras. However, whether these improvements are enough to make us recommend this device or not is a question we will only be able to answer at the end of our review. So, if you are thinking of buying the Samsung Galaxy On8 (₹16,990), here is our review where we test its cameras, performance, display, and more to see if it is worth its asking price or not:
What's In the Box
The Samsung Galaxy On8 comes inside a fairly good cardboard box. When you open the box, you are greeted by the device front and center while all the other accessories are hidden behind a thin cardboard partition. Here is a list of the things that you get inside the box:
Samsung Galaxy On8
Charging adapter
micro-USB to USB-A cable
SIM ejector tool
Earphones
User manual
It's good to see that Samsung is still packing a pair of earphones inside the box as most other companies have stopped doing that.
Samsung Galaxy On8 Specs
Before we get into our review, let us see what the Samsung Galaxy On8 brings on paper. In the table below, you can find all the specs that you need to know about the device:
Name
Samsung Galaxy On8 (2018)
Display
6-inch Super AMOLED, 720 x 1480 pixels, (~274ppi density)
Processor
Qualcomm Snapdragon 450
GPU
Adreno 506
RAM
4GB
Storage
64GB
Primary
Camera
16MP (f/1.7) + 5 MP (f/1.9)
Secondary
Camera
16 MP (f/1.9)
Battery
3,500 mAh
Operating
System
Android 8.0 (Oreo)
Sensors
Fingerprint (rear-mounted), accelerometer, proximity, compass
Design and Build Quality
When you look at the Samsung Galaxy On8 for the first time, you will know that Samsung has not put any effort into the design of the smartphone. Apart from the new infinity edge display at the front, the phone looks similar to every other Samsung phones out there. Now, that in itself is not necessarily a bad thing. However, I would have liked to see Samsung doing something different here, as I am bored of the seeing the same design over and over again. That said, if you have not used a Samsung device in a while, I don't think you will dislike the design.
What you will dislike is the build quality of this thing. I mean, at the price Samsung is selling the Galaxy On8, using a plastic body is just not forgivable. Especially when every other phone in this price range is using an aluminum body. The phone just feels cheap in hand and I really don't like the in-hand feel of the device. Don't get me wrong, the phone doesn't feel weak by any standard, but the build quality is just not matching up to the competition.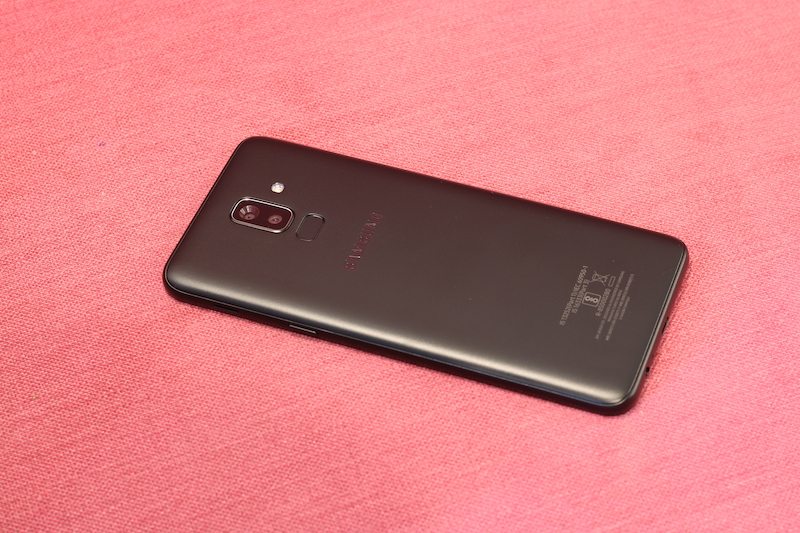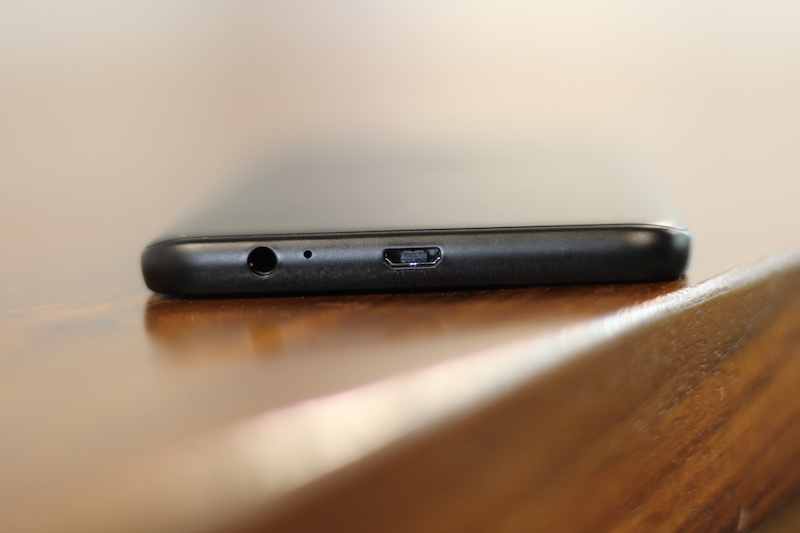 I also don't like the fact that the Galaxy On8 is still using a micro-USB connector. I mean, come on Samsung, it's 2018 and the least you could have done is to put a USB-C port. Another thing that I don't like about this device is the placement of speaker which is oddly placed on the right side of the phone just above the power button, but more on that later. Overall, I am just not happy with the design and build quality on this phone. Samsung has decided to play very safe here, and I really don't like that approach.
Display
As I have mentioned above, the biggest cosmetic change coming with the Samsung Galaxy On8 is its infinity edge display which stretches from edge-to-edge. The display is also taller and uses the modern 18.5:9 aspect ratio which makes this device easy to use with one hand. When it comes to the panel itself, Samsung is using 6-inch Super AMOLED panel which has a resolution of 720 x 1480 pixels, giving it a pixel density of about 274 PPI. As you can see, the display has a very low resolution, especially for its size, and I was certainly disappointed.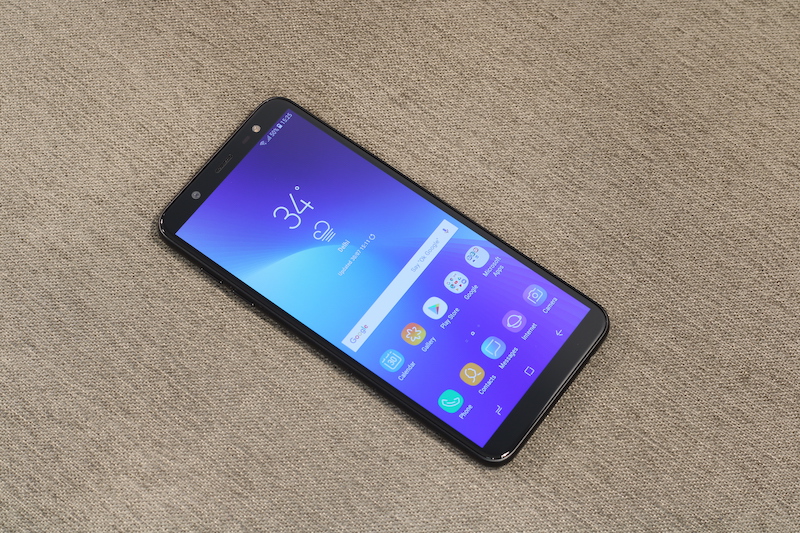 Samsung is literally known for making the best display panels in the world but they are treating their own phone line-ups like third-class citizens. And I am not just talking about the display resolution here. The panel nowhere matches Samsung's quality. My biggest problem with this display is its brightness. The display doesn't get bright enough and sunlight visibility is a big problem here. The fact is that Samsung could have included a better panel, as they can clearly make one make this hurts even more.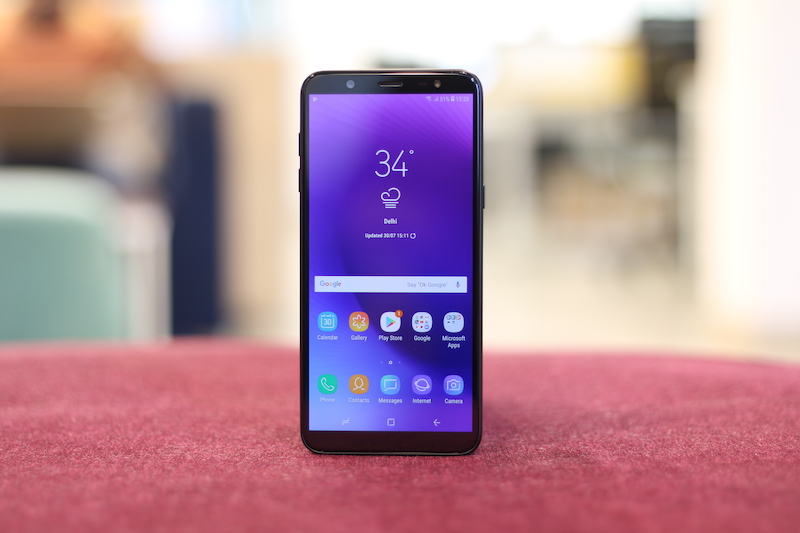 User Interface
The Samsung Galaxy On8 brings the familiar Samsung Experience UI 9.0 which is running on top of Android 8.0 Oreo. If you have ever used a Samsung phone before, you know what you are getting. If you have not, let me enlighten you a little bit. The Samsung Experience UI 9.0 is one of the most feature-rich Android skin out there. You get tons of features such as a theme store, gesture support, built-in smart assistant which can let you do anything with your voice, enhanced split screen controls, and more. There are also a ton of little but nifty features which are sprinkled everywhere in the UI. One of my favorite feature is the ability to run two instances of the same messaging apps. Basically, there are a number of extra features that you will never see on Stock Android.
On the flip side, you also get a ton of bloatware. The phone comes with at least a dozen of pre-installed apps, some of which are not even removable. I also hate that the left-most screen is reserved for Bixby. Don't get me wrong, I love Bixby as it can execute all my hardware-related commands, but I also love the Google Assistant Panel, and I would like to use that instead of the Bixby panel which is almost useless. In defense of Samsung, over the years, the company has removed most of its bloatware to bring a more utilitarian user interface. However, it still has a long way to go if you ask me. That said, it's clearly a subjective topic, and who knows, you might even prefer the Samsung Experience UI because of the extra features that it brings.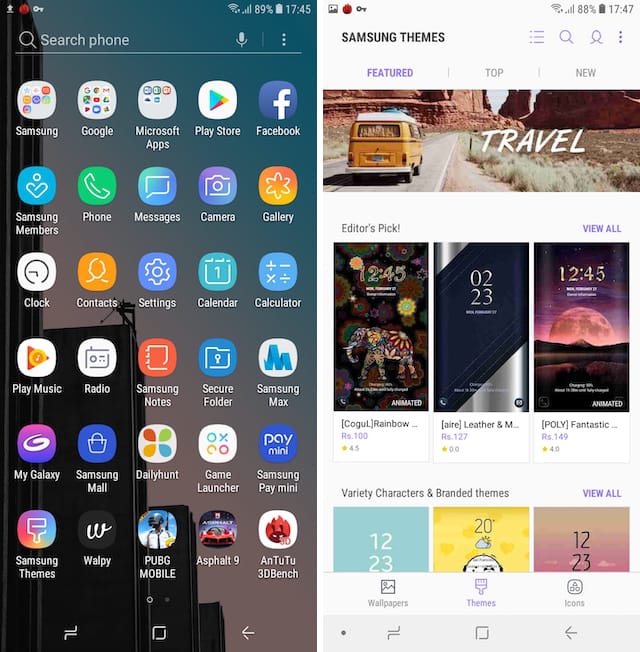 Performance
Samsung Galaxy On8 is bringing  Qualcomm Snapdragon 450 chipset along with the Adreno 506 GPU. The phone pairs these chips with 4 GB of RAM and 64 GB of internal storage. On paper, the smartphone doesn't seem to bring much as far as raw processing power is concerned. While most of the phones in its price range are packing Snapdragon 600 series of processors, Samsung is offering the Snapdragon 450 processor which is mainly seen in phones hovering around INR 10,000 price point. If you want to see how the Snapdragon 450 performs in benchmarks, you can see both the Geekbench and AnTuTu scores attached below.
Talking about the real-life performance of this phone, the day to day performance doesn't seem to be a problem. Snapdragon 450 is a fairly capable processor and can easily tackle normal tasks. That said, the smartphone starts to falter when you start doing heavier work which needs extra power that Snapdragon 450 cannot provide. I tried playing the new Asphalt 9 Legends game on it and the phone automatically selected the low setting. Even at that, I could easily notice frame drops here and there and the overall gaming performance was not at all smooth.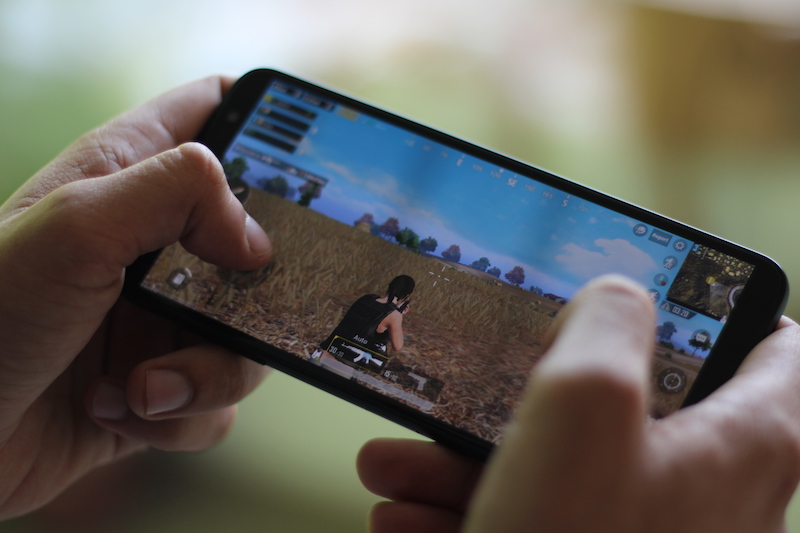 Just for the kicks, I also tried playing PUBG on this phone and the performance was abysmal. First of all, the game takes ages to load and when it does, it lets you play at the lowest possible setting. When you start playing the game you understand that this phone is not meant to handle a game of this caliber. I experienced a ton of frame drops and sometimes the game just hung for a few seconds. If you are looking for a phone which can handle your gaming needs, this is definitely not the one you want to buy.
Cameras
Cameras are where things get interesting. While most of the budget and mid-range smartphones try to pack as much raw specs as they can while skimming on the camera, Samsung has done the opposite here. On paper, its 16 MP + 5 MP dual-camera sensor at the back might not look so intimidating, but I found that it can take fairly good photos. In good lighting conditions, the photos turned out to be plenty sharp with little to no noise. Even the colors and dynamic range were on point. Overall, I was quite happy with On8's primary camera performance in good lighting conditions.
Things did change when I tested the cameras in low-light situations. The images were  washed out and they certainly had a lot of noise in them. I especially didn't like the photos in low-indoor lighting conditions. They turned out to be pretty bad with a lot more noise than what I saw when I was using the phone outdoors.
Since the cameras also support portrait mode features, I tested them for the same. The results were quite similar to what I noticed while taking normal photos. What I mean is that in good lighting conditions, the portrait shots came out perfect. I especially love the fact that the camera was able to use the portrait mode effect even on inanimate subjects, which is not something every other phone can do. However, in low light, the portrait mode performance was not good. The camera was not able to blur the background as it should and the images had a lot of grain in them.
Coming to the front camera, the Samsung Galaxy On6 brings a 16 MP camera which takes good selfies. Even though it is using a single lens camera at the front, the phone also supports portrait selfies, which is a good news for all the selfie lovers out there. If you want, you can also use Samsung's beauty mode, stickers, or filters to add some extra flair to images. I also love that Samsung is using a wide angle lens at the front which means you can fit more people in a single selfie. Overall the selfie performance is quite goos as long as you don't take them in low light. Just like it happens in primary cameras, the selfie camera fails to take good photos in low-lighting conditions.
The smartphone also brings a ton of funky and cool camera modes. I don't usually use camera effects but if you do, you will love these features. There's the "Background Blur Shape" effect which lets you add soft light effect in different contextual shapes, the "Portrait Dolly" effect which delivers a moving GIF image with zoom movements in the background, and the "Portrait Backdrop" effect which allows you to create and apply cool and funky backgrounds effects to your photos.
Telephony and Audio Quality
As far as calling is concerned, I really had no problems with the phone. The phone always retained healthy connection and callers on both sides had a very good experience. The phone also brings good enough noise cancellation. The callers on the other sides were not affected even when I was in quite noisy environments.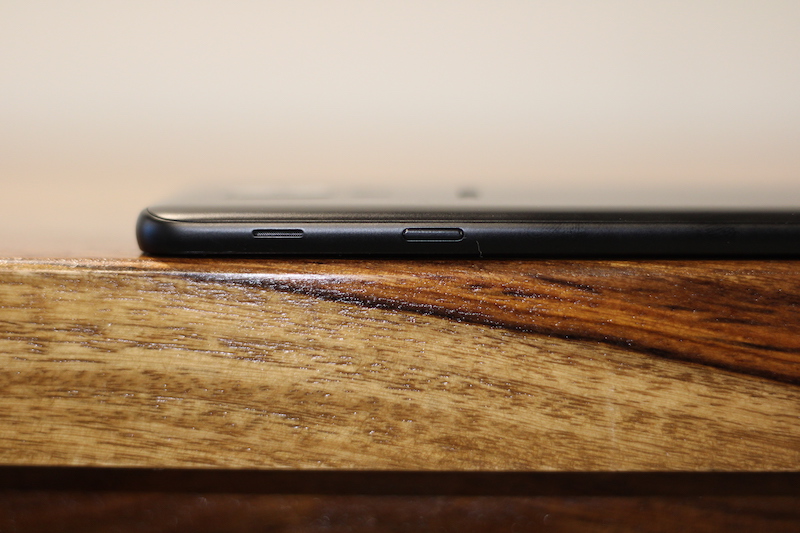 That said, the same cannot be said about the speakers. First of all, the speaker is placed on the right side of the phone which is a pretty odd choice in itself. Positioning aside, the speaker itself is tiny and cracks at higher volume. As I mentioned above, Samsung bundles in a pair of earphones in the box, and you would be wise to use them in all situations.
Battery
Samsung Galaxy On8 packs a big 3500 mAh battery. Combine this with its low power Snapdragon 450 processor and a 720p HD+ display and you get a recipe for exceptional battery life. The phone comfortably lasts a whole day and if you use it judiciously, you can even make it last for two days. In my testing, which included a lot of web browsing and article reading along with an hour or two of calls and gaming, and half an hour of social media, I was able to end the day with almost 30-40% charge left in the tank.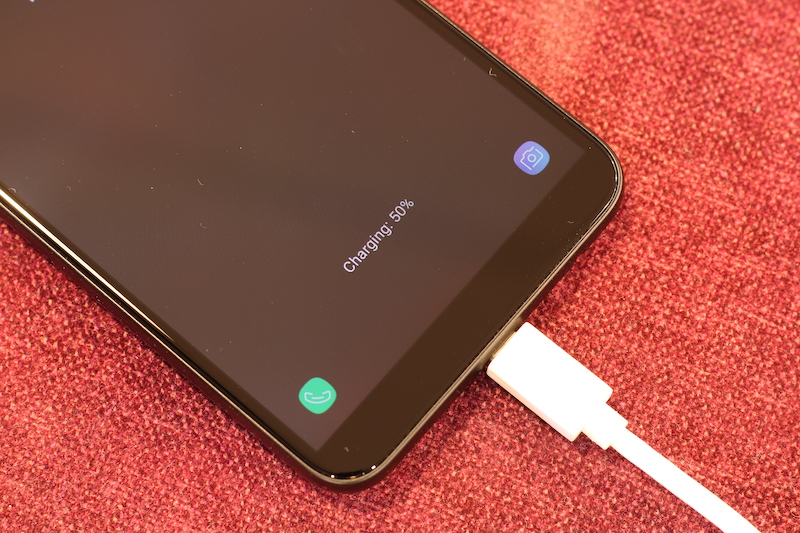 That is a very good battery life. That said, not everything is rosy here. The phone doesn't come with any sort of fast charging and it takes ages for it to charge. In my testing, the phone was able to charge from 20% to 70% in one hour and fifteen minutes. That is going to hurt you if you ever forgot to charge the phone overnight. Thankfully, the long battery life ensures that you won't have to suffer from its low charging speed, but it is annoying to see a phone charge so slow.
Samsung Galaxy On8 Review: Should You Buy It?
Samsung Galaxy On8 is a good smartphone and I could see myself recommending it to our readers if not for its price. All the criticism that you see about the phone has to do with the fact that Samsung has priced it in a category which is filled with smartphones which are much better looking, have better displays, are more powerful, and overall bring a better value for money than the Samsung Galaxy On8.
While the Samsung Galaxy On8 is priced at ₹16,990, the Redmi Note 5 Pro which is better than the Galaxy On8 on each and every spec costs just ₹14,999. If you don't like MIUI, you can take a look at the ZenFone Max Pro (₹14,999) which brings better specs, stock Android and a huge 5,000 mAh battery. There are a lot of options out there and if there is not a specific reason for you to buy the Samsung Galaxy On8, you can find better options at lower prices.
Pros:
Good battery life
Better than average cameras
Day-to-day performance is decent
Cons:
Gaming performance is bad
Average 720p display
Plastic body
Buy Samsung Galaxy On8: ₹16,990
SEE ALSO: Samsung Galaxy On6 Review: A Worthy Budget Smartphone?
Samsung Galaxy On8 Review: Price Is a Big Concern
The budget and mid-range smartphone segment have changed a lot in the last couple of years. There are a lot of companies which are offering very well-specced phones at quite affordable prices. On the other hand, Samsung is still pricing its phones as if it's 2015. If Samsung really wants to make a comeback in the budget smartphone market, it would have to either slash it prices or offer a lot more than what it currently does.
---
Load More