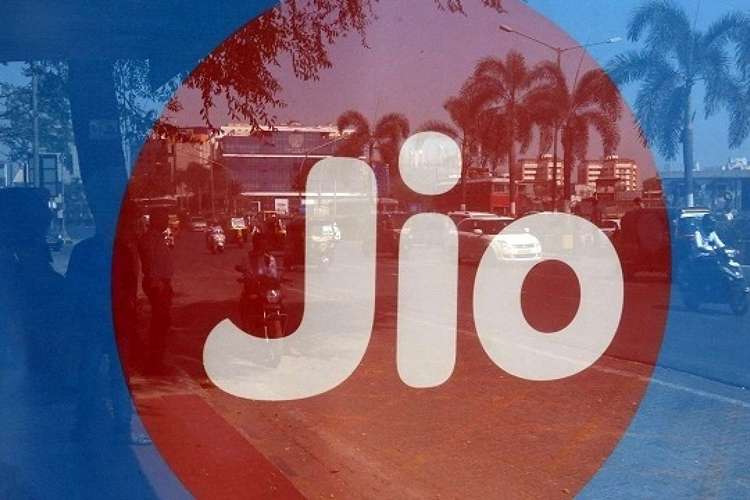 Reliance Jio changed the telecom landscape with its 4G-only approach, bringing mobile data to millions at affordable rates and it's also bringing a ton of services to go along with it, including homegrown JioTV and JioMusic. Now, it wants to go after brands with JioInteract. The Mukesh Ambani-led company announced JioInteract in a press statement, calling it the world's first AI-based brand engagement platform.
JioInteract will give allow brands to engage with users through video call centers to address customer care inquiries, video catalogs to show off new products, and virtual showrooms for a life-like shopping experience through mobile.
Additionally, JioInteract will allow users to submit queries and get prompt responses from the AI-based service. Jio claims the auto-learning capability of the system means it will learn from user behavior and improve its accuracy over time.
The platform will help the brand reach out to its 186 million subscribers with the use of applications like virtual showrooms, product demonstrations, and e-commerce. In the statement, Reliance Industries said:
"Positioned as VCBaaS (Video Call Bot as a Service), JioInteract with its full scale multimedia capabilities attempts to democratize Artificial Intelligence & Video Call technologies in a simplified way for effective brand management".
Jio further revealed that JioInteract will also be pushed as a brand engagement solution for other businesses, who'll be able to make use of the platform to engage with their customers. The company claims that the platform " is poised to become the largest platform for movie-promotion and brand engagement".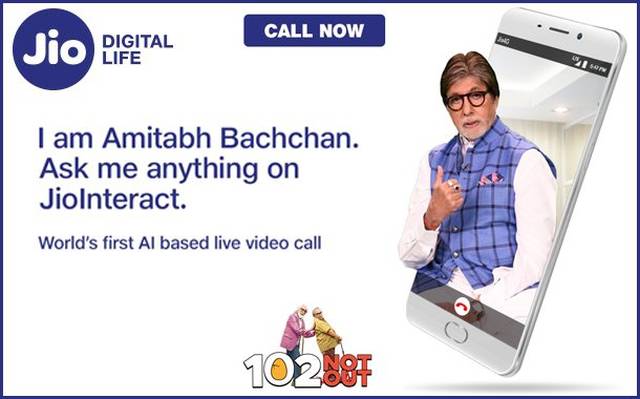 At launch, Jio users will be able to make a video call to Bollywood superstar Amitabh Bachchan anytime during the day, starting today. Bachchan will be promoting his upcoming comedy-drama movie '102 Not Out'. Jio says users can ask questions related to the movie even book tickets in real-time through BookMyShow.
How to Use JioInteract:
1. Download MyJio app on your device
2. Click on JioInteract icon inside the MyJio app
3. Start a video call and chat with Amitabh Bachchan
4. Share their video call experience with their family and friends using the "Share" option.
This unique and innovative service uses a powerful artificial intelligence based platform to
listen to user questions and respond to them in the most appropriate way
---