Chinese smartphone manufacturer Xiaomi has just revealed that they will roll out the stable global version of the MIUI 9 ROM, starting today. The announcement was made during the launch of the company's new Redmi Y1 and Y1 Lite smartphones that target the budget segment. The Redmi Note 4, Mi Mix 2, Mi Max 2 and Y1 will be the first smartphones the receive the stable build of the MIUI 9 global ROM.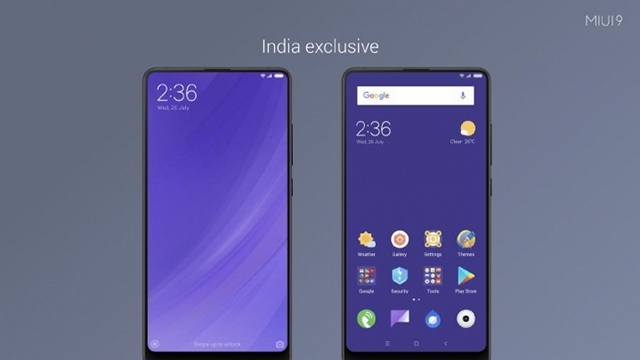 The latest version of MIUI has plenty of new features to offer, which includes Smart Assistant, Smart App Launcher, Quick replies, Split-screen multitasking and a lot more. Apart from these, Xiaomi has also managed to introduce some Indian-specific features with the MIUI 9. So, if you're looking forward to purchase one of Xiaomi's smartphones, you might be keen on knowing everything that the latest MIUI has to offer for our country's huge customer-base:
Exclusive Theme – Yes, you read that right. Xiaomi is including an Indian-exclusive theme along with the MIUI 9 ROM that's scheduled to start rolling out today.
Exclusive Stickers – MIUI 9 update will also include some new stickers for Indian consumers. So far, the company has launched 12 sticker sets, four of which are exclusively made available for India.
Festival Cards – To celebrate special occasions such as Independence Day, Diwali, Janmashtami, and more, Xiaomi has introduced Indian festival cards in its Mi Calendar app with the MIUI 9. About 25 festival cards are supported as of now.
IRCTC Cards – If you travel by train quite often, you'd totally love this. Xiaomi has made it easier for Indian consumers by integrating IRCTC cards within the messaging app. Text messages for railway bookings will now be displayed in a better layout with a card-style design. Users will also have the option to check their PNR status automatically.
App Vault – This is yet another country-exclusive feature that users can take advantage of. With App Vault, users will be able to access important applications like Paytm or Ola by simply swiping left from the home screen.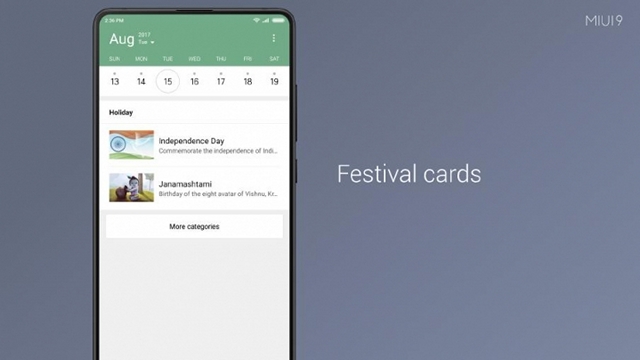 Well, these are the Indian-specific features that Xiaomi has to offer with their new MIUI 9 update. So, are you guys pumped up to try the new MIUI 9 global ROM? Do let us know, by dropping your valuable opinions in the comments section down below.