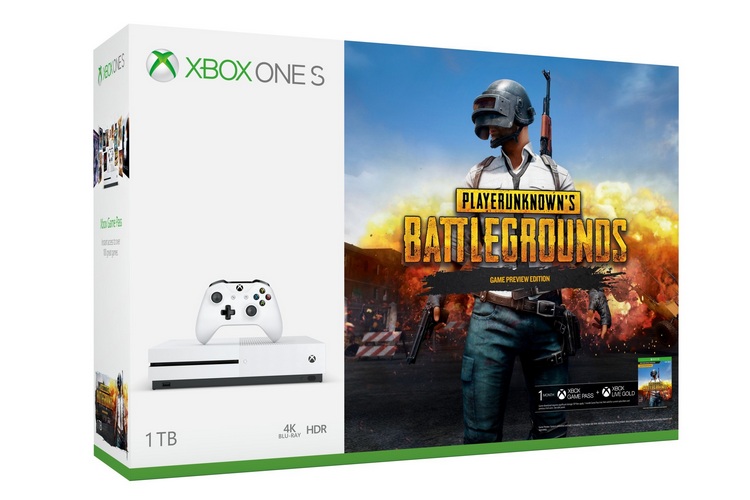 The Xbox One S doesn't have the processing power or the native-4K capabilities of the One X, but it is a pretty practical device for the vast majority of casual gamers. The 1TB version of the device is usually available online for just under Rs. 30,000 on its own, but there are loads of deals at the moment on the Xbox One S on Flipkart, offering some exciting bundles and reduced prices.
On Flipkart, the white version of the Xbox One S is now listed at just Rs 24,990 with a copy of PlayerUnknown's BattleGrounds or PUBG, one of the hottest games of the year.
Flipkart is also offering No Cost EMI options, exchange offers and rebates, including a flat 10 percent instant discount (up to a maximum of Rs. 1,500) with all debit cards, credit cards and netbanking payments. The offer will remain live till the end of the month, and will be applicable on all consoles sold by Retail Net.
You can also get the console for the same price with two big games: Assassin's Creed Origins and Rainbow Six Siege. In case you fancy Sea of Thieves, you can get the Xbox One S bundle for just Rs. 24,990. You can also get the Xbox Starter Bundle with 3 Months Game Pass and Xbox Live Gold at that price.
The Xbox One S is a great choice for casual gamers, or those who are looking to get started. In fact the PUBG bundle is a great way to get started on the addictive battle royale genre, and with the game being updated for Xbox One recently, you are also likely to get some good performance, along with the great deal.
Buy the Xbox One S (1TB) with PUBG on Flipkart (Rs 24,990)
---