Playerunknown's BattleGrounds or PUBG is currently the most popular game on the planet, becoming the second-best selling PC game of all time while having 3 million concurrent players as well. The game recently made its way onto the Xbox One system as well and broke the record of 3 million players within its first month only.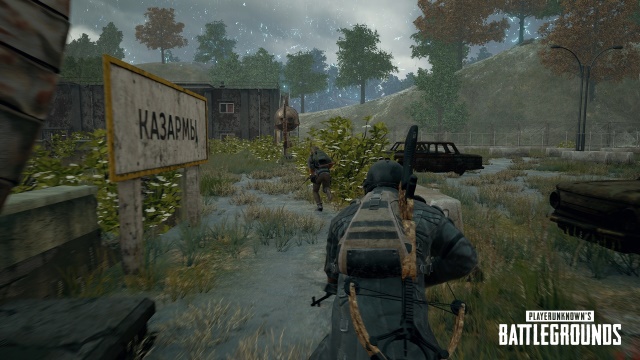 Despite such great sales figures, the game has had its fair share of negative reviews. It is not a secret that the game is poorly optimized, and the Xbox One port has been plagued with a ton of bugs. The development team, however, has been working night and day to resolve these issues, and it is in that attempt that the team has rolled out a new update for its users.
The new update brings changes to the gameplay that allows for increased damage to the vehicle body, and significant damage to the wheels when targeted with gunfire. The vehicles will also undergo higher amounts of damage when successfully targeted with a grenade. Also, upon crashing into objects or other vehicles, both the driver and the passenger(s) will suffer increased injuries. However, there is a slight reduction in player damage when being struck by a vehicle.
The new update also brings along a ton of bug fixes, that many players had been requesting. The team has resolved the issue of the wrong column being highlighted while looting. The auto-run feature has now been disabled while aiming down on sights, and the sensitivity setting for the 4x scope is now also applied to the permanent scope on the VSS. Players can now also use the D-Pad while in the map view without switching melee, pistol, or throwing weapons. The issue of crosshair not being displayed correctly after reconnecting to a game session has also been fixed.
Lastly, the patches bring optimizations for improving the controller input lag. Furthermore, the visual quality of the reticle (Red Dot, Holographic, and 2x Sight) has been improved.
PUBG currently has over 4 million players on the Xbox One, making the game a super hit on the console as well. The aforementioned update is already live, and you should get a notification for the same soon. We've tried out the new update, and the new experience is definitely much more appealing. Do let us know your thoughts on the new update, as well as other features that you'd like to see in the future in the comments down below.