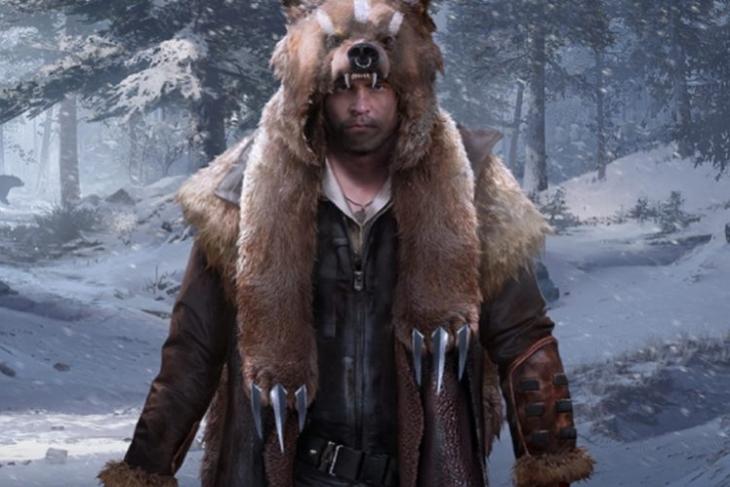 After fighting over that delicious Chicken Dinner on tropical islands and deserts, PUBG has now decided to set you up for an Arctic exploration – well, not exactly! – and fend off the enemies to be the last man standing on the much-awaited snow map, which has officially been dubbed Vikendi.
We, at the Beebom office, love to enjoy a game of PUBG Mobile every so often and I had been super excited for the arrival of Vikendi ever since the game studio first dropped the teaser for its arrival on PC earlier last week. This was followed by a leak that the 0.10.0 update for PUBG Mobile will also witness the debut of the snow map on December 20th.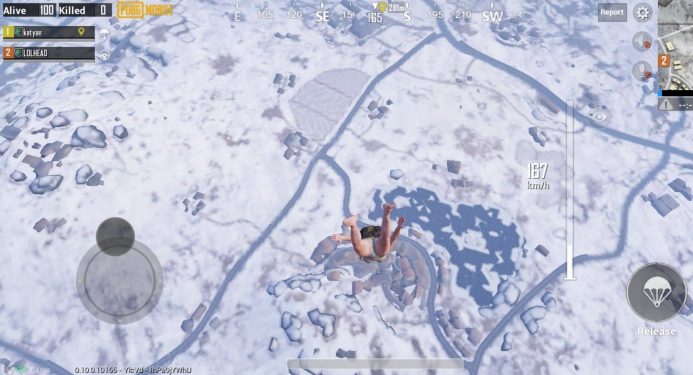 Well, confirming the recent rumors, the PUBG Mobile team made Vikendi available to beta testers for 24 hours yesterday as an additional map download of about 135MB. I've been trying out my luck on this upcoming map for quite some time and I'm here to share my experiences about the same:
The Frigid Land Looks Cool
Vikendi is unlike any of the existing PUBG maps, sitting right between Sanhok (4×4) and Erangel (8×8) with a 6×6 sq. km area, and the mobile game developers have once again done a great job replicating the elements of the map from the original PC game. Enough of the map hullaballoo, let's talk about the gameplay in length.
Once you download the map and get through matchmaking, the spawn area now sees you involved in snowball fights, instead of apples but it's a fun way to learn how to throw grenades and annoy other players around you. The snowballs are spread across the spawn area and you'll need to pick them up to join the fun.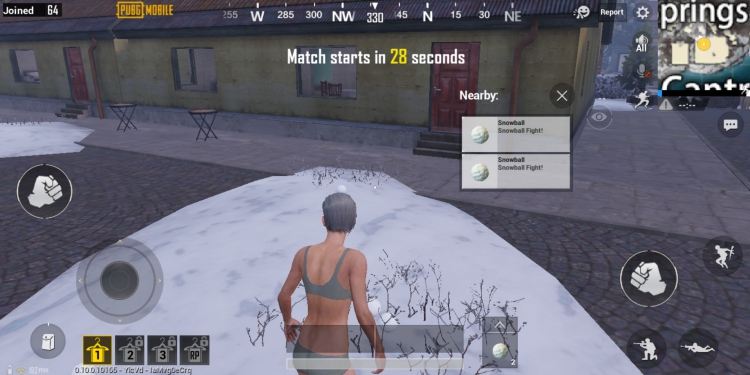 It is when you're in the airplane and ready to make the jump that you get a first taste of the white expanse of Vikendi and it's mesmerizing to see the snow-covered mountains, the battle ground all-around. Everything looks chilly from up above and it's a breath of fresh air – which the newly designed maps have always brought in PUBG Mobile – and help keeps the game engaging and exciting.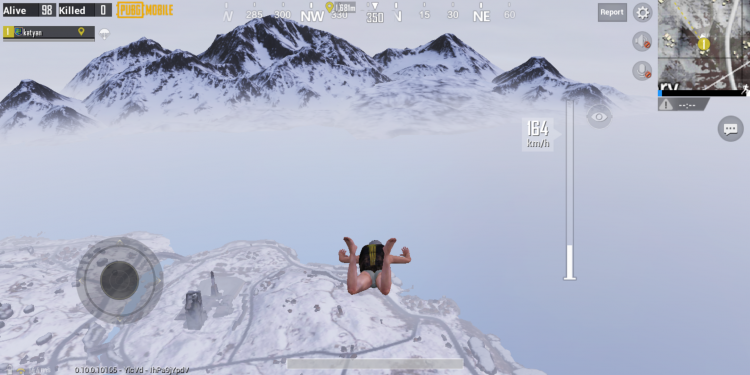 While everything looks snow-covered when you parachute, there are patches of land and water streams that are still lively and colorful. Otherwise, you'll find only winter chalets, frozen lakes which you can drive and run through, and tree lines with snow all-around. The gameplay still remains the same, as usual, and I didn't come across any bugs or faults during my time on the Vikendi snow map.
However, if you ask about my favorite place to drop and loot up, well, I really love the SpaceX-style Cosmodrome, which looks to be an extension of the radio tower on the Military Base seen in Erangel. There's a ton of loot up for grabs here, not only out in the open expanse but also in the observatory and buildings around it.
PUBG Mobile also brings along a new vehicle, the snowmobile, and while I found it easier to drive on snow, it doesn't run equally well on roads and the patches of grasslands – leaving you (and the teammate, if you're in a duo match) open to shots from enemies. This plight is vice-versa for all other existing vehicles, that are a bit difficult to control on snowy slopes.
Less Hiding Spots, Spawn
All this is great but I have a two major qualms qualm with Vikendi, with the first being a low number of hiding spots and second, low spawn rate of vehicles on the map.
There were many times I found myself running through the map with low coverage and spots that I could duck behind if someone started shooting at me. The tree-lines were sure good enough for some cover but otherwise I was mostly sprinting through the white landscape, fearing for my life. The gameplay also doesn't involve slides or other fancy tactics which can save you in this case, so you will have to have complete trust in your shooting skills to save yourself.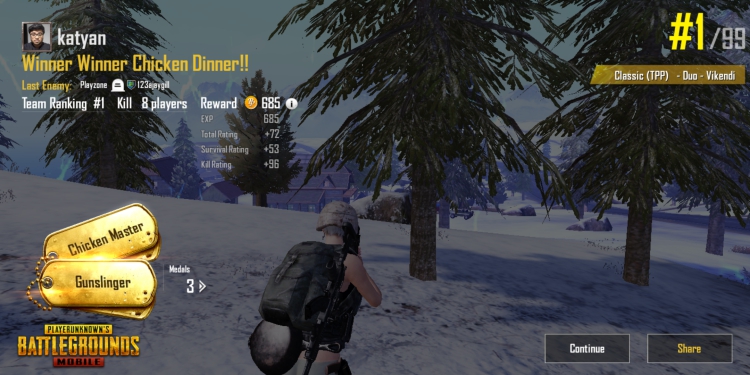 As I already said, I was mostly running to find my way across Vikendi as the number of snowmobiles or other vehicles was especially low. I couldn't find a single vehicle in a match that I scored a Chicken Dinner on the snow map and had to run through all the circles closing in on me.
No Footprints in the Snow
Ever since PUBG Corp started teasing the upcoming snow map earlier this year, we knew that one of the core components of the action would be footprints. Yes, footprints. When you walk on the snow on Vikendi in PUBG on PC, Xbox or now even PS4, then you leave behind a trail of footsteps that could come in handy to track enemies as the circle closes in.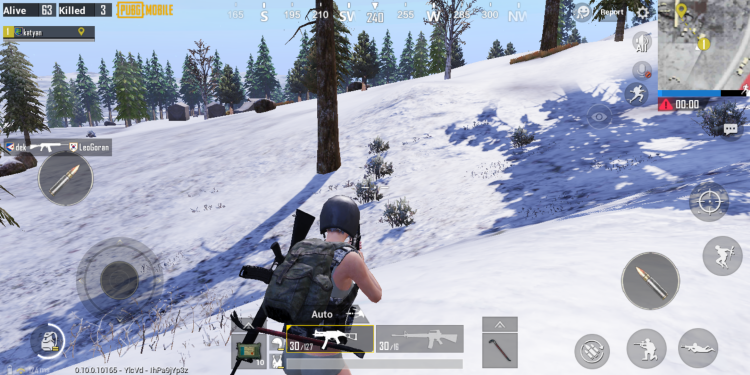 Well, I've played a game or two in Vikendi on the PUBG Test Server on my PC earlier this week and the footprints (as well as vehicle tracks) seemed to be an important part of the game. PUBG Mobile doesn't deliver on this promise of its new snow map and I was disappointed, to say the least, but the matches were still exciting and fun.
The decision not to include such a graphics-intensive task into the mix on Vikendi is quite understandable as the developers want to continue providing you a smooth gameplay and not adding any unnecessary bulk to the app. The lack of the same does make me sad but footstep and shooting indicators on the map make up for it.
PUBG Mobile Vikendi Map: Chills and Thrills
Though Vikendi may not present you with thrill and combat right off the bat, like the 4×4 Sanhok map does, it certainly adds value to the franchise and gives the mobile users yet another reason to explore as they continue to be on the lookout of that 'Chicken Dinner' with every landing. Maybe a frozen one, this time around?
While Vikendi was expected to be made available for just 24 hours, it was still playable at the time of writing so if you want to try out the upcoming snow map, grab the beta PUBG Mobile app from here, join the Discord group here for more updates, and try not to freeze to death.