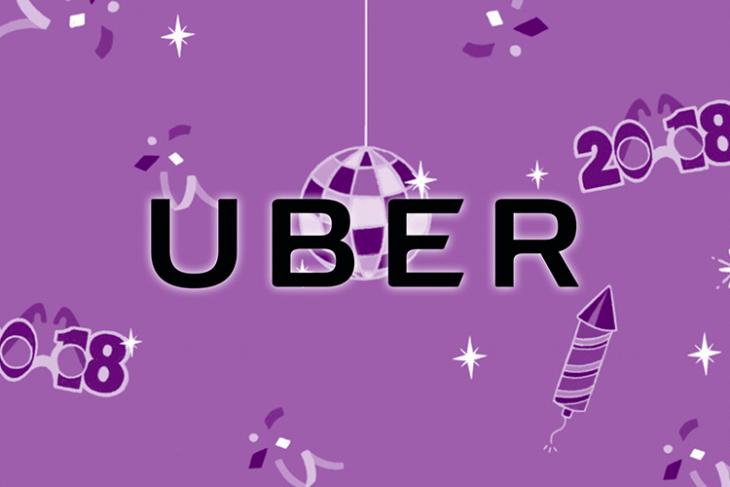 New Year's Eve is one of the most happening nights of the year, and one of the busiest times for ride-hailing services. Every year Uber sees a rise in the number of rides requested on New Year's Eve, resulting in millions of rides in just one night. With that in mind, if you're planning on partying the night away this New Year's Eve, here are some things you should keep in mind before you plan your Uber rides.
Firstly, prices will definitely be higher than usual on NYE. That's obvious, and something we have come to expect from Uber. However, it claims that riders will see the pricing up front, so they know the exact fare before taking their ride to or from a party. Users will also be prompted in-app, if they're confirming a ride which has higher than usual pricing.
There are also some tips you can use to ensure you get your money's worth from Uber, and possibly end up saving money as well.
Multiple Stops: Uber has a feature called Multiple Stops, where you and your friends can arrive at your shindig or leave the party in the same car. Uber will pick up (or drop off) your mates on the way.
Split Fare: If you and your friends share the same Uber, you can easily split the fare in the Uber app itself. It's going to be more fun riding in the same cab, and you'll end up saving money at the same time. Talk about a win-win.
UberPOOL: You can also opt for an UberPOOL ride, to share your Uber with others. UberPOOL almost always has lower fares than other Uber services, so you can save a lot. Plus, meeting new people on New Year's Eve might be a fun experience in and of itself.
Other than that, since Uber is expecting increased cab demand on New Year's Eve, you may end up getting into the wrong Uber by mistake. To avoid such issues and ensuring your own safety, you should definitely make note of the following:
Uber Car Details: Check the car details of the Uber listed in your app, and the one you're getting into. Make sure you check that the make, model, and license plate of the Uber matches with the details in your app.
Driver Details: Also, check the name of your driver, and their photo before getting into a cab to ensure it's not an impostor.
Beacons: Uber also supports 'Beacons' in some cities; if you're in a city where Uber supports 'Beacons', choose your preferred color and check the color of the beacon in your Uber's windshield when it pulls up near you.
This New Year's Eve, use Uber to comfortably get to your party venue and back home. Use these tips and tricks to ensure your safety, and save money with Uber. In case you need any help, you can also use the in-app help section, and even raise an SoS alert if something goes wrong with your ride.