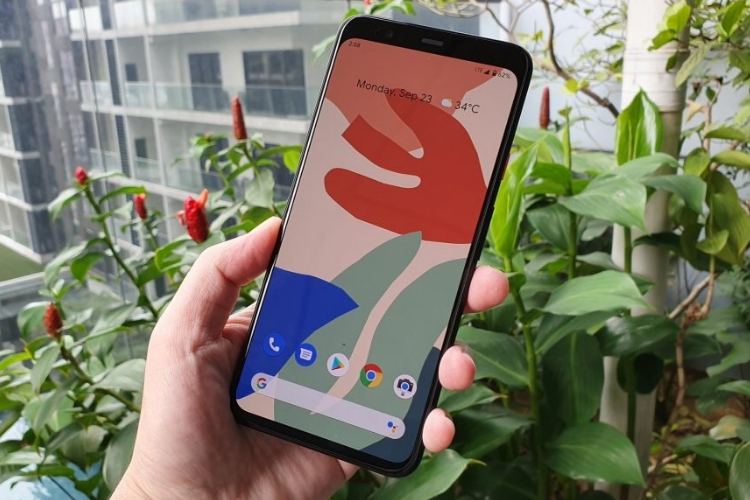 Google has started rolling out the April update for Pixel phones, bringing a handful of security patches to kernel components and functional patches that fix some Bluetooth bugs and optimize the Android framework to reduce lag while opening opening the virtual keyboard in certain apps. However, one of the biggest changes in the incoming software include a subtle tweak to the facial recognition mechanism in the Pixel 4, which now requires users' eyes to be open to activate Face Unlock to reduce chances of potential abuse.
The change, which will prevent unauthorized people from unlocking the phone by holding it up to the face of a sleeping or incapacitated user, was already a part of Android 11 DP2 that was rolled out last month. The new 'Require eyes to be open' option can be found under the 'Requirements for Face Unlock' section and, will be enabled by default. Users, however, will have the option to turn it off via a toggle if they want to.
The April 2020 update has also been rolled out for a bunch of other Pixel smartphones, including the Pixel 2/XL, Pixel 3/XL, Pixel 3a/XL and Pixel 4/XL. All of the above devices, running Android 10, will receive the incoming software as part of the April 2020 OTA update, which began rolling out to on Monday.
Following the Pixel 4 announcement last year, Google faced a lot of flak when it emerged that the Face Unlock feature on the Pixel 4 and Pixel 4 XL does not detect whether an user's eyes are open or closed. Facing a barrage of criticism, the company announced that it will roll out the much-needed security feature as part of a software update in the future, so it's good to see that it has finally come through.
---