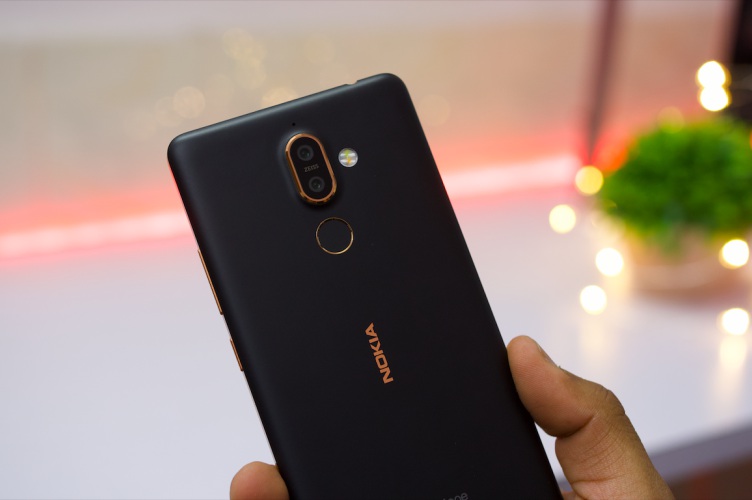 Face unlock is undoubtedly one of the biggest trends in the smartphone world, right alongside the infamous notch. We've already seen plenty of smartphone manufacturers incorporate their own variants of face unlock on their devices, with some even dropping the fingerprint scanner as a whole and using just facial recognition. Following this trend, many companies had launched their mobile devices, with promises of a Face Unlock feature to be delivered in a future update. HMD Global, is also about to add the feature to some of its smartphones.
The company has recently launched a handful of great smartphones in the country, such as the Nokia 7 plus, the Nokia 8 Sirocco, and the Nokia 6.1. While the devices have been getting frequent software updates, with always on the latest security patches, one thing that they've seemingly missed out on is the face unlock feature. It seems like we may finally have some information regarding the same.
@deepalakshmii Nokia 8 Sirocco, Nokia 7 plus and the new Nokia 6, as well as the Nokia 8 will get face unlock as an OTA update in the coming months

— Nokia Mobile (@NokiaMobile) June 23, 2018
In an official tweet, Nokia Mobile has stated that the Nokia 8 Sirocco, Nokia 7 plus and the new Nokia 6 will get face unlock as an OTA update in the coming months. Interestingly, the update will also be delivered to the older Nokia 8.
We've had the chance to use the Chinese variant of the Nokia 7 plus, and surprisingly, that device did ship with Face Unlock capabilities out-of-the-box. However, the same feature has been missing from the Global variants for a long time. Thankfully though, the above tweet does shed some clarity to the fact that Nokia 7 plus, along with its brothers, will finally be getting the much-anticipated update for Face Unlock.
It is worth pointing out that Nokia devices do not sport any dedicated hardware to detect faces. As such, they would have to rely solely on the front camera along with the software algorithms for their face unlock technology.
As of now, there is no official word as to when will this update be delivered, but it is expected "in the coming months".
---