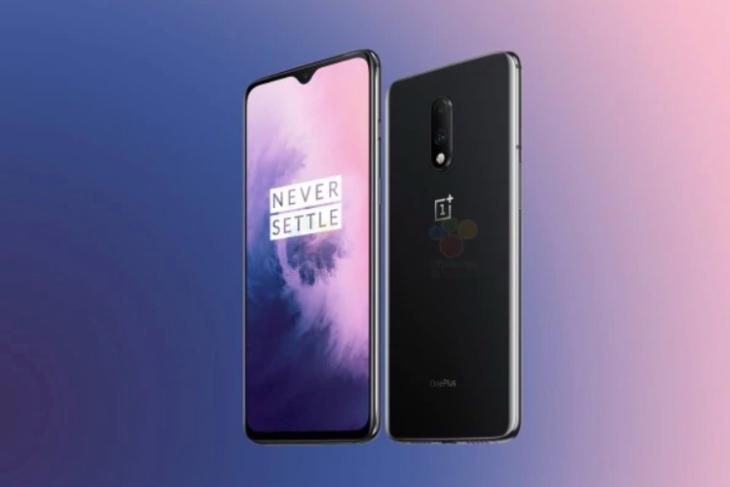 The OnePlus 7 series is all set to be unveiled on May 14, and there's a lot of hype around it, and that's mainly due to the upcoming OnePlus 7 Pro. We have seen various leaks around the OnePlus 7 Pro and while it's obviously going to be the highlight with features like a 90Hz AMOLED display, UFS 3.0 storage, a pop-up camera and more, what about the regular OnePlus 7? Well, a new leak from WinFuture gives us a good look at the non-pro OnePlus 7.
So, renders of the regular OnePlus 7 have leaked and as you can see in the leaked renders below, the OnePlus 7 will look a lot like the OnePlus 6T. There's the same tear-drop notch, the same design, and the same dual camera setup on the back. Yes, the usual OnePlus 7 won't come with a totally bezel-less design, nor will it pack in the fancy new display that the 7 Pro packs. Also, it will stick to the dual camera setup from the OnePlus 6T but instead of the 16MP primary camera, the OnePlus 7 is said to be coming with a 48MP f/1.6 primary camera. So, that would be an upgrade, but ya, I would have liked the ultra wide angle lens to make an appearance here as well.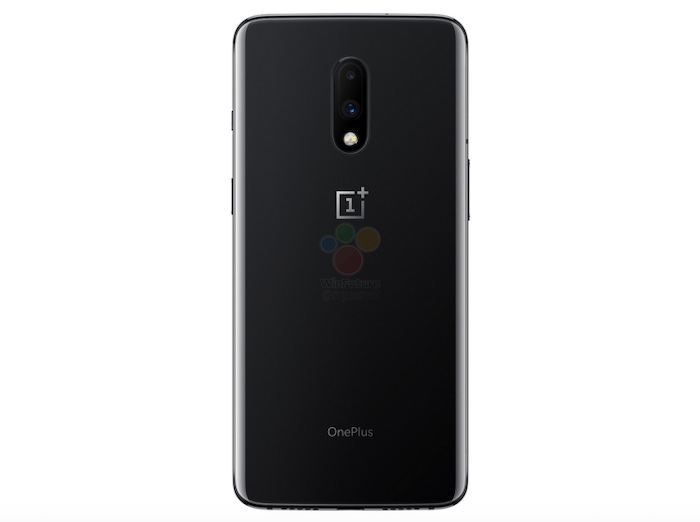 Apart from these changes, the OnePlus 7 is said to be powered by the same Snapdragon 855 chipset and it will also have the latest UFS 3.0 storage.
So, all in all, the OnePlus 7 seems like it will the OnePlus 6T with a 48MP primary camera, UFS 3.0 storage and the Snapdragon 855. Ya, that's not a lot of changes, but obviously, the focus will be on the OnePlus 7 Pro when it arrives next week. Anyway, what do you think of the OnePlus 7? Tell us your thoughts in the comments section below.