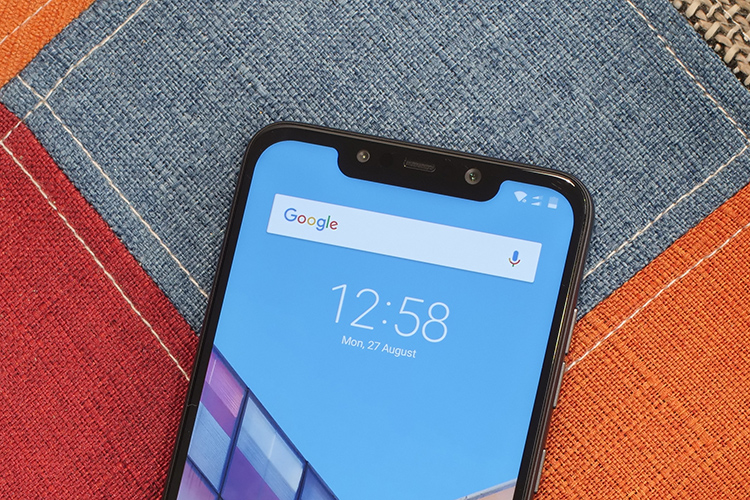 Xiaomi's Poco F1 may have already won many hearts but it has broken some too. The long checklist of F1's astounding features is accompanied by a shorter one of some of its problems. We have heard from many users about the issues with the phone, and although the company has been actively resolving these issue, new ones seem to crop up every now and then.
Several users have had trouble switching on the "OK Google" hotword on the Poco F1. The option, within the Google app, comes disabled by default and all settings are grayed out or inactive. This means that no matter how much you try, there is currently no straightforward way of switching on "OK Google" or "Hey Google" activation on the Poco F1.
This inactive option to switch on hands-free access to Google Assistant comes with a message that says that the "feature is currently unavailable for this language". The message remains even if English (US) or English (UK) is chosen as the default language.
It must be noted that only the 'hotword' required fire up Google's voice command support is not working; the phone has no problems with other voice commands once you open up Google Assistant or Google Search.
This is an issue that our developers are already working on. Rest assured, it will be resolved soon.

— POCO India Support (@POCOSupport) September 3, 2018
Poco's support on Twitter acknowledged that the issue is known to the development team and is being worked upon. However, the tweet does not announce a deadline for the rectification.
Meanwhile, Poco can be seen working hard to issues which have surfaced so far on the Poco F1. The team recently fixed incompatibility issues with Asphalt 9, and also rolled out a couple of updates to optimize overall performance and the quality of the camera.
However, several other issues besides this, including the lack of support for HD playback on the Poco F1 remain far from being resolved. With time, we'll also keep an eye on the issues that crop up in the near future. If you've been using the Poco F1 and have faced certain unforgivable problems, you can tell us about these issues by writing to us in the comments below.
---