Google Assistant is very useful. I personally use it on a daily basis to check weather reports, get my daily briefing, and follow my favorite sports team. While I didn't have any problem using Google Assistant in the past, I have seen many people complaining about it not working properly. Mostly, people complain that the Assistant doesn't respond to them when they are using the "Ok Google" command. In this article, we are going to take a look at several solutions that can solve that problem. So, if Ok Google is not working for you too, here's how you can fix it:
Ok Google Not Working? Here's How to Fix it
There are many reasons why "Ok Google" might not be working on your Android device. That's why we are going to take a look at several solutions for the same problem. Do try them all on your device to see which one solves your Ok Google not working problem:
1. Retrain Voice Model
One of the biggest culprits behind the not working of Ok Google is that users didn't take time to set up the voice command accurately. If you have not trained your Ok Google voice command accurately, Google Assistant might fail to recognize your voice. That's why you should take some time to retrain your voice model.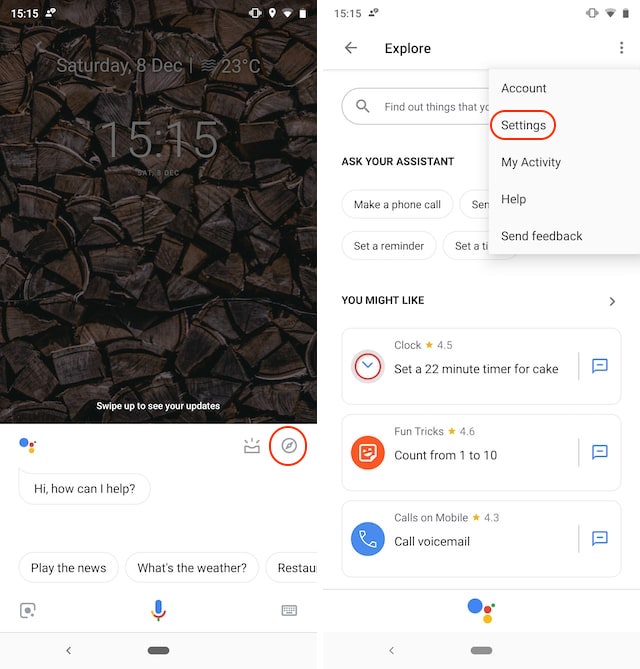 To retrain your voice model, first, open the Google Assistant then tap on the symbol at the top-right corner (marked in the picture above). Now tap on the three-dot menu and then tap on Settings. Here, under the Assistant tab, scroll down to find the "Assistant devices" menu and tap on your device.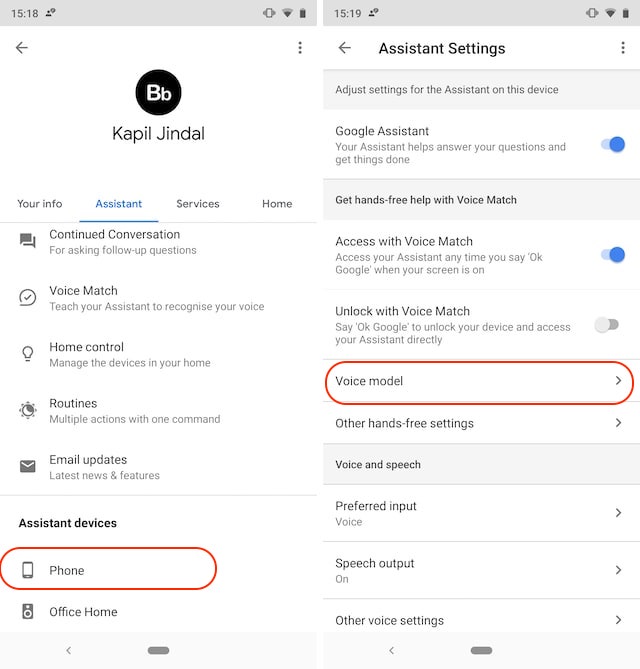 Now, all you need to do is tap on "Voice Model" -> "Retrain voice model" and follow the steps to retrain your voice model to Google Assistant.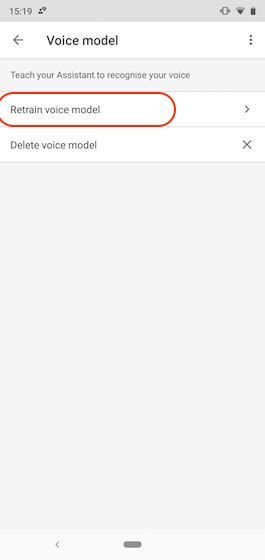 2. Clear cache for the Google app
Another thing that you can do is to clear cache from the Google app so that it can get a fresh start. To do that, open the Settings app on your phone and then go to Apps -> Google.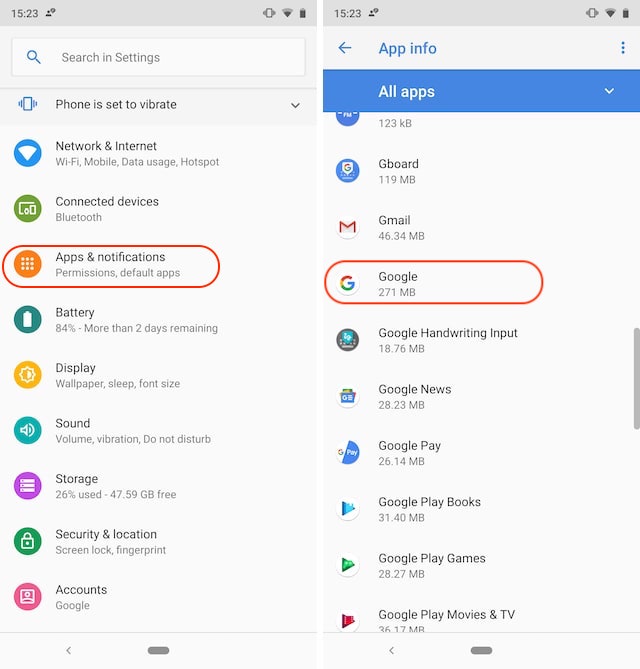 Now, tap on "Storage" and clear the cache by tapping on the "CLEAR CACHE" button. One thing to note here is that the Settings app on your phone might look different from mine because you might not be using a stock Android device. Do not worry, the steps are the same and will work on any phone.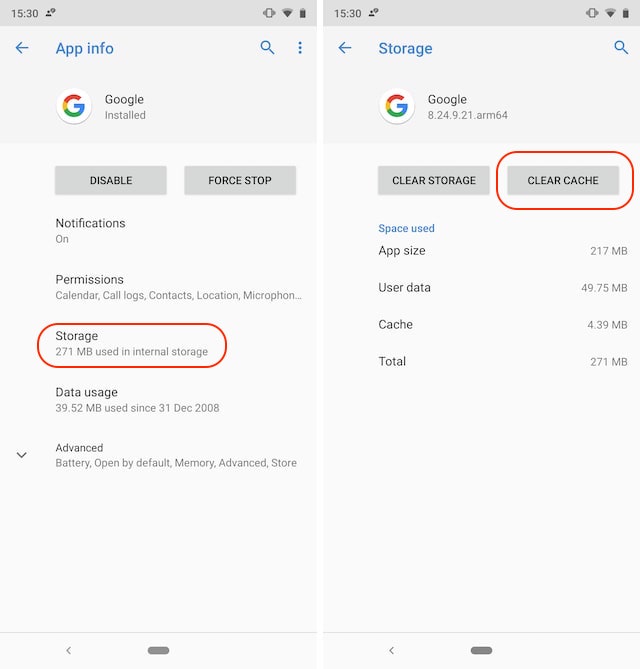 3. Reinstall the Google App
If clearing the cache does not work for you, you might have to uninstall the application and then reinstall it on your device. The uninstallation process is pretty simple and I hope that you know how to do it on your specific Android device. If not, follow the steps below as they are universal and will work on any Android device.
First, open Play Store and then search for Google. Tap on the result marked in the picture above, and then tap on the "Uninstall" button. Now, restart your Android device and then repeat the same process. The only difference here is that you will tap on the "Install" button to install the app on your device.
4. Check the Language Settings
Sometimes, the "Ok Google" command doesn't work on your device as you have selected the wrong language settings. To make sure that isn't the case with you, launch the Google app and then go to More -> Settings -> Voice -> Languages, and make sure that the right language for your region is selected.
5. Do a Mic Check
Since Ok Google depends on your phone's microphone, it's always good to see if it's in good working condition or not. Sometimes, a faulty mic is the reason behind Ok Google not working on your phone. To do a mic check, just open any recording app on your phone and record your voice. If it doesn't sound as it should, the problem is with your mic and you should get it repaired.
SEE ALSO: 10 Best Call Recorder Android Apps (2018)
Get Ok Google Working on Your Device
I hope that these solutions will help you get Ok Google working on your Android device. If you still face any problem, comment down below with your device name and model so we can check it out if the problem is specific to your device or not. Also, if you want to share any tips regarding Ok Google not working problem with us, the comments section is all yours.