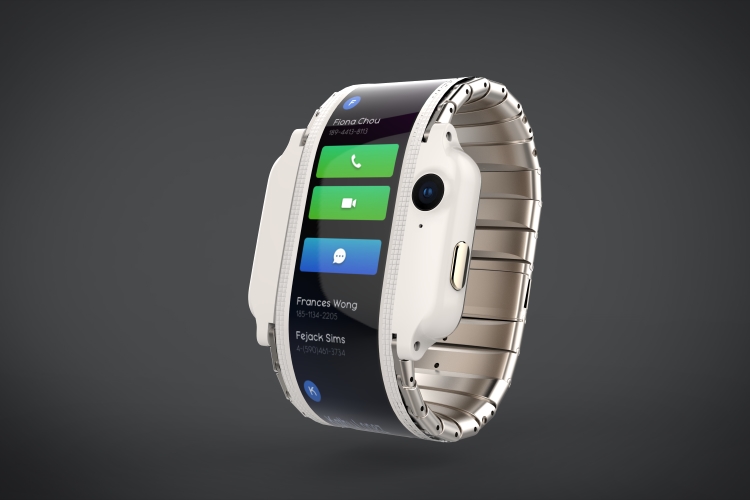 Nubia is one of the top Chinese companies in the smartphone brand when it comes to innovation. And if anything, the Nubia α (alpha) is a testament of the same.
Nubia has teased the Nubia α concept at this year's IFA 2018, and boy, does it look good. The α is essentially a smartphone, and despite its wearable-like appearance, the Nubia α is equipped with all the key features of a smartphone. In other words, Nubia has fitted a full-fletched smartphone inside a wearable.
The basic design of the device is like a smart band, featuring a metal strap that holds its flexible display in place. The Nubia α is meant to be worn on your wrist, bringing all the important features of a smartphone inside a super compact body. In appearance, the body is a bit bulkier than your regular smart bands, and that's acceptable given that it likely houses many of the components of your everyday smartphone.
There are two buttons on board, one on the right and another one on the left side, placed symmetrically. You'll find a camera on top, which looks large when compared to its compact body. We can see a microphone opening as well, just beside the camera, which means it should support calls right from the device itself, without the need for any supporting accessories.
The most interesting part of the Nubia α is the fact that the entire video had English subs, with the device itself featuring the English language, suggesting that the Nubia α could see a global release, that is, once it is released. As of now, Nubia hasn't shed any light on the specs or availability of the device, but based on first impressions, the concept certainly looks quite appealing.
---