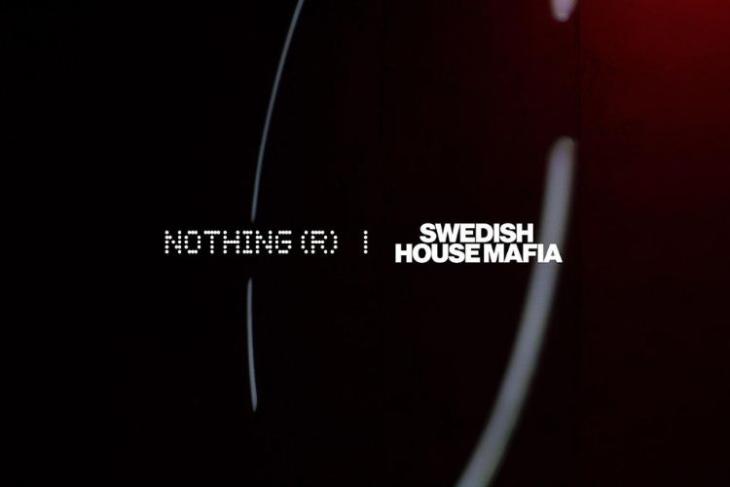 The much-hyped Nothing Phone (2) is due to arrive in July. With less than a month left for the official unveiling, excitement for the device is at its peak. To add to the excitement, Carl Pei recently shared an image of the transparent USB Type-C cable for the Phone (2). And now, to stir the hype pot, the brand has pulled off a one-of-a-kind collaboration for the device. Keep reading to learn more about it.
Nothing Collaborates With Swedish House Mafia
The London-based consumer tech brand has announced its partnership with GRAMMY award-nominated electronic music group Swedish House Mafia for its signature Glyph Interface. As part of the collaboration, Nothing OS 2.0 will bring an exclusive Glyph Ringtone Composition and Glyph Sound Pack to the Phone (2) (slated to arrive later this year to Phone 1 as well).
This will bring a preset Glyph Ringtone crafted by the Swedish House Mafia themselves. However, if you want more granular options, the new Glyph Ringtone Composer and Glyph Sound Pack will allow you to create your own "custom and unique" ringtones that will respond in sync to Phone (2)'s Glyph Interface. For those who don't know, the Swedish Music group is also an early investor at Nothing.
Commenting on the partnership Carl Pei, CEO and Co-Founder at Nothing said, "We're honored to be working with house music trailblazers Swedish House Mafia to unveil both Glyph Composer and our first Glyph Sound Pack. Axwell, Steve, and Sebastian have been early champions of Nothing, so it felt like a natural fit to innovate with them on a product that creators worldwide can engage with. We can't wait to see what the Nothing community produces using this platform."
Nothing further outlines that a single Glyph ringtone will last for about 8 to 10 seconds. It will be saved on your device as a multitrack audio file. These clips will play in sync with the Glyph Interface and each note will last for up to 2 seconds. The users can choose from 5 different sound packs with distinct tones and mixes.
The Nothing Phone (2) is already confirmed to get the Snapdragon 8+ Gen 1 chipset, a 6.7-inch display, a 4,700mAh battery, Nothing OS 2.0, and more. It will be made in India and will be up for pre-order from June 29 via Flipkart. You can also expect wireless charging support, 50MP rear cameras, fast charging support, and more.
Once the device launches, we will be sure to test the feature out and voice our opinion. Till then, stick around with us as we bring the latest developments on Nothing to you. In the meanwhile comment down your thoughts on this collaboration below.