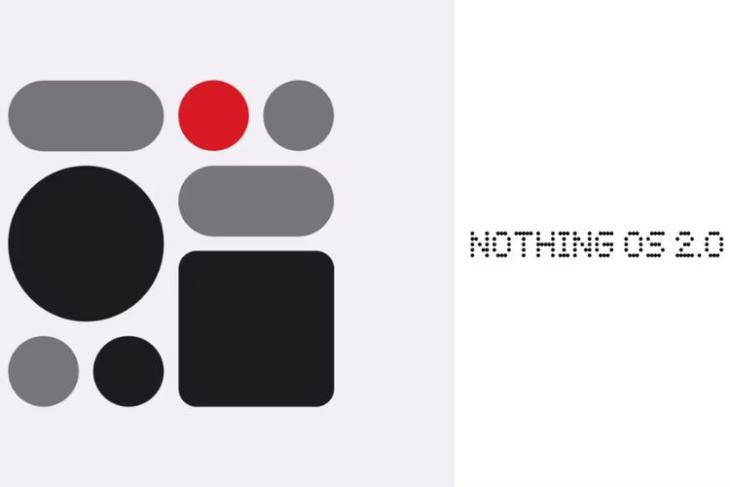 With the Nothing Phone (2) launch just around the corner, each day is meant for new information regarding the company's second smartphone. We recently got to know that the device will be made in India and now have some hints on the software front. Continue reading below to know more.
Nothing OS 2.0 Details Emerge
In an exclusive interview with XDA Developers Nothing's Software Creative Director, Mladen M. Hoyss revealed that the brand wants to "start from scratch" when it gets to the Nothing OS 2.0. The Phone (2) is expected to get the next-gen Nothing OS 2.0 and a big part of the design will revolve around minimalism and dot matrix typography.
For the unaware, back in March 2023, Carl Pei announced Nothing's strategic partnership with Blloc and roped in Hoyss and his design team to craft the next generation of Nothing OS. Hoyss has earlier worked on Blloc's Zero 18 Android phone and the Ratio launcher development. The core fundamental of Blloc's design had been "productivity coupled with minimalism."
If you remember, Nothing has been co-founded by Teenage Engineering, a Swedish consumer electronics company that has taken hardware-based design to the next level. The same has seeped into Nothing Phone (1)'s design language. And the same will be reflected with the launch of the Nothing Phone (2).
Hoyss aims to carry forward that same principle with Nothing as well. He believes that with Nothing OS 2.0, there will be a harmonious sync between the hardware and software design fundamentals that form the core identity of the brand. Nothing OS 2.0 will incorporate the dot matrix typography within a minimalistic interface to deliver productivity and granular personalization for the Phone (2). He further confirms that the upcoming Nothing OS skin is "kind of on the same page" as that of the Ratio launcher.
Nothing OS 2.0 will majorly focus on the home screen design. It will prioritize information that is personal to you, keeping your interests and necessities at the forefront. Hoyss adds, "Options that your smartphone already has out of the box will be brought to the forefront." With the upcoming OS, Nothing is aiming to make zero overpromises and is striving to deliver functional aesthetics to Phone (2) users.
The Nothing Phone (2) is slated to launch next month and could ship with the brand new OS out of the box. Hayes has confirmed that Phone (1) can also expect the Nothing OS 2.0 "very soon." We shall get more on this once things are made official, so, stay tuned for further updates, and until then, check out our Nothing Phone (2) expectations article for a better idea.
Featured Image Courtesy: XDA Developers