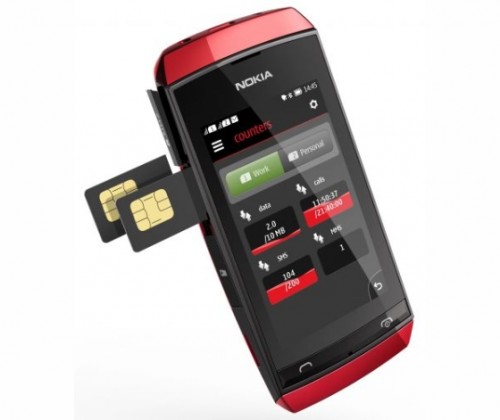 Nokia's troubles in staying relevant in the changing mobile ecosystem are well-documented. Over the last few years, the rise of new touchscreen devices has led to most consumers moving away from Nokia, which led to the organization losing out its status as the number one mobile handset manufacturer to Samsung last year. Nokia's restructuring efforts also involved striking a licensing deal with Microsoft, which sees all of its high-end handsets running Windows Mobile. However, one market that Nokia has not looked into is the high-end dual-SIM handset category of mobiles.
In India, with low cellular costs and wide proliferation of services, it is very convenient to get a mobile number. As such, dual-SIM mobiles are a favorite among many consumers as they negate the need to carry two handsets. While the overall mobile ecosystem is seeing a surge in the number of Android, iOS and Windows Mobile devices, these sales account for less than 10% of total mobile sales in India. Therefore, majority of users are still using feature phones. It is no wonder then that India is a very market for Nokia, with the handset manufacturer grabbing the number one position in terms of total unit sales.
Nokia's Offerings
Even though Nokia is leading in terms of total units sold, the fact remains that most of these handsets were low-cost feature phones. There is no Nokia dual SIM phone in the smartphone category, where Samsung currently holds over 40% of the market share. With new launches like Lumia 620 and the flagship Lumia 920, it is too early to rule Nokia out of the game. However, when it comes to dual-SIM mobiles, Nokia's offerings are severely lacking when viewed against similar devices by other manufacturers. Even at a cursory glance it is easily noticeable that Nokia's entries in this segment are nowhere near as well-thought of as handsets from manufacturers like Samsung
Nokia Asha 200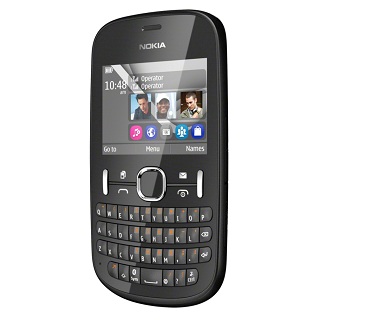 The Nokia Asha 200 is one of a new series of mobiles launched last year by Nokia. With the budget user in mind, the Asha range of mobiles bring the convenience of dual-SIM and other features like QWERTY keyboard, an Internet browser, and access to the Nokia S40 store through which networking utilities like Facebook can be downloaded. The device costs INR 4,000, thereby making it one of the most accessible dual-SIM mobiles available today.
Nokia Asha 308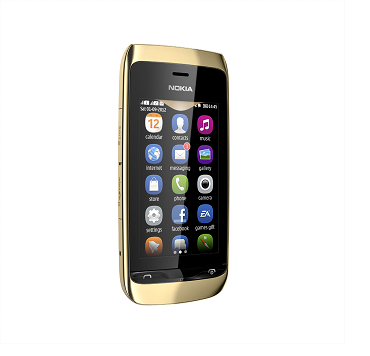 Nokia Asha 308 is the touchscreen dual-SIM variant that comes with a 3″ touchscreen with a resolution of 240 X 400, 64 MB RAM, an SD-card slot for extending memory to 32 GB and a 2 MP camera. While the low resolution screen does not offer the best contrast nor is it the most touch sensitive, and as such the user interaction of the Series 40 software that the device runs on isn't fluid. The same can be said of the browser as well, which lags quite often. Considering that the device costs INR 5,000, the device certainly offers a lot, but the lack of connectivity in terms of 3G is an omission that would turn most users away.
SEE ALSO:  Top 5 Dual Sim Smartphones
What other manufacturers have to offer
In fact, basic smartphones with dual-SIM functionality like the Samsung Galaxy Y Duos are starting to gain more user attention these days as they offer much more in terms of features, starting with the Android ecosystem. Also, Indian manufacturers like Micromax also offer a lot of Android mobiles that target the entry-level buyer. Also, with Samsung's launch of the Galaxy S Duos and the Grand dual-SIM handsets, it is clear that users seeking a lot more functionality and quality are catered to in this segment.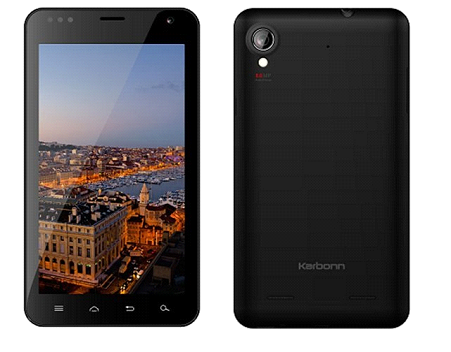 Devices like the Karbonn A30 shows how evolved the dual-SIM market is. The A30 is a handset which costs INR 10,999. It includes a 5.9″ TFT touchscreen with a resolution of 480 X 800. The handset features 512 MB RAM, 4GB internal memory with an SD-card slot, an 8 MP camera, and a host of connectivity choices in terms of 3G, Bluetooth and Wi-Fi and comes loaded with Android 4.0.4 Ice Cream Sandwich.
Conclusion
Samsung, HTC, Micromax, Sony, Lava and others have heavily invested in the dual-SIM market in India. With more devices being launched and a deluge of handsets already out for the user to choose from, it is only going to get harder for Nokia to break into this segment. However, Nokia's advantage lies in the fact that it has a user-base in India and it has traditionally done very well here. With its Lumia range of handsets doing quite well, one might wonder if the solution for Nokia is to launch a dual-SIM variant based on the Lumia series.
Image Courtesy:  ukmobilereview.com