Apple has been gearing up for the launch of its next iPhone, which is expected to be released this fall. While the naming convention is still a doubt, recent reports suggest that there might be a handful of color options available for the device at launch.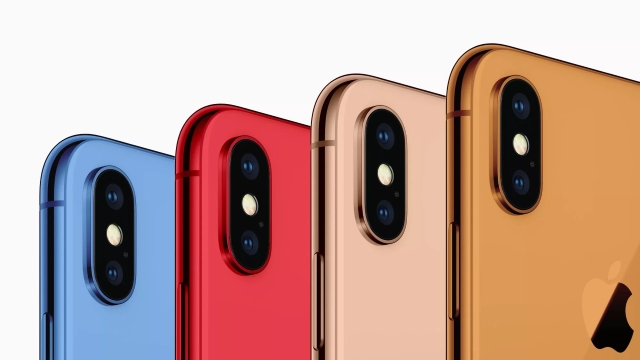 As reported by 9to5Mac, reliable analyst Ming-Chi Kuo has predicted that Apple's rumored 6.5-inch OLED iPhone will launch in black, white, and a new gold color. Additionally, the rumored 6.1-inch LCD iPhone will also reportedly debut in grey, white, blue, red, and orange variants.
The idea of multiple color options brings back Apple's iPhone 5C, a cheaper iPhone which was released in a plethora of color options. If the above reports are to be believed, the rumored budget offering LCD iPhone will have a total of 5 color options! There is a possibility that the 'grey' and 'white' colors being referred to are the Space Grey and Silver finishes as seen on the current iPhone X. Also, while it is unclear at the moment, one might presume that the red color might be part of the Product Red program that Apple proudly embraces.
A total of three iPhones are expected this fall – a spec upgrade to the 5.8-inch iPhone X, a new 6.5-inch OLED 'iPhone X Plus', and a slim-bezel 6.1-inch LCD iPhone with Face ID. According to Kuo, the LCD iPhone will hit ~$700 price points by skimping on some premium features but retain the main design elements of the iPhone X line. Apart from that, the 6.5-inch iPhone X will probably be around the $999 price point.
As per Kuo's predictions, the LCD iPhone should account for 55% of sales when the new iPhones launch and take even more share through 2019. He further expects there to be a burst of demand for the more premium 5.8-inch and 6.5-inch OLED iPhones at launch, while the general market will be drawn towards the cheaper $700 6.1-inch LCD model.
---