Microsoft has revealed details about the upcoming version of Windows Server that will be launched in the second half of 2018 and come with support for hybrid cloud functionality, better support for containers, and integration of Linux workloads. Unveiled after Microsoft's usual three-year leap post Server 2016, Windows Server 2019 will be priced higher than the previous version, Microsoft said in the blog post.
Windows Server 2019 will be based on a new web framework, Project Honolulu, which was announced last year at the Ignite Conference. The web-based interface allows server admins to integrate Microsoft's Azure cloud services including Azure File Sync, Azure Backup, and disaster recovery with the on-premise software as well as manage Azure and Server 2019 properties from a single window. This is because Microsoft believes that hybrid clouds make it easy for businesses to implement performance-intensive applications like IoT and Artificial Intelligence.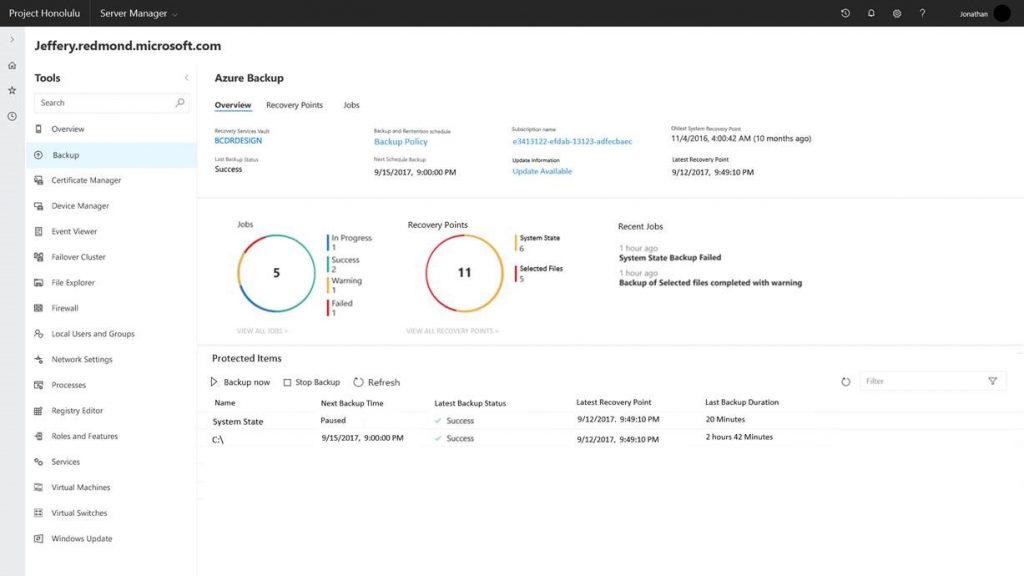 To ensure the safety of virtual machines (VMs) running on the server, Windows Server 2019 will bring "Shielded VMs" support for Linux VMs. It will also add a layer of encryption over these shielded VMs to prevent data theft during transmission between servers. It also gets support for Windows Defender Advanced Threat Protection (ATP) which can predict and prevent zero-day vulnerabilities, and fend off cyber attacks.
Windows Server 2019 will bring special advantages for administrators and developers which use containers hosted on Docker Hub. Microsoft now aims to reduce the size of Server Core base container to nearly 1.7GB down from 5GB currently, which will make container image downloading 72% faster, thereby improving development time and productivity.
The latest version of Windows Server also bring improvements in terms of support for Hyper-converged infrastructure (HCI) to improve the scalability and reliability of server applications.
Windows Server 2019 is now available via Windows Insider Program and if you're a server application developer or a server administrator willing to give the new framework a trial, you can head over to this link.