Microsoft recently rolled out a file recovery feature called Files Restore in OneDrive for Office 365 subscribers, which allows them to recover data stored on Microsoft's cloud service in case of a ransomware attack. Additionally, a ransomware detection tool was also released which alerts users whenever a threat is detected. Microsoft has now integrated the Files Restore feature into Windows Defender, bringing an added layer security to the files stored on OneDrive.
The official post from Microsoft says it removes some of the pain points users face after a ransomware attack. "This will further protect you from ransomware attacks by identifying the breach and guiding you through remediation and file recovery, so you don't have to submit to cybercriminal demands if your files are in OneDrive," the company said.
How is Files Restore-Windows Defender Integration Useful?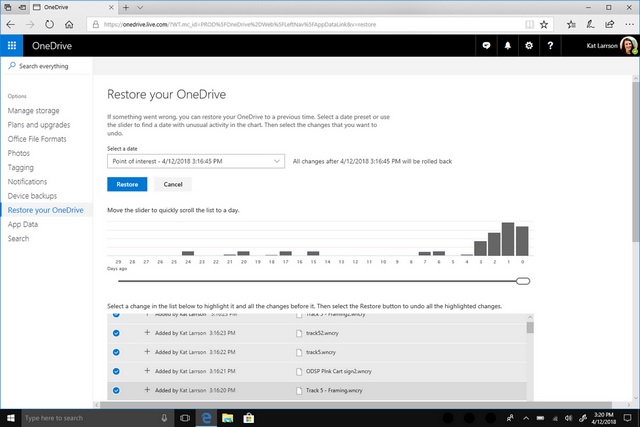 Thanks to the integration, users will now be alerted whenever a ransomware is detected by Windows Defender. It will also tell users to recover their files by suggesting restore points prior to the ransomware attack. But there is one caveat: your files must be stored on OneDrive for the file recovery feature to work, and it does not work on locally stored data.
Users can restore their OneDrive data to its normal status just before the threat was detected by Windows Defender. The date and time of file restoration will be pre-selected for the convenience of users. However, users can also choose to restore the OneDrive files to their normal status at any point of time in the last 30 days
Availability
The Files Restore-Windows Defender integration is now live for Office 365 Home, Office 365 Personal, and OneDrive for Business users, and is also rolling out on the Windows Insiders channel starting today. As for users who have received (or yet to receive) the new Windows 10 April 2018 update, the feature will be available in the next few weeks.
---