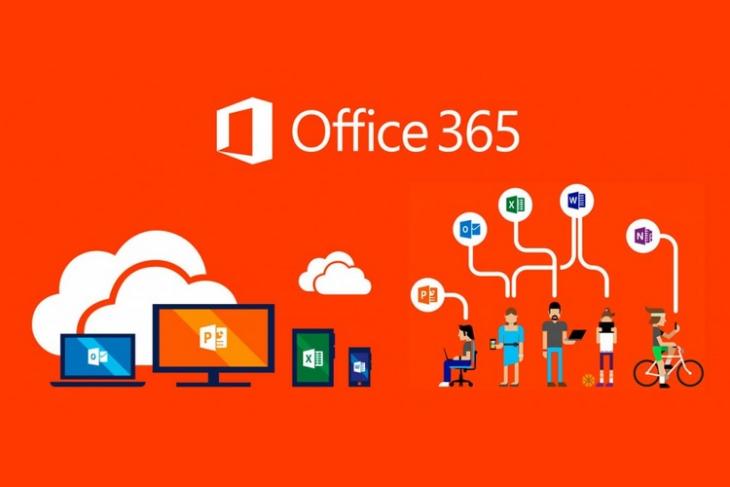 Microsoft recently brought LinkedIn's Resume Assistant tool to Office 365 and also introduced real-time collaboration feature to the Office Suite on Mac. Following a steady stream of updates and improvements, Microsoft has now announced a host of new privacy and security features for Office 365 to address issues like ransomware attacks and data protection.
Some of the new features like Files Restore and ransomware detection have now been released, while the rest will soon be rolled out for Office 365 Home and Office 365 Personal subscribers in the second half of 2018.
File Recovery in Case of Ransomware Attacks
Microsoft has made a premium OneDrive for Business feature called 'Files Transfer' free for all Office 365 subscribers who use OneDrive cloud storage. The Files Restore feature allows users to recover data from OneDrive and restores it to normal status at any point of time in the last 30 days. The feature will prove to be especially useful after ransomware attacks and other incidents like data corruption or accidental deletion of the entire data stored by users on their cloud account.
Ransomware Alert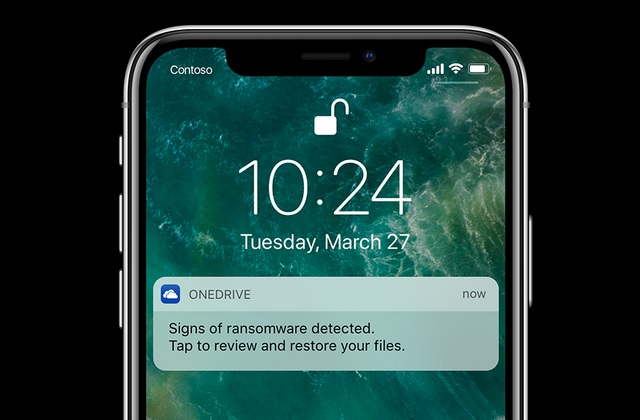 Microsoft has introduced a new ransomware detection feature in OneDrive that will now alert users every time it detects a threat and it will send a notification to the mobile or PC, as well as registered email address. Users will also be guided through the process of recovering their files after a ransomware attack, allowing them to restore their OneDrive storage to a specific date and time.
Password-Protected Shareable Links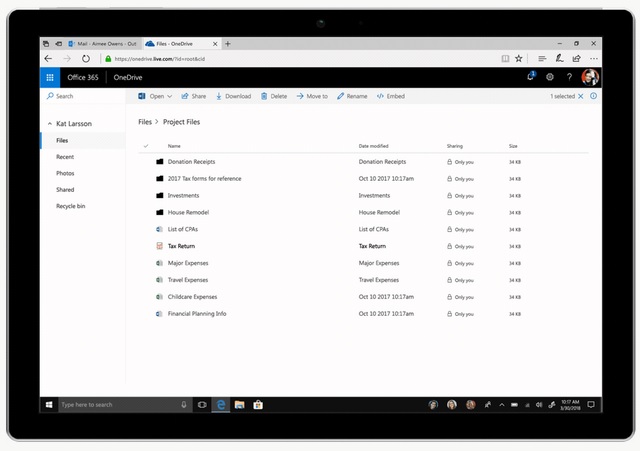 Thanks to this new security feature, users will now be able to protect the links they share via OneDrive with a password, preventing people other than the intended receiver from accessing the data stored in a link.
Prevent Email Forwarding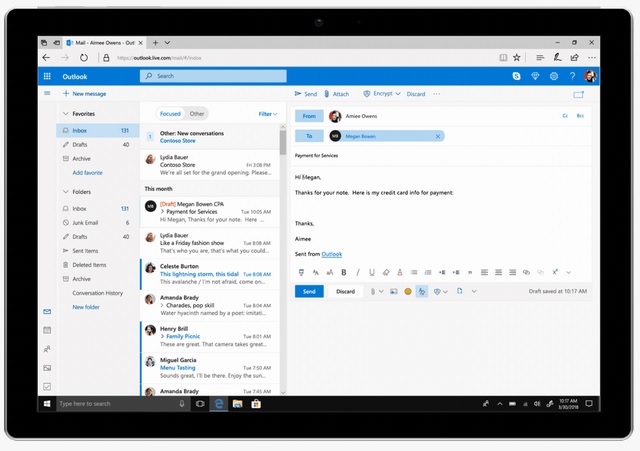 This feature allows users to add an extra layer of protection to their emails that will prevent the recipient from forwarding or copying the contents on Outlook. Moreover, the documents sent alongside the email are encrypted, much like the emails sent via Outlook, so even if someone tries to forward the attached files, the recipient won't be able to open the forwarded file.
Advanced Link Scanning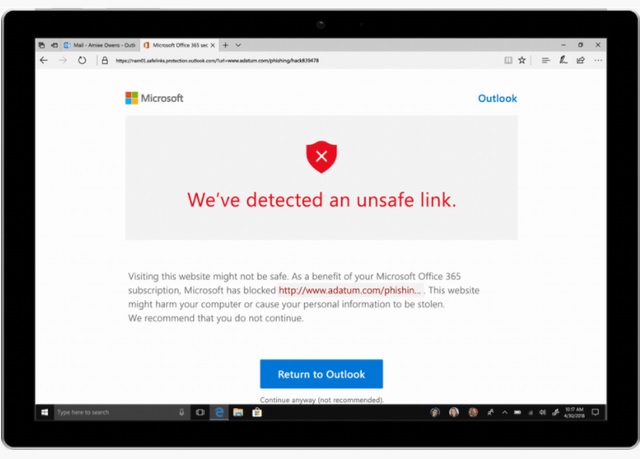 Microsoft is also bringing a new link scan feature that will perform a real-time inspection of the links mentioned in a Word, Excel or a PowerPoint file to check if it directs users to a malicious web page that hosts malware or phishing-related content. Once users click on such a link, they will see a warning page that alerts them of the risk if they choose to visit the page.