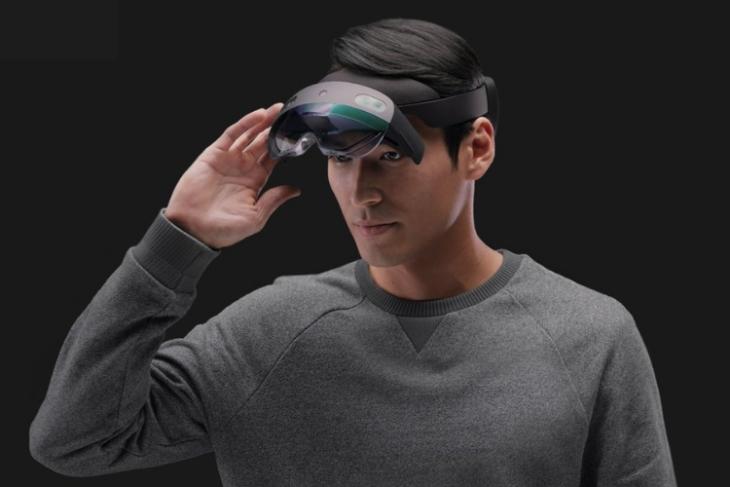 Nearly four years after showing off its first-ever HoloLens, Microsoft has today unveiled the second-generation HoloLens at MWC 2019. The HoloLens 2, as it has been named, brings in tow a number of design changes, better immersion, and cloud support among other upgrades.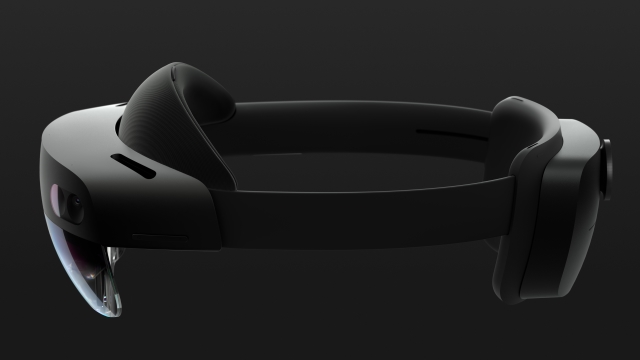 Price and Availability
The Microsoft HoloLens 2 will be up for pre-order starting today at $3,500, which is down from the $5000 price tag of the original HoloLens. This gives you a standalone Enterprise Edition bundle of the HoloLens 2, and you would also be able to lease it for just $125 a month. It is expected to start shipping later in 2019.
Microsoft HoloLens 2 Features
During the presentation, Microsoft revealed that it had gathering feedback from original HoloLens users and it has resulted in three main changes in its next iteration. Users wanted less bulk and more comfort, enhanced immersion, and more value.
A quick look at the HoloLens 2 will tell you it has definitely shed a lot of its bulk as compared to the original HoloLens and is now composed from carbon fiber to further reduce the weight. Microsoft has also made the center of gravity more balanced on this iteration.
The HoloLens 2 is touted to be 3 times more comfortable than its predecessor in Microsoft's tests, thanks to the revamped design and new dial-in mechanism which lets you easily wear the headset. When you want to remove it, just flip up the visor and you're good to go.
One of the main improvements here is twice the field of view, while still being able to maintain a holographic density of 47 pixels per degree of sight and lower power usage. It's a big deal that Microsoft was able to improve the FOV by two times.
Microsoft has now also integrated time-of-flight depth sensors in the front to give you a new and improved way to interact with holograms. And that is, by reaching out to them and touching with your hands. You can touch, tap, pinch or zoom objects in your virtual space – you can make objects follow you as well.
HoloLens 2 enables direct manipulation of holograms with the same instinctual gestures you use to interact with physical objects in the real world.
You now also have eye-tracking sensors included in HoloLens 2 for instant login via iris recognition, similar to Windows Hello, and an improved interactions with holograms — mostly instinctively.
Office 365 & Azure Support
Microsoft has expanded Office 365 support with HoloLens 2, making the Dynamics 365 Guides app which enables companies to create in-depth instruction guides for anything. The most important announcement, however, comes in the form of Azure cloud support being made available on the mixed reality headset. You can now load polygon figures in real-time from the cloud, give spatial, speech and vision intelligence to developers, thus, making the HoloLens 2 more capable.
Towards the end of the presentation, Microsoft emphasized the importance of an open ecosystem (which here being mixed reality) as opposed to walled gardens and laid out three core principles for the same:
1. Open App Store: While Microsoft Store will obviously be pre-loaded on HoloLens 2, developers are free to create their own stores and offer a variety of apps available to its users.
2. Open Web Browsing Model: Microsoft Edge would be the default browser here, but anyone is welcome to build an alternative. Mozilla will bring its popular Firefox browser to HoloLens 2.
3. Open Platform: Finally, Microsoft wants to make the platform open to everyone and give first-class citizens (i.e developers) the power to make use of any popular engine or library with the HoloLens 2.
Epic Games has already committed to this open ecosystem, making their Unreal Engine available to developers right away. The studio behind Fortnite fully supports Microsoft's HoloLens strategy and will bring more of their resources to the platform really soon.
So, do you want to try out the next-gen HoloLens 2? Are you excited for what it could bring for future of mixed reality? Let us know down in the comments section.