Xiaomi stirred the whole smart TV market in India by launching its Mi TV 4, a 55-inch 4K smart TV at just Rs. 39,999. It's one of the best value for money products Xiaomi has ever brought to India and it's certainly a good buy. However, the thing is that you have to be very lucky to get one. Xiaomi's insistence on selling its products in flash sales combined with the ultra-low stocks means that every few weeks, only a limited number of people can actually get hold of the product. Also, although the TV's hardware is good, Xiaomi's custom software isn't for everyone.
Although PatchWall seems like a good concept, just as I prefer stock Android over MIUI, I would have preferred Android TV over Xiaomi's custom PatchWall interface. However, personal preference aside, the biggest problem with PatchWall is that it doesn't support Google Play Store, which means you will have to sideload apps. The problem with side loading is that not all of the apps work. For example, at the time of writing this article, both Netflix and Amazon Prime apps were not working on Mi TV 4. So, whether you are tired of waiting to be able to buy the Mi TV 4 or you don't like the software that it comes with, here are 7 best Mi TV 4 alternatives that you can buy today:
Note: Xiaomi has updated the Mi TV 4 to the Mi TV 4 Pro, and increased the price from Rs. 39,999 to Rs. 49,999. The following Mi TV 4 alternatives are also perfect as Mi TV 4 Pro alternatives.
Best 4K TVs like Mi TV 4 in India
1. Vu Ultra HD (4K) LED Smart TV – 43SU128
Before Xiaomi dropped its Mi TV 4, Vu was the brand which most people shopped for when they were looking to buy an affordable 4K TV. In light of the recent release of Mi TV 4, the company has launched its own range of new TVs today and considering what they are promising to offer, I feel that these are a better buy than the Mi TV 4. Vu recently launched three new brand new 4K TVs, but in this article, we are going to focus on the entry-level model, the 43SU128 as it costs in the same range.
With Vu TV 43SU128, you are getting almost everything that the Mi TV 4 offers, but there's one thing to sacrifice here and that's the screen size. The Vu TV is a 43-inch TV, compared to the 55-inch Mi TV 4. Well, if you can live with the smaller display, you are getting a full-fledged Android TV with Google's Play Store. It means that all the apps including Netflix and Amazon Prime will natively work on it.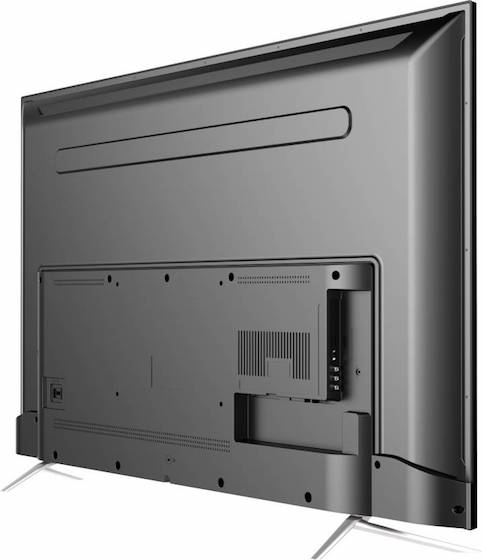 You are also getting a built-in sound bar with DTS sound and Dolby support which is far better than the bottom firing speakers on the Mi TV 4. Lastly, you are also getting a voice search feature which you will really appreciate once you use your TV's remote to carry out a text-based search. The Vu TV 43SU128 has been launched today and will be available to buy from March, 16.
Buy from Flipkart: Rs. 36,999
2. Onida Google Certified 50 inch 4K TV
One of the biggest problems of owning a Mi TV 4 is that it doesn't have an app store so you are stuck with the apps that come preloaded with the TV. You can try to sideload your favorite apps, however, that is not for everyone. The Onida Google Certified 50-inch 4K TV solves this problem by bringing a fully functional Android TV experience allowing you to install any app that is present on the Android TV Play Store. Since the TV is Google certified, it can run Android TV in its best possible form. Talking about the hardware, the TV brings a 50-inch panel with 60 Hz refresh rate which allows you to have blur-free viewing experience. The panel used on the TV is one of the best I have seen in any TV in this price range.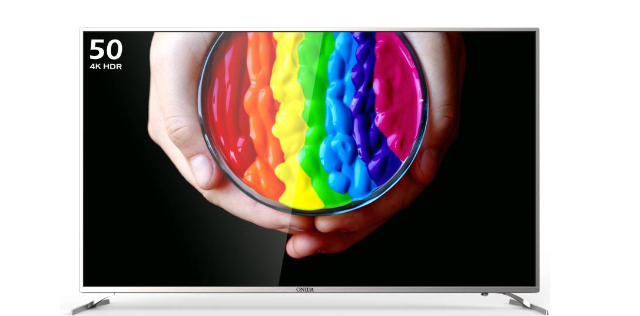 When it comes to the ports, the TV offers a nice selection. There are three HDMI ports which can easily serve your gaming console, set-top box, and blu-ray player. In addition, there are two USB ports allowing you to easily connect any USB powered devices including smartphones to connect to the TV. I am especially in love with its design as the TV looks quite modern and is very nice to look at. I love everything about this TV. From its design to its display to its user interface, everything is impeccable and hence its one of the best Mi TV 4 alternatives that you can buy today.
Buy From Flipkart: ₹45,999
3. CloudWalker 4K LED Smart TV – CLOUD TV 55SU
If you cannot compromise with the screen size, take a look at this offering from CloudWalker which is a 55-inch 4K smart TV available for the same price of Mi TV 4. The CLOUD TV 55SU also runs on Android TV which means you have access to the Google Play Store and all the apps that come along with it. It also features 16 W speakers which are comparable to the one present on the Mi TV 4. Other features include a 4K panel with 60Hz refresh rate, 3 HDMI ports, 2 USB ports, and support for the latest HEVC (h.265) codec which is good for streaming video. Think of CLOUD TV 55SU as Mi TV4 with Android TV instead of PatchWall.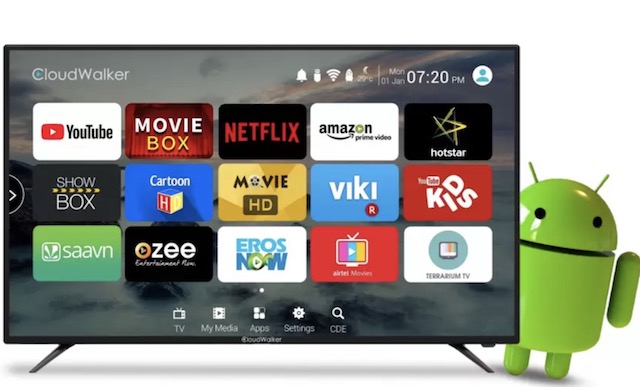 Buy From Flipkart: Rs. 37,999
4. Kodak K LED Smart TV – 50UHDXSMART
The Kodak 50UHDXSMART is one of the best value for money smart 4K TV in this list. Not only the TV brings a 50-inch 4K panel at a cheaper price, it also packs the 20 W internal speakers which sound way better than the one present on the Mi TV 4. Other features include a 4K panel with 60Hz refresh rate, 3 HDMI ports, 2 USB ports, wider color gamut, and better viewing angle. The TV also supports Miracast which allows users cast the media files on their smartphone onto the TV without the help of wires.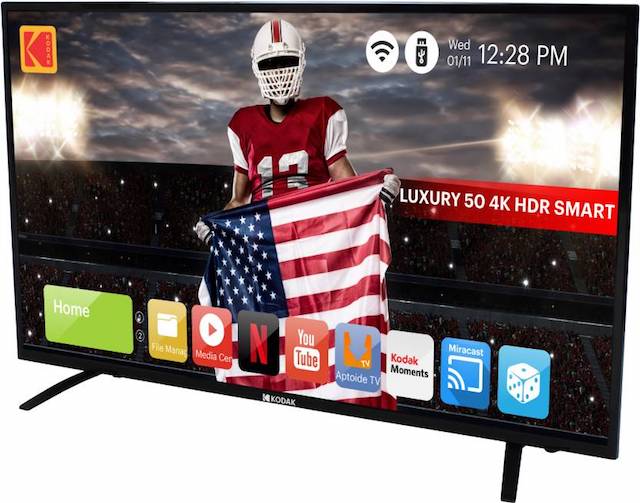 Buy From Filpkart: Rs. 34,999
5. TCL L43P2US 4K UHD LED Smart TV
The TCL L43P2US 4K LED Smart TV is also a very good option for anyone looking for an alternative to MI TV 4. TCL is known for producing quality TVs, and this one is no different. The TV packs a 4K UHD panel with a viewing angle of 176-degree. The TV also comes with 16 W speakers which are comparable to Mi TV 4, 2 HDMI ports, 2 USB ports, HDR, Android TV, and 1.5 years of warranty. However, what I love most about this TV is its almost bezel-less metal construction which makes this one stand out. Also, TCL is known for its quality and superior after-sales support which means that this is one of the most reliable TVs you can buy for yourself.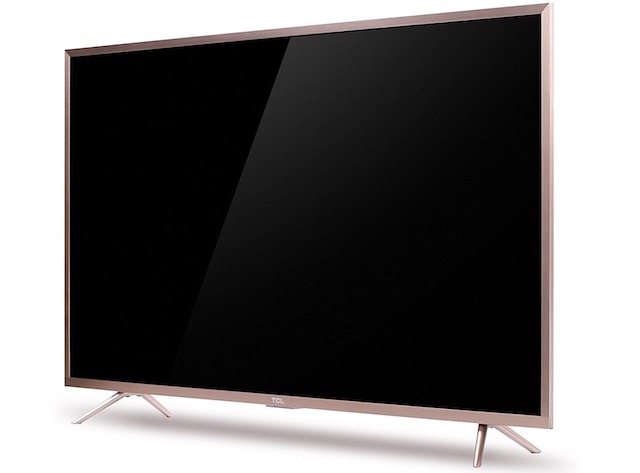 Buy From Amazon: Rs. 28,990
6. Onida K Y Rock 43UIR 4K UHD LED Smart TV
While the Mi TV 4 might be packing a bigger 55-inch panel, the Onida K Y Rock 43UIR smart TV brings a built-in sound system which can output sound up to 500 W which is just crazy. Compare that to the Mi TV 4 or any other TV on this list for that matter and you will see a 20-25 times improvement in sound quality. I mean, once you buy this TV you won't have to invest in any kind of home theatre system as it alone is enough to fill the entire room, doesn't matter how big it is. There's no doubt that speakers are the greatest strength and the USP of this TV. When it comes to the display, the Onida K Y Rock 43UIR packs a 43-inch 4K panel with 60 Hz refresh rate which gives out a buttery-smooth playback.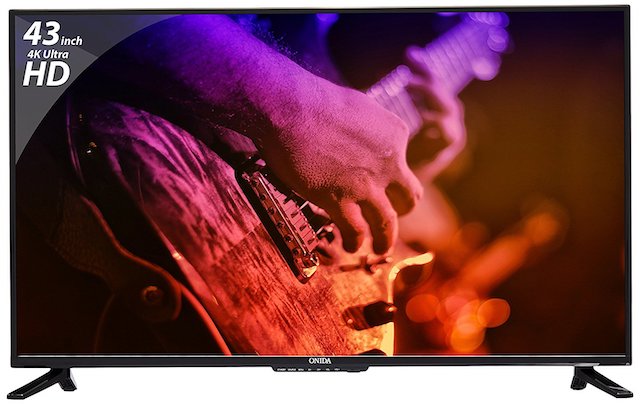 I love its display as it is color accurate with great contrast and dynamic range. The only thing missing in the display is the support for HDR and I do wish that it was here. Another good thing about this TV is that it is running Android TV which means you can install all your favorite media apps to consume the content that you love. The TV is being powered by ARM A7 Quad core processor which is paired with 8GB of internal storage and 1GB of RAM. The processing power is enough to handle anything a smart TV is required to do and you won't find it stuttering or anything. All these things are great but the bottom line is that you are buying this TV for its audio quality which the Mi TV 4 will not be able to match in a million years.
Buy From Amazon: ₹38,990
7. Thomson UD9 55-inch 4K TV
If you are in the market to buy a 4K Smart TV with the 55-inch display, then Thomson's new UD9 55TH1000 is something that you should look into. It'll cost you less than the Mi TV 4 and it also runs on an Android-based MyWall UI that'll let you download and install any apps of your choice like Netflix, YouTube, etc. It also features a 20W output speakers that gets decently loud.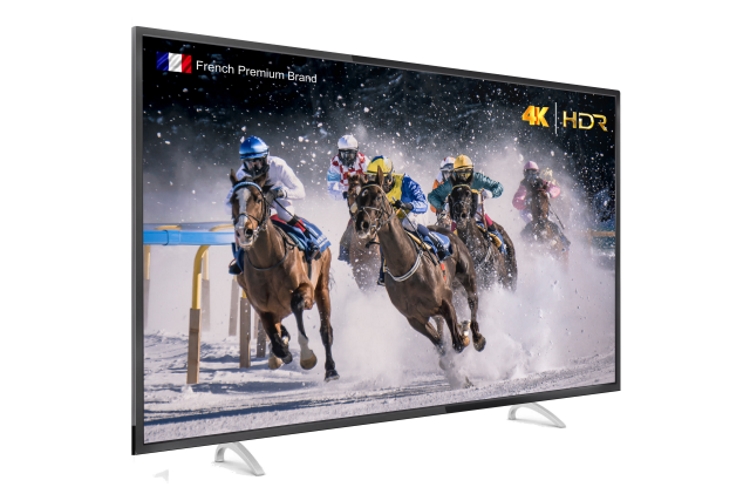 It is also worth pointing out that the Thomson UD9 Smart TV comes with a ton of ports. You'll get 3 HDMI ports, 2 USB ports, an Ethernet port, etc., so you can connect things like laptops, consoles, and more with ease.
Buy From Flipkart: ₹39,999
SEE ALSO: 10 Best Laptops Under 30000 INR You Can Buy
Best Mi TV 4 Alternatives
Xiaomi's Mi TV 4 is a great 4K TV which is very reasonably priced. However, the fact that buying it is even worse than getting a Tatkal ticket, and that it does not support Google Play Store or voice search makes this a not so ideal TV for me. If you also feel the same way, check these TVs out and let us know which one according to you is the best one.