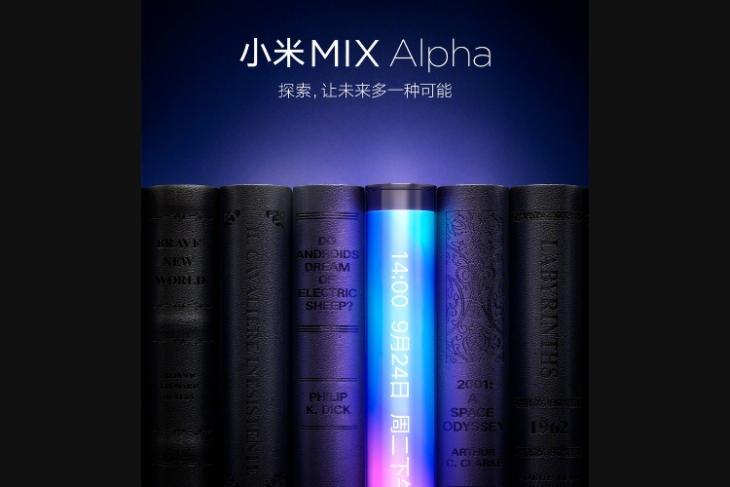 Update (20/09/2019):
While the teaser suggested that Xiaomi was gearing up to launch its first foldable phone, Xiaomi CEO Lei Jun has now officially taken to Weibo to confirm that sadly, Mi Mix Alpha won't be a foldable phone.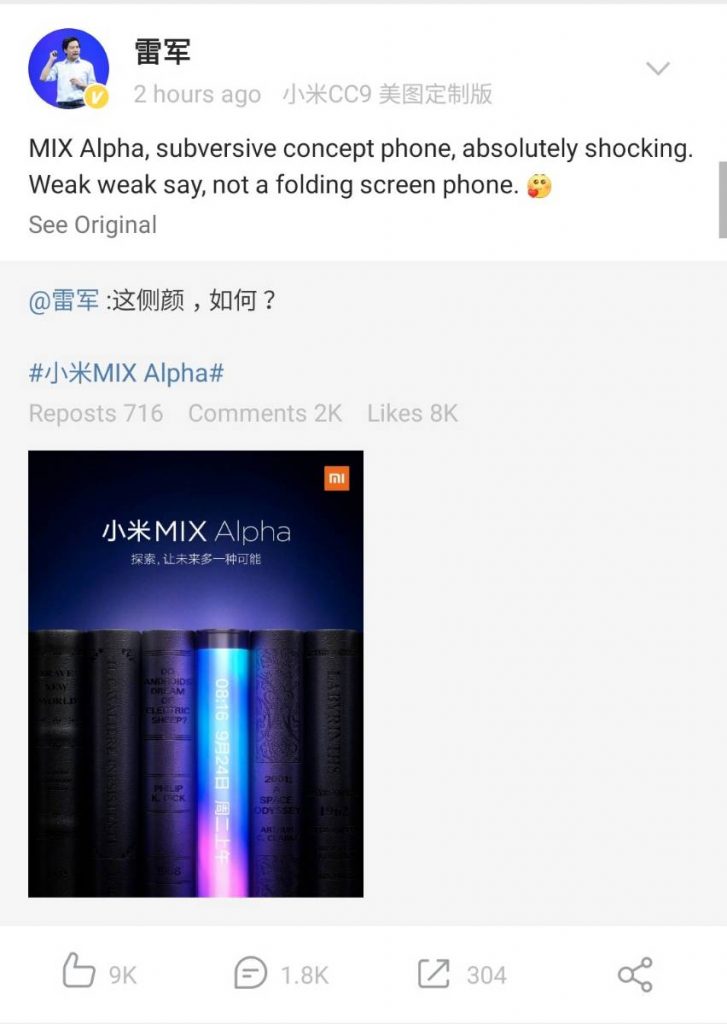 Xiaomi is known to be unveiling two new smartphones and MIUI 11 at its launch event scheduled for September 24. We've already gotten a close look at the Mi 9 Pro 5G, but Xiaomi today started teasing the new Mi Mix flagship it will unveil at the event in China, and well, it looks like Xiaomi's first foldable smartphone may be right around the corner.
The Chinese today took to Weibo to confirm the name of its next Mix smartphone, which is going to be called Mi Mix Alpha. This falls in line with the rumors that had been suggesting a transition from Mi Mix 4 to Mi Mix Alpha over the past month. And if teasers posted by Xiaomi are to be believed, then the name will be justified.

While the teaser image attached above, which is official and comes from Xiaomi, hints Mi Mix Alpha would feature a waterfall screen – similar to, but a bit more curved at the edges than the Mate 30 Pro. Also, the screen would most likely cover the entirety of the sides, merging into the rear panel. However, this is in stark contrast to the teaser image here, Xiaomi has published a new image (shown in the header image) just moments ago and it confirms Mi Mix Alpha will be their first foldable smartphone.
The header image suggests that the Mi Mix Alpha could be a foldable smartphone with a thickness comparable to physical books. It's the thickness that further gives credibility to this thought as Xiaomi has previously shown its dual-folding foldable prototype on Weibo.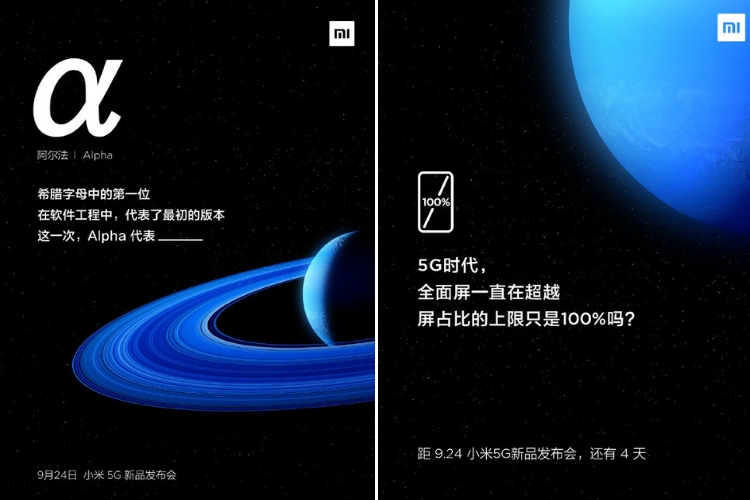 Another fact that makes all this sound plausible is the company's Weibo post, as well as teasers, which further suggest Mi Mix Alpha will be Xiaomi's first foldable phone. If you translate both of them the company asks – why the upper screen-to-body ratio limit has to be 100%? and what does Alpha represent?
Well, to answer your questions – the dual-folding screen means it will definitely have a screen-to-body ratio greater than 100% when folded and Alpha, which is the first Greek-letter, represents the original version — the first version of something. So, Mi Mix Alpha being Xiaomi's first foldable smartphone makes a whole lot of sense. Doesn't it? Let us know your thoughts in the comments below.