With iOS 13 and iPadOS, Safari has got some awesome enhancements. And, one of the notable new features that is getting plenty of attention is the full-fledged "Download Manager." That means you can now efficiently manage Safari downloads on your iPhone and iPad. Depending on where you want to store the data, you will be able to change the location of your Safari download items. What's more, there is also an option to automatically wipe out the downloaded items. In this article, we are going to show you how you can manage Safari downloads on your iPhones and iPads.
Manage Safari Downloads in iOS 13 and iPadOS 13
The steps for managing Safari downloads are same for iPhone and iPad. That's why we are using only the screenshots for iPhone and not showing them individually.
1. Launch the Settings app on your device.
2. Scroll down and tap on the Safari icon.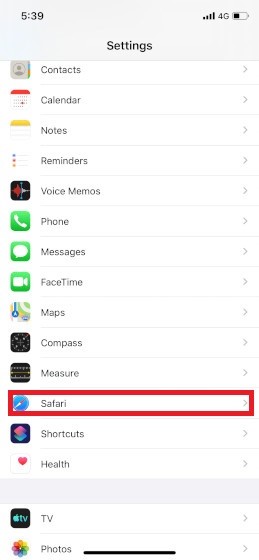 Step 3. Now, tap on Downloads. This will give you an option to choose your downloaded file locations.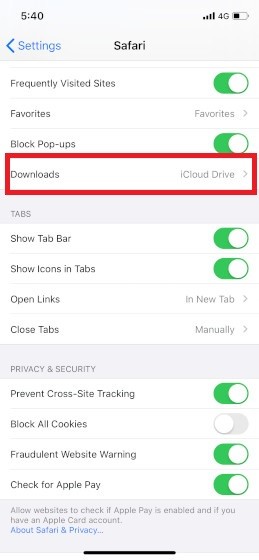 4. By default, iCloud Drive is selected. However, you can select other storage providers like Dropbox and even store the item locally on your iPhone. So, decide where you want to keep your files.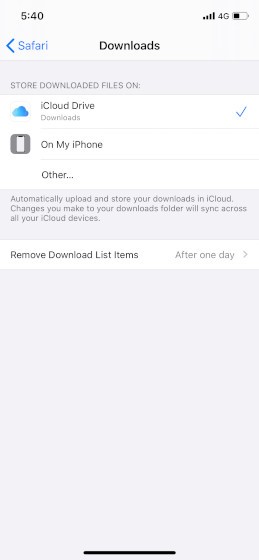 Remove Safari Download List Items
If you want to manage your storage smartly or for that matter don't want unnecessary files to clutter your iOS device, you can wipe them out automatically. To do that, tap on Remove Download List Items.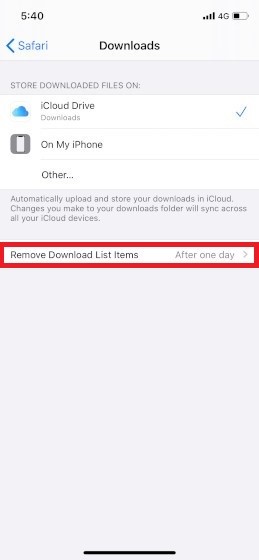 Now, you have multiple options to manage your items. For instance, you can choose to delete them after one day, upon successful download or get rid of them manually. Select the preferred option as per your need. There you go!
SEE ALSO: How to Turn on Screen Time on Mac
Manage Safari Downloads Proficiently
So, that's how you can smartly deal with all the Safari downloads on your iOS 13 and iPadOS 13 devices. From a user's perspective, it's an appreciable feature and definitely makes Apple's web browser more capable. Is there any new Safari feature that you've found impressive in iOS 13? Do let me know your thought in the comments section below.