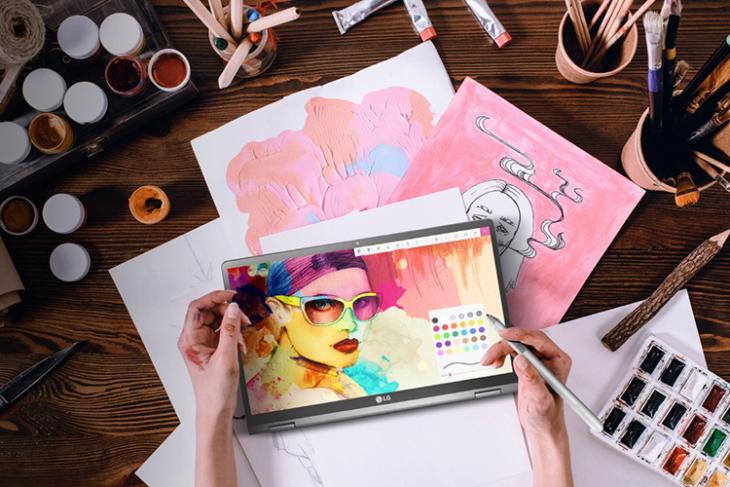 A few days ago, we witnessed a leak related to an updated lineup of LG Gram laptops including a convertible model with stylus support. Now, these leaks have turned out to be pretty accurate as LG has unveiled two new laptops in the series, which will be showcased for visitors at CES 2019.
The two new entrants in the series include LG Gram 2-in-1 which features a 360-degree hinge and can be used in multiple different configurations depending upon your utility. It is clearly intended for creators who like to try out different things on the move.
Besides the convertible model, LG has also announced a 17-inch variant of the Gram, which resembles the earlier 15-inch model in terms of the design.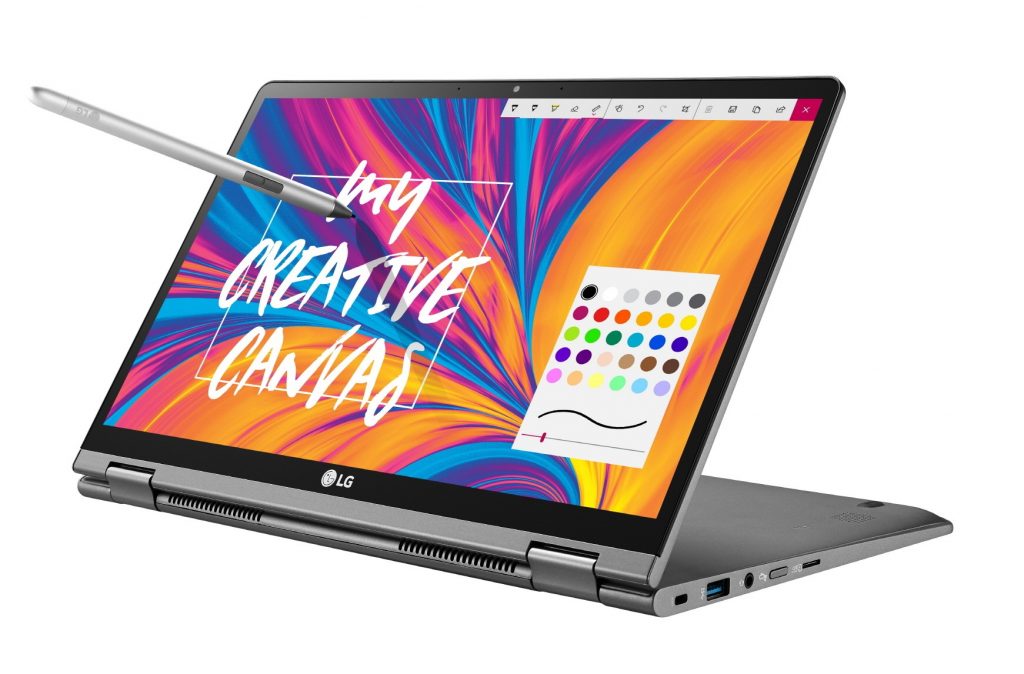 Despite its lightweight design, the LG Gram 2-in-1 is certified for military-grade strength and its 72Wh battery provides for 21 hours of battery backup which is really commendable. The laptop, however, is not as light as we heard about in the leak and actually weighs 1.145kg.
The 14-inch Full HD display supports 4096 pressure points along with support for Wacom AES tablet. To ensure heavy-duty usage, LG Gram 2-in-1 comes with Gorilla Glass 5 protection over the display.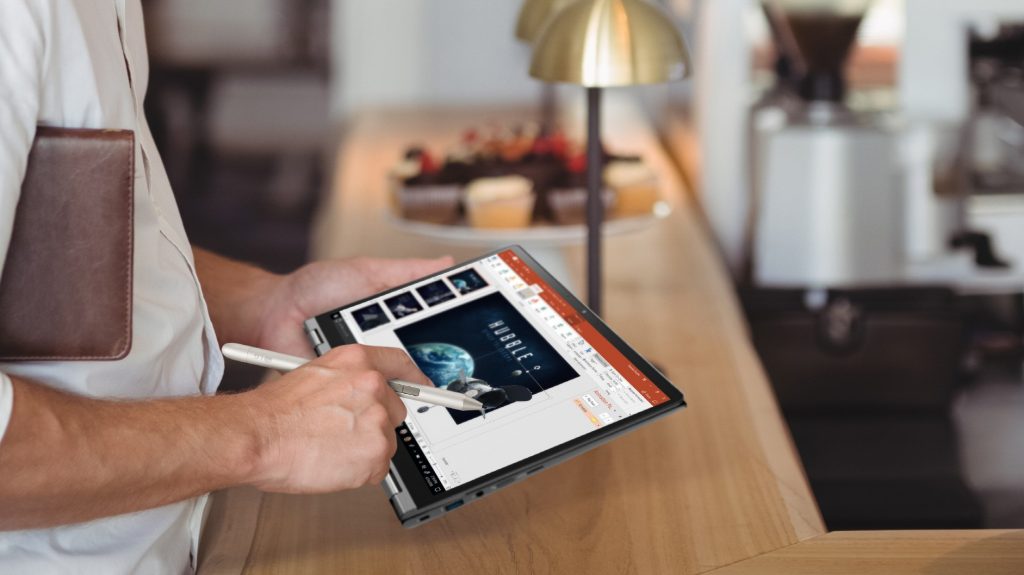 The convertible laptop comes with 256GB or 512GB SSD storage and is powered by 8th-Gen Intel Core CPUs. LG gives an option between 8GB and 16GB RAM and has added a fingerprint scanner on both of the models. While LG is yet to announce the price of the LG Gram 2-in-1, the previous leak suggested that it will start at $1,499.
With the 17-inch model, you get a WQXGA display boasting a resolution of 2560×1600 and a 16:10 aspect ratio for a cinematic viewing experience as well as an immersive workstation layout.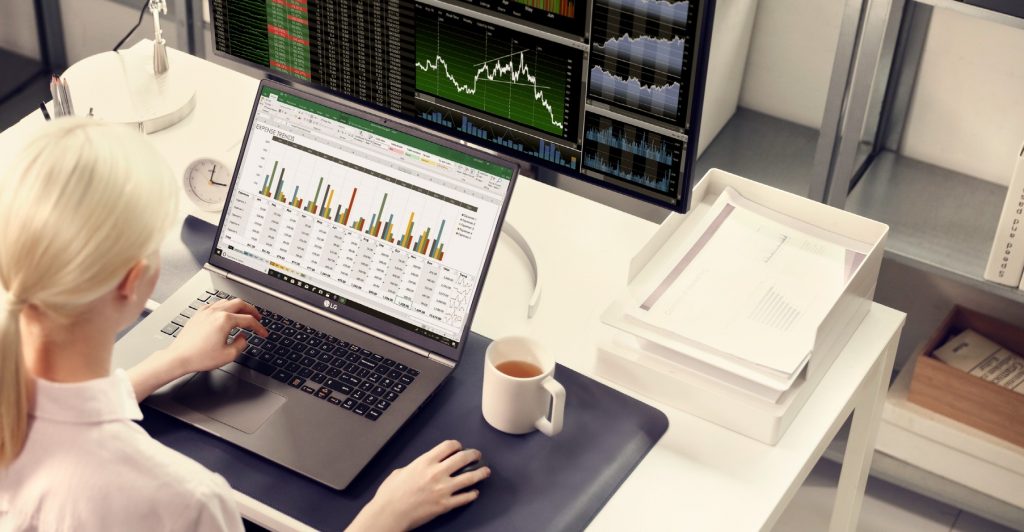 The glass touchpad ensures that you can navigate with greater precision. You also get Thunderbolt 3 support for faster transfer speeds than USB 3.0 as well as support for external monitors, all from a single port and it is especially useful if you're dependent on Mac.
Just like the 2-in-1 model, LG Gram is powered by 8th Gen Intel Core CPUs and comes with up to 16GB of memory while you get a 256GB SSD along with an empty M.2 slot for a second SSD. The laptop, too, breaks the kilogram barrier and weighs 1.34kg. It uses the same 72Wh battery but the larger screen means that you're promised 19.5 hours of backup.
The price for the LG Gram 17 isn't available either but we expect it to be priced at $1,699 based on the previous leak.