In an attempt to rival Amazon Echo (Echo Spot/ Echo Show), Google Assistant found its way into Smart Displays with third-party manufacturers such as Lenovo, LG, and JBL at CES 2018. Google later announced that Smart Displays will be launching this July and it seems like Lenovo's Smart Displays will be the first one to be available in the market.
First reported by Droid Life, both the models (8-inch and 10-inch) of the Lenovo Smart Displays have made an appearance in a listing on B&H Photo's website (which has now been taken down). And it seems Lenovo has reduced the pricing for its Smart Displays.
The online listing says that the 8-inch variant of its Smart Display is available for $149.99 as compared to the previously announced $200 price tag. Even the high-end variant has been listed at $229.99, which is $20 less than the announced price.
Lenovo's Smart Display is one of the better ones that was announced back at CES 2018, which you can see in the image above. It has a sleek and modern design, with a speaker on the front and a cover for a 5MP front camera.
Coming to the specs, the Smart Display is powered by Qualcomm Snapdragon 624 chipset, coupled with 2 GB of RAM and 4 GB of internal storage. Google Assistant will be running atop the company's Android Things IoT platform.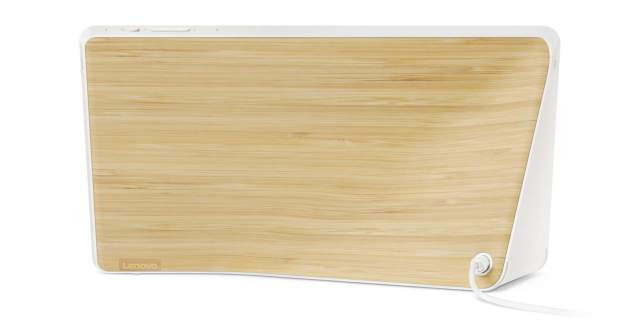 The Smart Displays are not lacking in any way and bring along most of the company's services, such as video calling using Duo, YouTube, Google Photos and a lot more. The listing on B&H Photo's website says that the availability of both variants is expected on September 3, but there's no official word available on it from Lenovo as of yet.
---