During the F8 keynote, Facebook vowed us by releasing the Oculus Go standalone VR headset and offering one to each attendee. But, Google is prepared to steal the thunder and has today announced that the Lenovo Mirage Solo, its first standalone VR headset, is now widely available as well.
Lenovo Mirage Solo
The Lenovo Mirage Solo is powered by Google's Daydream platform, and is a standalone headset, which means you don't need a smartphone, PC or external display of any kind to use it. Just mount it on your head and start your VR experience immediately. It has been priced at $399.99, which is rather expensive than Oculus Go, which is available for $199.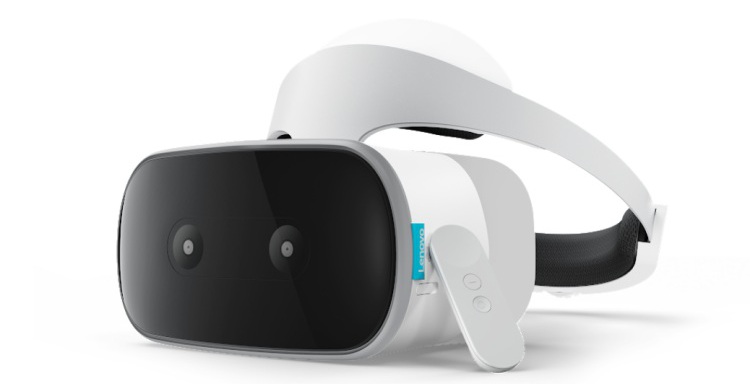 The Mirage Solo features a 5.5-inch QuadHD (2560 x 1440) IPS LCD screen, that's backed by the Snapdragon 835 processor and 64GB of storage. The standout feature of this VR headset is called WorldSense, which provides you high-quality positional tracking on a mobile device.
It eliminates the need for sensors to track you in your environment, meaning "you can duck, dodge and lean, step backward, forward or side-to-side" just as you would in real-life.
Lenovo Mirage Solo's Daydream VR content library features over 350 games, apps, and experiences for the user to enjoy. Google touts that WorldSense 'unlocks new gameplay elements' and more than 70 game titles, such as Blade Runner: Revelations, Extreme Whiteout, Narrows, BBC Earth Live in VR, benefit from the same.
Buy the Lenovo Mirage Solo from Amazon ($399.99)
Lenovo Mirage Camera
Google has also worked with Lenovo to bring the VR180 format Mirage Camera to market. This is the first consumer-ready VR180 camera, which enables you to capture VR content with point and shoot simplicity.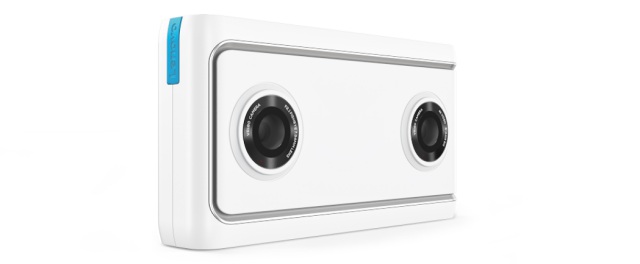 This camera features two 13MP fish-eye lenses, giving you the ability to record 180-degree VR-enabled 3D content in 4K resolution. VR180 content can also be viewed on Android smartphones through Google Photos.
No, you cannot record 360-degree view from this camera, but Google says, "There's no better place to relive your VR180 memories than in the Lenovo Mirage Solo headset. And with support for VR180 built into Google Photos, you can easily share those moments with your friends and family."
So, as you can see above, Google has launched a set of devices to allow you to immerse yourself in VR experiences, which you can even record yourself as well. So, would you be getting the Mirage Solo or Mirage Camera? Tell us in the comments down below.
Buy from Amazon ($299.99)