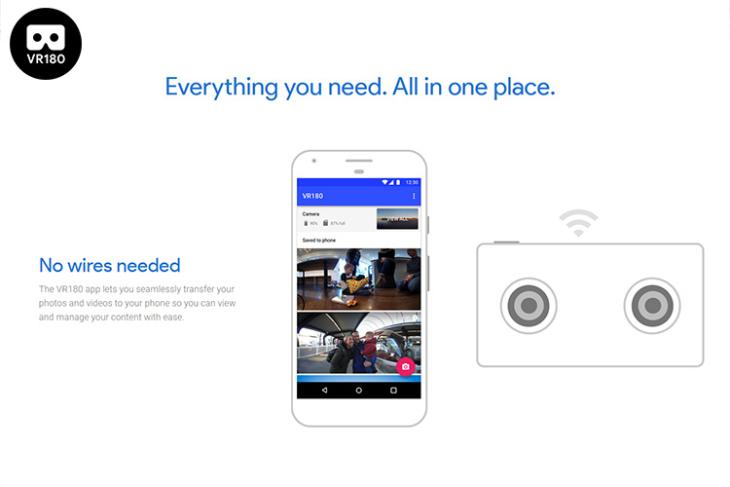 Google introduced a new video format dubbed VR180 last year, which allowed users to capture or create engaging immersive videos using unique VR180 cameras. Now, according to an official blog post, the company has rolled out the video format for developers and OEMs, effectively allowing anyone with video know-how to create VR180 video.
In the blog post, Changchang Wu, Software Engineer at Google, wrote:
"Today, we're publishing the remaining details about creating VR180 videos on github and photos on the Google Developer website, so any developer or manufacturer can start engaging with VR180."
Currently, Google offers two dedicated VR180 cameras – the Lenovo Mirage Camera and the YI Horizon VR180 Camera. However, with the release, we can expect to see more VR180 hardware in the market which will further lead to more VR180 content. Talking about the technical aspects of the video format, Wu wrote:
"For VR180, we simply extended the Spherical Video Metadata V2 standard. Spherical V2 supports the mesh-based projection needed to allow consumer cameras to output raw camera footage. We then created the Camera motion Metadata Track so that you're able to stabilize the video according to the camera motion after video capture. This results in a more comfortable VR experience for viewers."
Immersive photos and videos created by VR180 cameras are written in the existing VR Photo Format, which will allow consumers to view the footage in a Google Cardboard or Daydream headset. Users will also be able to share the footage via Google Photos and YouTube on both their phones and the web. Google now plans to publish additional tools which will further help developers with writing "appropriately formatted VR180 photos and videos and playing it back".