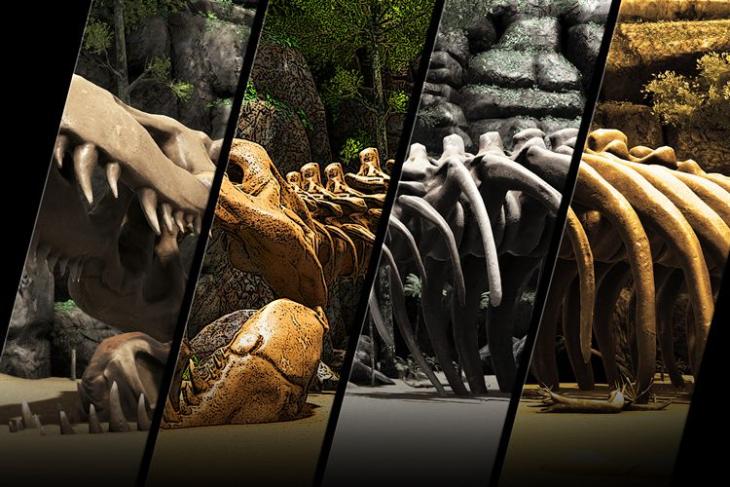 Filters are well and truly a thing these days, and everybody from hardware manufacturers to software vendors seem to be falling over each other to add them to their respective products in an effort to 'enhance user experience'. Nvidia is the latest name to have joined that fast-increasing list, having added a new feature called 'Freestyle' to its latest 'GeForce Experience' update.
According to the company, Freestyle will allow users to make the games look more photo-realistic with enhanced color and contrast. The beta version of the feature will be available as part of an update to be rolled out to the GeForce Experience app (release 3.12) on January 9th. It will support over 100 games out-of-the-box, including a number of Assassin's Creed, CoD, Counter-Strike and GTA titles.
The list also includes Battlefield 3, Borderlands 2, Half-Life 2, Dead or Alive 5: Last Round, and a whole bunch of other popular games. More titles are likely to be added to the list going forward. To start off, Nvidia says it is adding 15 filters in all, with 38 different settings. The options range from Monochrome to Sepia, and from Vignette to Depth of Field.
Another thing Nvidia has announced is an update for its Ansel UI, which should now be "more intuitive" than ever. As part of the changes, the company is also adding eight new filters and the ability to combine multiple filters, all of which should allow users to take "even more amazing photographs", if the company's press release is anything to go by.
Nvidia has also announced that three new titles (Fortnite Battle Royale, Crossout and Elex) are adding support for ShadowPlay Highlights soon. While the first one will officially get on-board on January 10th, there's no exact ETA given for the last two to join the list. Some of the other games that already support the feature include the likes of Atom, Lawbreakers, Nioh, Paragon, PUBG and Raiders of a Broken Planet.