Valorant, like every other multiplayer game, has offered its own in-game currencies in the form of Valroant points and Radianite points for the longest time. Both of them have been used for buying skins or unlocking agents but require real-world currency to purchase them. But now, Riot Games has introduced "Kingdom Credits" as a free-to-earn currency in Valorant. So, if you are curious about what the new K symbol in Valorant's lobby means, you are at the right place. Let's learn more about Kingdom Credits or Points in Valorant.
What are Kingdom Credits in Valorant?
Kingdom is an organization in the Valorant lore. According to Riot head producer Preeti Khanolkar, Valorant will support another in-game currency named Kingdom Credits with the release of Episode 7 Act 1 (June 27). This new currency can be used for multiple things in-game and will have amazing ways to earn them. This currency is different from VP and RP. Kingdom Credits cannot be purchased with other currencies or real life money.
How to Earn Kingdom Credits in Valorant
To get Kingdom credits, you will need to play Valorant more actively. As it is a free currency you can't buy it as premium currency like VP or Valorant points. That said, here are all the ways in which you can earn Kingdom points:
You can earn Kingdom Credits by playing Valorant games like you normally would. If you play Competitive (Ranked), Swiftplay, or an Unrated match, every round in a game will give you 2 Kingdom points on completion. Winning rounds also earns you 4 Kingdom Credits.
You can also earn Kingdom points from playing other game modes. Any game mode apart from Unrated, Swiftplay or Ranked will give you per game completed reward. For completing any game mode including Team Deathmatch, Spike Rush, or Escalation you will earn 20 Kingdom Credits per game completed. The normal Deathmatch earns you 15 Kingdom Credits per game.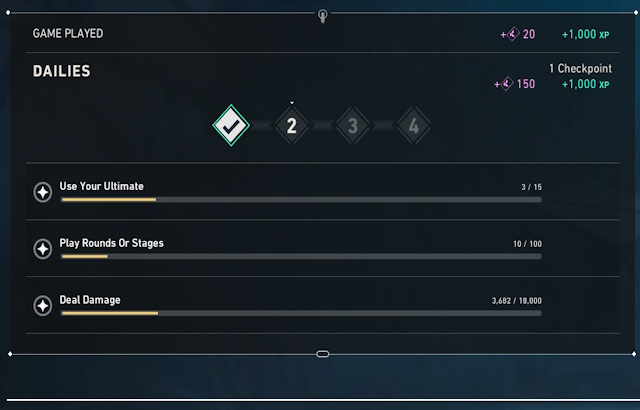 The daily rewards known as "Dailies" in Valorant will be the key to gathering more Kingdom Credits. There will be 4 daily checkpoint objectives, which will earn you the maximum Kingdom Credits. You have the opportunity to earn 150 Kingdom points per checkpoint in Valorant.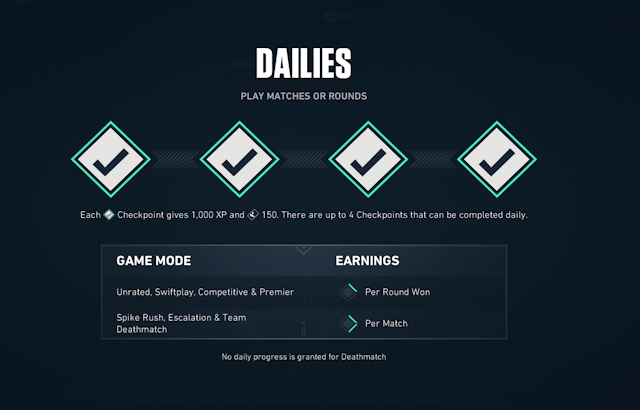 You get 2,000 Kingdom points or Credits every time you reach tier 5 in Agent Gear Store. You can only reach tier 5 by purchasing the previous tiers with Kingdom Credits.
As a token of appreciation, Valorant is also giving away 5,000 Kingdom Credits to everyone who plays the game on the release of the Episode 7 Act 1 update.
How to Use Kingdom Credits in Valorant
Once you are done earning a handful of Kingdom Credits, make sure to keep using it regularly. Riot has set a 10,000 cap on the number of Kingdom Credits you can earn. Unlike Legends tokens in Apex Legends, you can't hoard Kingdom points in Valorant. There are three ways to spend your Kingdom Credits, which are:
1. Recruit New Agents
Starting off with agent recruitment. Now that agent contracts are being phased out in favor of a new agent progression system, the recruitment of agents will be different. There will be a progression event that lasts 28 days from the day of an agent release. But if you miss the deadline and don't unlock an agent in that stipulated period, don't worry.
At a later date, you can simply unlock any agent using Kingdom Credits you earn by playing the game. As per screenshots shared by Valorant, you will need at least 8,000 Kingdom points to unlock a single agent.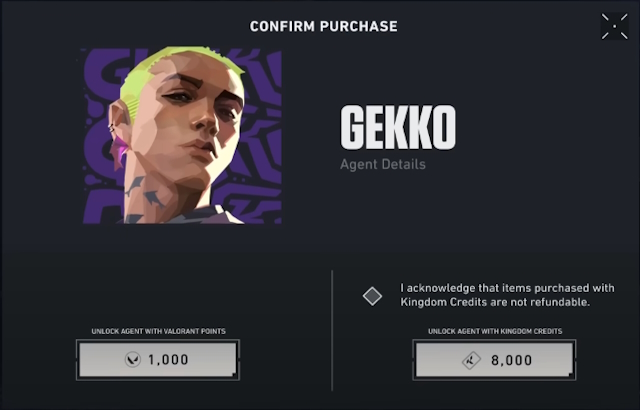 2. Agent Gear Store
After unlocking a new agent or one you have already unlocked, you can buy gears such as the Gekko Shorty from the Agent Gear Store using Kingdom Credits in Valorant.
In the Gear Store, you can earn agent-related banners, agent-related sprays (for use on your favorite Valorant maps), and of course, agent-specific skins for your favorite weapons. And as mentioned above, the Gear Store will reward you with 2,000 Kingdom Credits on achieving Tier 5.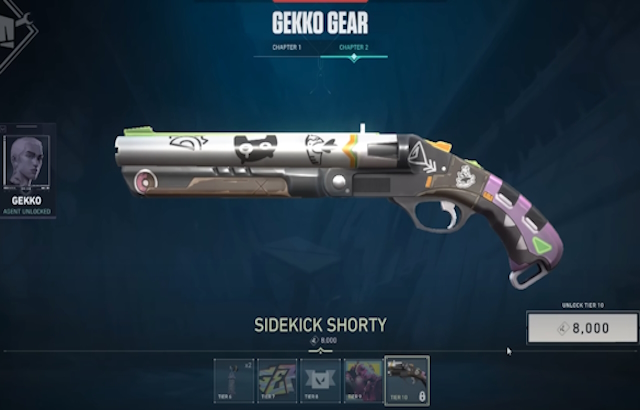 3. Valorant Accessories Store
Last but not least, we have the most anticipated rewards. You can also use Kingdom points to get additional skins and cosmetics from the new Accessories store. As the Kingdom points will be capped at 10,000, you must use it often, and well, this particular store will give you a reason to. It will house all the amazing things you would love to get hold of.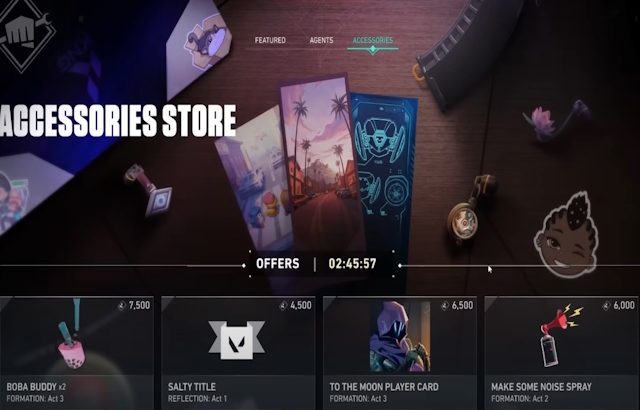 The Accessories store will have all the items from older battle passes in Valorant. This means you now can possess the Ruin dagger or even the victory horn. The Accessories store rotates daily. The item prices can be around 4,000-5,500 or higher Kingdom Credits, so spend all of it before you get new challenges to earn more.
Frequently Asked Questions
Can Kingdom Credits be purchased in Valorant?
No, Kingdom Credits cannot be purchased with real-world money or even VP or RP. It is a free-to-earn Credit and be earned by only playing the game daily.
Will the bonus Kingdom Credits be available again?
As per Riot, the first-time Kingdom Credits bonus is a one-time grant. It will not be available again.
Are Kingdom Credit purchases refundable?
No, unlike Valorant points purchase refund policy, the Kingdom Credit purchase does not give any refund option.