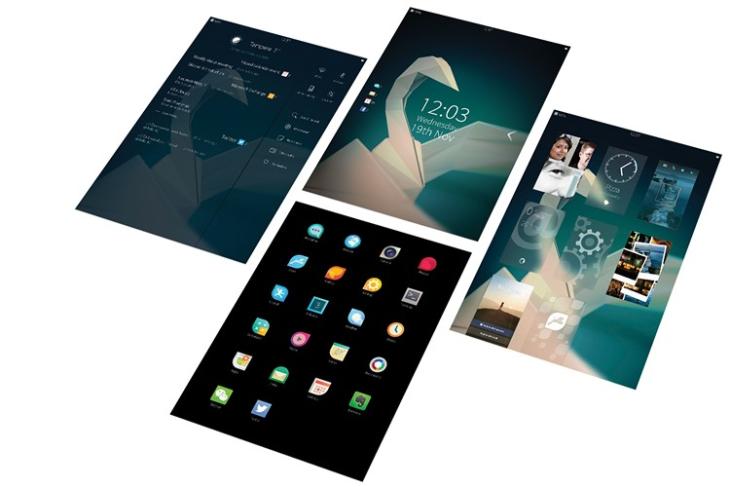 Finnish tech company Jolla has just announced the launch of Sailfish 3 at MWC 2018, an alternative mobile operating system that has so far failed to gain much traction in its fight against Android and iOS.
According to Jolla, it is targeting the feature phone segment with its latest offering, which will pit it against a fork of the now-defunct Firefox OS called KaiOS that can be found on both the JioPhone as well as the newly-launched Nokia 8110 4G.
In its press statement, the company claimed that its latest offering is perfect for "the new era of highly capable 4G feature phones". According to Sami Pienimäki, the CEO of Jolla, "What sets Sailfish OS apart from its competitors in the feature phone segment is the capability to do low-spec hardware configurations and still run selected Android apps".
He also pointed out that the OS is capable of handling features that have thus far eluded traditional feature phones. Support for VoLTE is one such feature that Pienimäki emphasized in his statement, saying that the technology is "increasingly important for the new era" of feature phones. The company also reiterated its focus on security with a view towards making Sailfish OS "a solid option for various corporate solutions".
Meanwhile, Jolla may have focused almost entirely on the business-to-business (B2B) and business-to-government sectors since shutting down its consumer hardware business a couple of years ago, but its OS is still officially supported on more than a dozen devices right now. In fact, the company is also planning to port Sailfish OS to the newly-launched Sony Xperia XA2 via the Sony Open Device Program.
A Russian company called INOI also launched a new Sailfish-powered tablet (in 8-inch and 10-inch form factors) at the MWC 2018, although, they are both primarily targeted at the corporate sector in Russia. Jolla also demoed the Gemini PDA with Sailfish on-board, but there's no word on when that will be available for purchase.