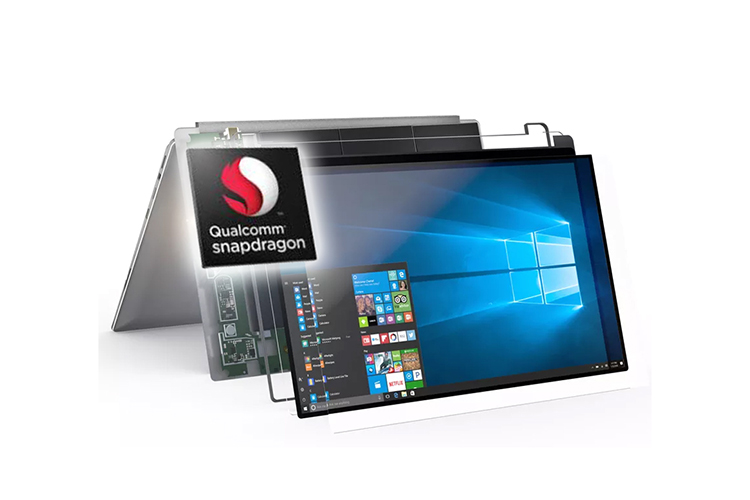 Reliance Jio brought feature phones back to popularity at the time when the segment was almost devoured by smartphones. The JioPhone has proven to be a profitable bet for the company which is now taking its next stride and planning to sell 4G-powered laptops which run on mobile chipsets.
As per a report by the Economic Times, Reliance Jio is now preparing to launch always-connected laptops that will run on Windows 10 in partnership with Qualcomm. These laptops will be designed to serve the connectivity and content needs of the Indian market. As per the report, Jio's intent with the development is to increase its revenue per user.
The development was confirmed by Miguel Nunes, senior director of product management at Qualcomm who said that the chipmaker is working closely with Reliance Retail and Jio. ET did not mention if Jio is in talks with a specific original design manufacturer (ODM) for the manufacture of these laptops. Nor did it throw light on whether these laptops will use Qualcomm's Snapdragon 835 chipset like the recently launched always-connected laptops by HP, Lenovo and others, or employ a Snapdragon 845 SoC instead.
The report, however, talks about Qualcomm holding advanced level talks with Sachin Tendulkar-backed Indian IoT company Smartron for the development of Snapdragon 835-powered laptops which will support cellular connections.
Neil Shah, Research Director at Counterpoint Research said that operators could now be looking at these cellular-connected laptops to increase their revenues. He added that nearly five million laptops are sold in India every year and most of the users have to rely on Wi-Fi networks for getting online. If these "productivity-centric" laptops come with native 4G, the segment could see staggering growth. The need for such devices is because of connectivity on-the-go and higher security of cellular networks compared to Wi-Fi (although a recent research contradicts that), Shah said.
Shah added that if operators offer special bundles with these cellular-connected laptops, it could boost the revenue of these companies substantially.
---