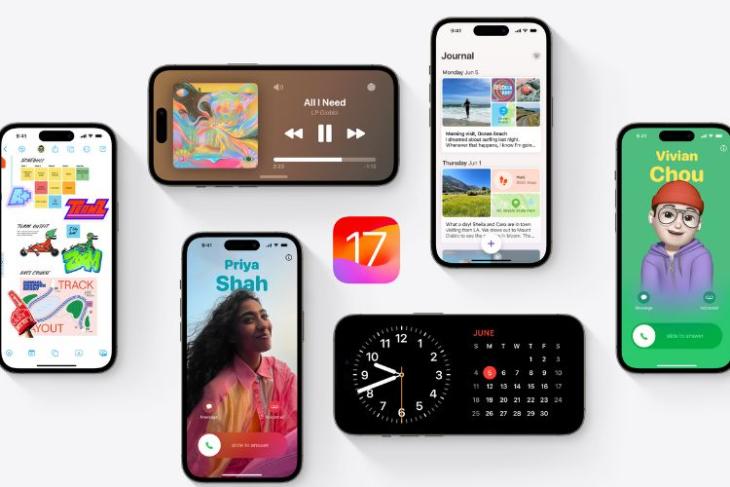 Apple finally unveiled the next-gen iOS 17 update at WWDC 2023. With the launch, Apple also made the Developer Beta available instantly to Apple Developer Program members. And in its effort to make iOS 17 more accessible, the Cupertino tech major has decided to open the beta release to every user for free. Find out more details below.
iOS 17 Developer Beta Is Free!
On the official Developer Support page, Apple has made it clear that you will be able to download the iOS 17 Developer Beta even if you are not enrolled in the Apple Developer Program. All you need is an active and valid Apple ID to gain access. And you are good to go!
With your free access, you will be able to access Xcode developer tools and beta releases, carry out on-device testing, experience Apple Developer features, report bugs with feedback assistance, and experience the obvious OS beta releases. In case, you do not currently possess an Apple ID, simply visit here to get started.
However, this wasn't the case before. If you remember, with iOS 16 launch, Apple made it a mandate for early adopters to be active Developer Program members, for a yearly subscription fee of $99. This was hugely limiting and discouraging as developers and enthusiasts were now required to shell out $99 to gain access.
With iOS 17 Developer Beta as well, the $99 Apple Developer Program membership is still available. The free tier is an extension for the enthusiasts and the general public to taste the initial release of iOS 17 firsthand. The paid tier, apart from the free tier benefits, will bring developer benefits like complete access to development tools, Code level support, access to member-only developer events, distribution and internal testing of apps on the app store, and much more.
To recall, iOS 17 comes with a plethora of interesting features. There is a new Contact Posters feature in the phone App that will let you customize each member in your contact list. The Messages App is also revamped with a cleaner look and options like Live Stickers, and Check-In. FaceTime now supports reactions and audio/video messages for missed calls. AirDrop gains an extension in the form of a Name Drop for sharing contact details by bringing two iPhones or an iPhone and Apple Watch close to each other. There is a new Standby feature as well for glanceable details. To know more, you can check out the best iOS 17 features to try out.
So, what are you waiting for? Download the iOS 17 Developer Beta on your iPhone today. Bear in mind, this is the first beta update and can be buggy. Do share your experience with us in the comments below.