Instagram already shows us a myriad of ads in the feed and Stories, two things that see probably the most volume of engagement on the platform. However, Instagram wants to now start placing ads on the Explore page – the second pane in the app where you go to discover new content.
In a conversation with The Verge, Susan Buckner Rose, Instagram's Director of Business Product Marketing revealed that they're quite excited to start showing ads in the Explore section. She further adds that it's an obvious fit for advertising as people are going to be there in search of new accounts, people or brands. And well, Instagram can bank on this opportunity and their algorithms to deliver the right kinds of ads to you.
The ads won't be shown in the Explore grid that houses all of the content which you can interact with. Instagram doesn't want to force ads on you (oh, for sure!) but instead, you'll start seeing ads when you tap on a post on the Explore feed and scroll down to see similar posts.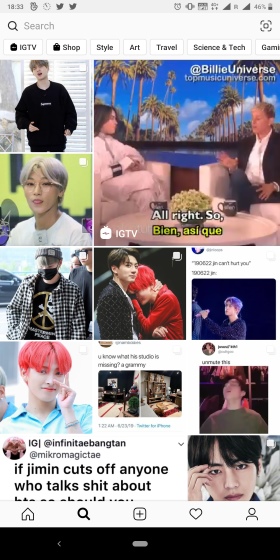 Advertisers will be able to use both photos and videos to promote their brand. The first Explore ad, promoting IGTV, goes live today. It's a start and we should expect to see a number of brands jump onboard in the coming weeks as there's tremendous scope for discovery – thanks to the abundance of eyeballs that might fall on your content.
From the looks of it, the experience can be expected to be similar to the home feed but would users be okay with even more ads? We already have a ton of ads splayed around and one can even buy products from posts without having to leave the app. We all know Instagram earns revenue from ads and this is the most obvious section to expand ads to benefit both them and advertisers.