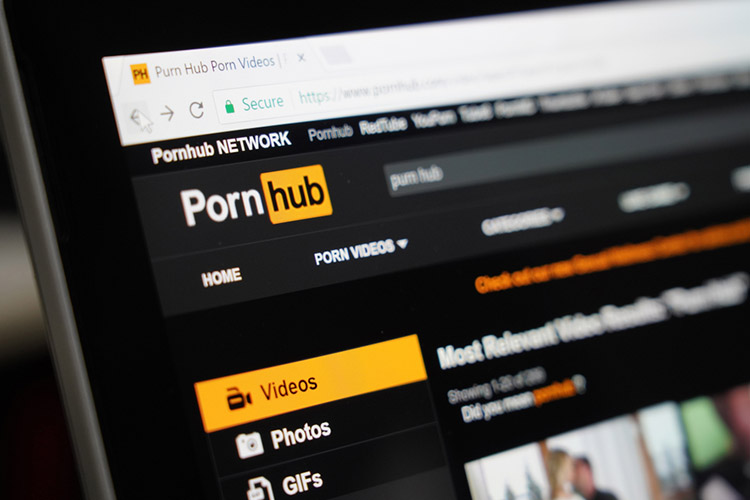 The blocking of porn websites in India, which started with Reliance Jio last week, seems to have permeated to other networks. Now, Airtel and Vodafone also appear to have shut access to the 827 pornographic websites, after the order from High Court of Uttarakhand.
Last week, the Department of Telecommunications (DoT) instructed internet service providers to block websites which host so-called pornographic content, a list which contained 827 websites. The order didn't go down well with many internet users, which is backed by the fact that India is the third-largest consumer of porn online, after the US and the UK.
The online outrage, made up largely of memes about the state of Jio users, could be seen across Twitter, Reddit, Facebook, and other social media platforms. Some were more thoughtful and questioned the decision mostly because it was reversed by the government back in 2015 when the DoT had ordered a similar blanket ban.
*jio users to Airtel after blocking of porn sites pic.twitter.com/w22NEdUA2S

— Gautamistic (@Gauti4080) October 25, 2018
https://twitter.com/waytohumour/status/1055309165390778368
When you got to know Jio Ban all porn sites but you are Idea And Airtel user ! pic.twitter.com/3g4SiSCLFl

— Arpit Joshi 🇮🇳 (@Arpitjoshi_04) October 24, 2018
Poor Jio Users 😂#jio_4g #jiobansporn #porn #airtel pic.twitter.com/KCb8TP2Gh3

— OTT Informer (@OTTInformer) October 28, 2018
https://twitter.com/Pachorihp/status/1057209506260811776
Naturally, some memes implored Jio users to consider migrating to other "liberal" networks. However, that would not be of any use now. Airtel also seem to have blocked at least the more popular porn websites.
When you switch to Airtel but they ban porn too pic.twitter.com/pdcqF2qROn

— सिद्धार्थ श्रीवास्तव (@sidcasm) October 30, 2018
Most Airtel users at Beebom were unable to access porn on mobile data, while some could access it by turning on DNS protection. The current state on Vodafone is still sketchy with a fluctuating spot between allowing and blocking the websites.
Unlike Jio and Airtel, Vodafone will never ban porn. Inke 4g speed me Porn stream hi nahi hota hai.

— Vibhor (@VibhorDaga) October 30, 2018
Airtel too has blocked porn sites.

— Nikhil Sarathe (@NikSarathe) October 30, 2018
Of course, there are ways to access the block sites, using VPNs or proxy sites to bypass the lock-out.
When i Ask my friend " what to do after porn ban " and he says " Are Icognito use karle VPN ke sath kisiko Ghanta pata nai chalega "

Me : pic.twitter.com/6MKRkbQK2X

— 3 Topa (@3Topa1) October 26, 2018
https://twitter.com/DevRaj910/status/1055069254603571202
We have torrents and vpn for porn ban, but no hack for petrol price hike…

— അരവിന്ദൻ (@aravindisback) October 29, 2018
vpn download karo..or usa se connect karo…phir work karega

— Dr.Andy007 (@pikus1097) October 23, 2018
One of the most popular providers of pornographic content – Pornhub – also showed its empathy towards Indians and shared a simple solution.
Not all heroes wear capes

— Anek8 ᡕᠵ᠊ᡃ່࡚ࠢ࠘⸝່ࠡࠣ᠊߯᠆ࠣ࠘ᡁࠣ࠘᠊᠊ࠢ࠘𐡏 (@mallick_wtf) October 27, 2018
That's just the mobile service providers; many broadband providers have also blocked access to the sites to comply with the DoT diktat based on the court's ruling.
@ACTFibernet hey, why are porn sites blocked only on your network ? Who gave you the right to block websites

— Arjun (@arjrah) October 27, 2018
https://twitter.com/SkodaBhaskar/status/1055151613684330496
But not all providers have blocked access yet:
In a parallel news : porn is all open in BSNL Broadband. Immediately shift.

— BitterSweetSymphony (@PluviophilePoet) October 29, 2018
In the end, it makes us wonder if this halfway ban is even working let alone preventing crimes against women, which seems to have been the primary reason behind the High Court ruling. if porn sites are actually easily accessible, then there isn't really a ban, at least not a serious one, or perhaps there's something amiss in the way it's been implemented by the telcos and service providers considering the government overturned the last ban.
---