When we talk about premium business laptops, the 2 things that matter the most are the design language and the performance. While you can get similar performing laptops at a cheaper price point as well, the design language of a business laptop is always what sets them apart. In this context, HP's Spectre lineup reigns at the top, offering exquisite looks. But what if I told you there's a cheaper Spectre variant available in the market? Available for just ₹59,990, the HP Envy 13-ad125TU offers a great mix of hardware in a sleek and premium metal body, which is reminiscent of the Spectre series. But is the quality and performance enough to make me recommend this laptop to you? Let's find out as we take an in-depth look at the HP Envy 13-ad125TU in our review:
HP Envy 13-ad125TU Specs:
Before starting off with the actual review of the device, how about we discuss the kind of horsepower that the Envy comes with. The stunning laptop packs in some serious hardware, with the likes of an 8th-gen i5 processor coupled alongside 8GB of DDR3 RAM. There's 256GB of SSD Storage onboard as well. Below is the detailed list of the hardware powering the HP Envy 13-ad125TU:
| | |
| --- | --- |
| Dimensions | 30.54 x 21.56 x 1.39 cm |
| Processor | Intel® Core™ i5-8250U |
| Memory | 8 GB LPDDR3-1866 SDRAM |
| Storage | 256 GB PCIe® NVMe™ M.2 SSD |
| Display | 33.78 cm(13.3) diagonal FHD IPS BrightView micro-edge WLED-backlit (1920 x 1080) |
| Graphics | Intel® UHD Graphics 620 |
| Ports | 2 USB 3.1 Type-C™ Gen 1, 2 USB 3.1 Gen 1, 1 headphone/microphone combo, 1 microSD media card reader |
| Weight | 1.32 Kg |
| Operating System | Windows 10 Home Single Language 64 |
| Battery | 6-cell, 53.6 Wh Li-ion polymer |
Now that we've got that out of the way, let us get into the actual review of the device.
Design and Build Quality
The HP Envy is, after all, an HP laptop, which means the design language is obviously going to be top-notch. While the Spectre line-up might be the limelight stealer for the company, the Envy lineup is not far behind. The Envy 13-ad125TU is undoubtedly one of the best looking laptops that I've laid my hands on, especially considering the product's price point.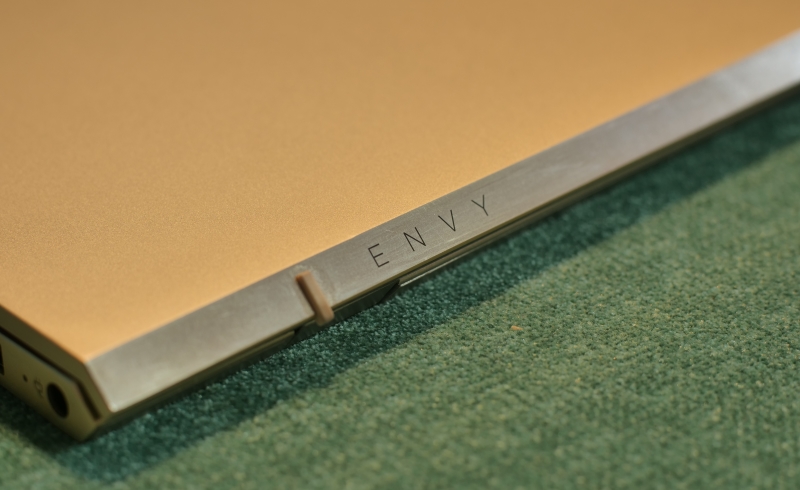 I may not be a fan of the Gold color tone per se, but it certainly helps the HP Envy set itself apart from the usual likes of blacks and shiny silver toned laptops. The matte aluminum lid has a small incline in the back that covers the hinge, giving it clean, sleek lines. There's also a small antenna band on the hinge that helps elevate the body in order to facilitate the cooling (more on this later). The HP logo on the back really shines and makes the device look all the more premium. Trust me, one look at this laptop, and you can easily mistake it for a premium business laptop north of the 80K mark.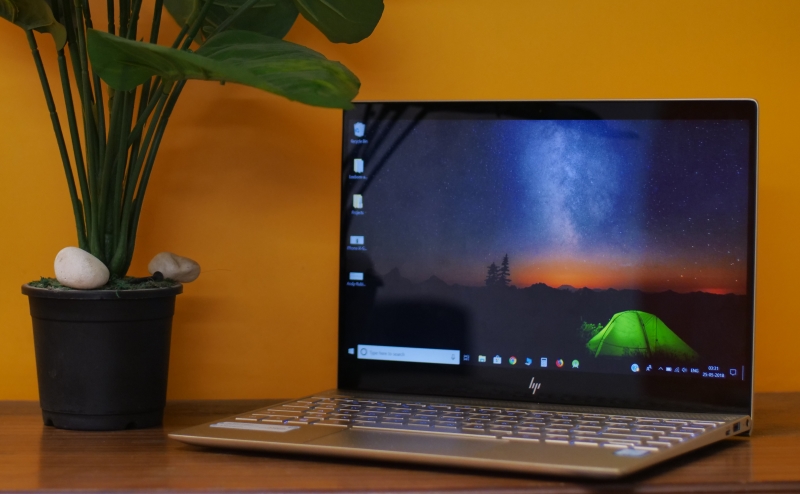 While the lid of the laptop still cannot be operated with a single hand, the HP Envy still feels quite light for day-to-day usage. Weighing in at 1.32 kg, you can easily carry it with you wherever you feel like, and use it wherever you want to. The body in itself is quite sturdy of the laptop, and there is hardly any flex on it.
The power button is also placed elegantly on the top-left side corner of section C and looks pretty subtle yet appealing. However, considering that HP has been adding fingerprint sensors for a while on their laptops, I would have personally liked had the company incorporated a fingerprint sensor underneath it, especially seeing how Windows Hello is becoming a trend these days.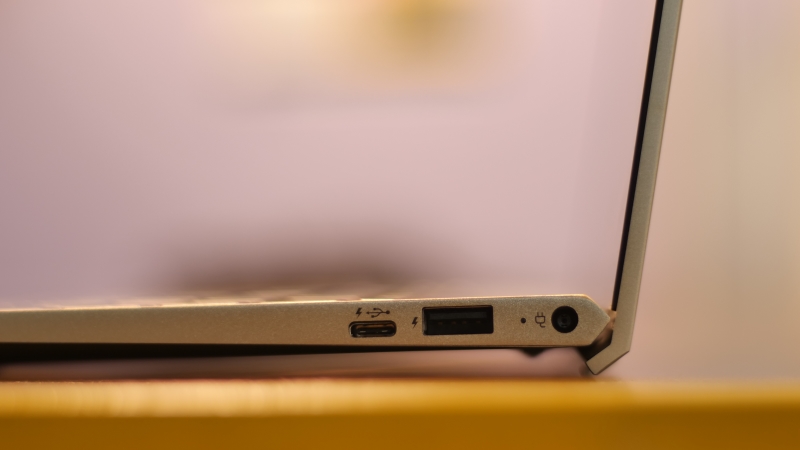 All things considered, the HP Envy 13-ad125TU offers a super premium design with top notch build quality. It looks like a smaller HP Spectre, which is absolutely great, considering you get the same exquisite looks as an 80-90K laptop.
I've always admired HP's design language, and honestly, the HP Envy 13-ad125TU is another great laptop from the company.
Ports and Connectivity
If I had to talk about the level of ports and connectivity on this device, I'd say that the HP Envy 13 offers something for everyone, making it both modern as well as future ready.
On the left side of the laptop, you'll see a USB 3.1 Type-A port, a 3.5mm audio jack, a USB 3.1 Type-C Thunderbolt port, and interestingly, a microSD card slot.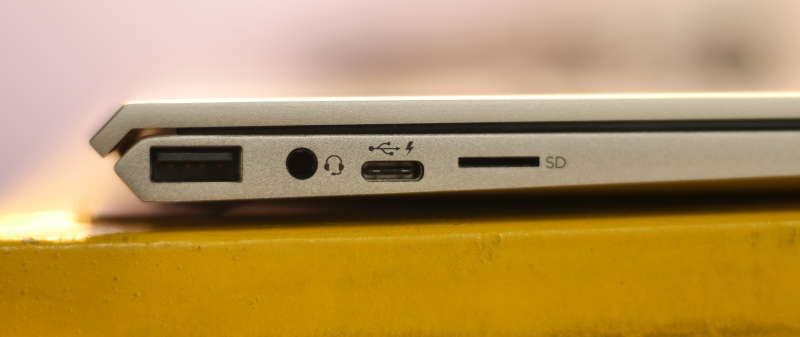 On the right side of the laptop, you get the DC Charging port, another USB 3.1 Type-A port, and a USB 3.1 Type-C Gen-1 Thunderbolt port.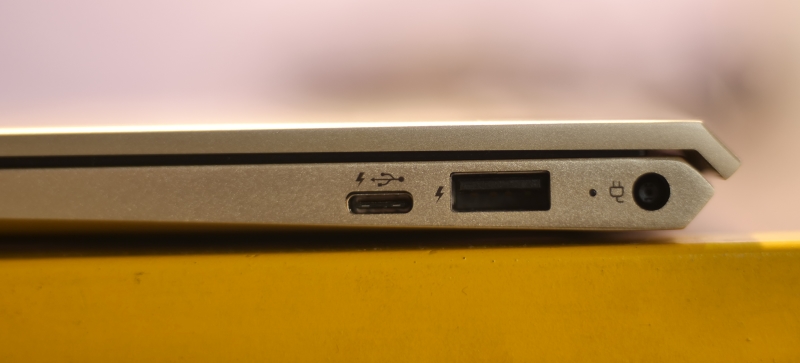 What's really nice is that rather than including just standard Type-C ports, HP has made sure both the ports are Thunderbolt ports. Sadly though, you still have to use a proprietary charger for charging the device. All things considered, I think HP has done a fantastic job in the ports and connectivity department, and considering the audience that this product is targeted for, they've managed to include pretty much every port one would require.
Display
If the design of the laptop was what made you attracted towards this thing, the display is something that will definitely make you stay. The HP Envy 13-ad125TU features a stunning 13.3-inch FHD IPS WLED-backlit BrightView display with micro-edge bezels. Like most bezel-less laptops these days, HP has managed to fit a 13.3-inch display into the chassis of an 11-inch laptop, which literally makes things look darn good.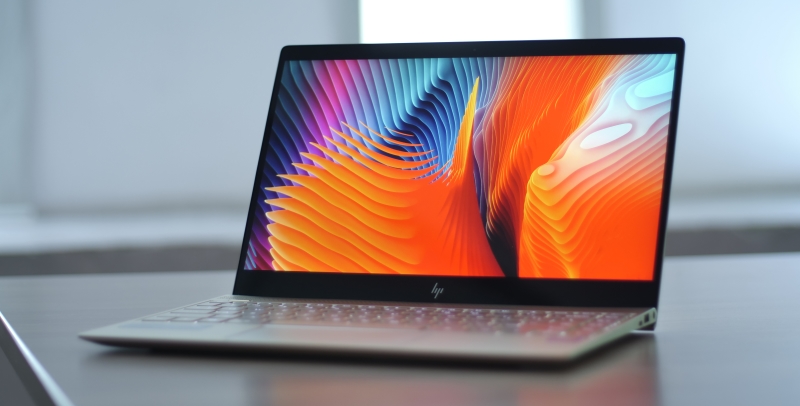 The screen offers a Full HD 1920x1080p resolution with a glossy finish on top of it. Yes, the glossy finish does mean that you do get a ton of reflection on it, but the laptop is still suitable for outdoor usage thanks to its super-high levels of brightness. Plus, the glossy finish also makes the colors pop, which is all the more appealing.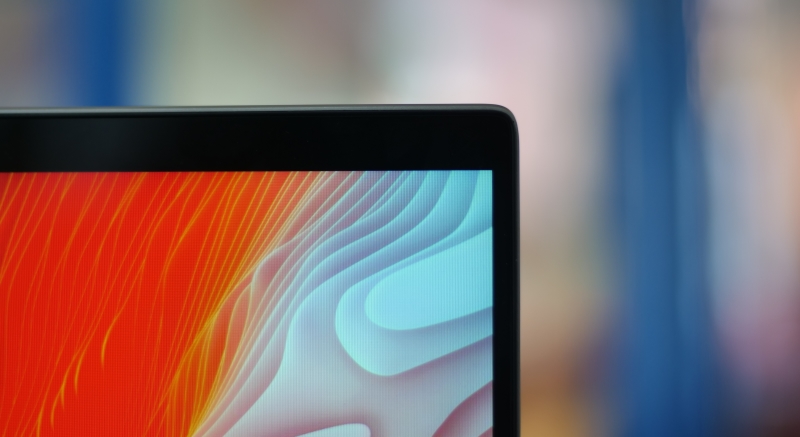 The display panel in itself resides inside a solid aluminum frame, which makes it quite sturdy and durable. I've personally had a mixed relationship with HP's laptops, especially with the way the display's hinge always gets screwed up after a couple of months of usage. That being said, the HP Envy 13-ad125TU is the first laptop from the company that I've used which gives me the feeling that things might be different this time around.
Bottomline, the HP Envy 13-ad125TU features a display that competes with the top-dogs and easily outshines its similarly priced counterparts.
Keyboard
The HP Envy 13-ad125TU features a great keyboard, which should appeal to most users, but some might find it difficult to use. It all depends on the person, to be honest, which I'll explain in a bit.
Okay, let's get the good things out of the way first. The full-size backlit keyboard offers a great user experience, and typing feels mostly natural. The island-style keyboard has a decent amount of key travel to it. Additionally, HP has also added a white color backlight beneath the keyboard which adds on to the premium feel.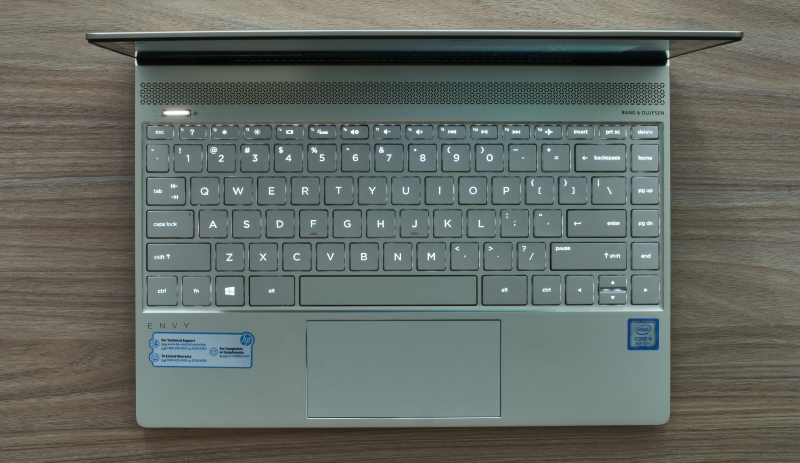 While most users might find the keyboard layout to be different, all it takes is a mere couple of minutes of typing to get used to the layout. It is quite comfortable, and in fact, I was able to write at my regular swift speeds to typing on the Envy 13-ad125TU. Now, what I don't like about the keyboard is the overall structure of it.
Basically, for a person such as me with big hands, there is hardly any space for you to use the laptop's keyboard easily. There is a lot of space between each key, which basically stretches out the keyboard to the entire frame of the laptop. You don't get any palm space, and typing for long hours can be tedious. But then again, like I said, it is a personal complaint that I have with this device.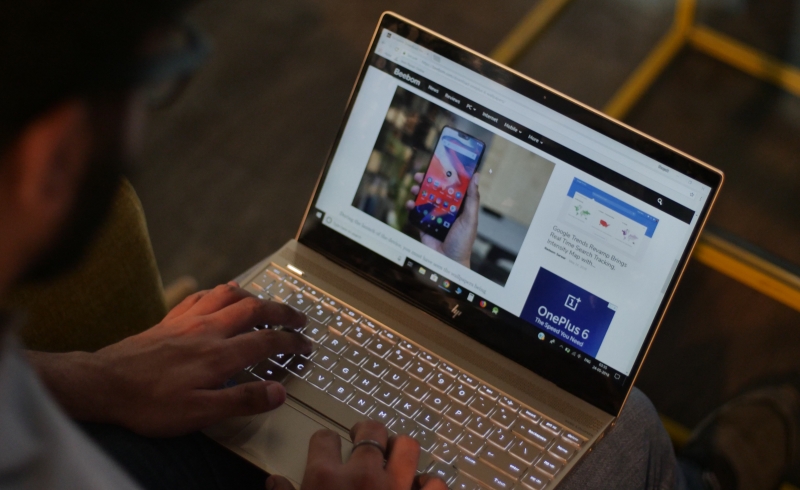 If you have normal sized hands, the keyboard is definitely one of the best ones you'll ever interact with. However, someone with large hands should pass on it.
Touchpad
Right off the bat, I was disappointed with the touchpad on the HP Envy 13-ad125TU. Thanks to the huge keyboard that we talked about earlier, there is hardly any space left for the touchpad. It's like HP just cramped up a touchpad at the bottom in whatever space they could manage. And to be honest, it's not that good either.
Yes, it comes with support for all the gestures that one would expect to use on Windows 10. That being said, it does not feature Windows Precision drivers. Instead, the HP Envy 13-ad125TU relies on Synaptics drivers for emulating the gesture experience, and frankly, it's a huge letdown. There is a considerable amount of lag while interacting with the touchpad, and the small footprint of it makes it all the tougher to use the touchpad. For me, vertical scrolling on this is a nightmare, as I had to constantly raise my fingers and place it again and again on the touchpad to continue scrolling a webpage.
Yes, the Envy 13 features a glass touchpad which rests seamlessly on the laptop's body. But considering the experience I've had with the touchpad, I wouldn't really regard it as something good. Even the average user is going to find it tough to interact with the touchpad due to its small size.
Audio
I've seen a ton of laptops with all the fancy branding on top of them, that now I've completely lost faith in them. So when I first saw the HP Envy 13-ad125TU sport the Bang & Olufsen, I wasn't really intrigued. That being said, the actual audio performance of the HP Envy 13 did end up surprising me a lot.
The HP Envy 13-ad125TU features quad speakers with HP's Audio Boost technology as well. And honestly, the speakers on this laptop are a godsend. I kid you not, the sound is far better from what you'd expect from a device of its size. They are quite loud, and the levels are pretty well balanced. And then there's HP's own software, that you can use to fine-tune the levels according to your liking.
For me, the HP Envy 13-ad125TU scores quite high on the audio front. Certainly, they are not the best speakers out there, but considering the low-profile of the laptop, the speakers offer an experience like none other.
Camera
The web camera on the HP Envy 13-ad125TU is so subtly positioned that you might almost miss it at the first glace. Okay, maybe not that subtle, but it still manages to hide at times while being in front of your eye.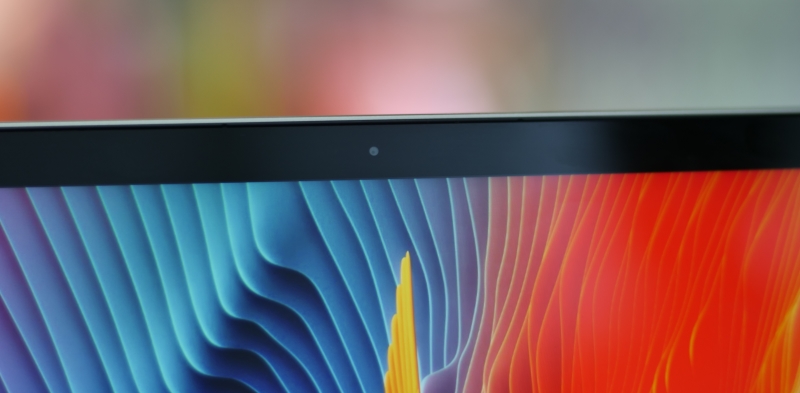 But that's not what concerns most users, right? What concerns them is the performance, and to be honest, the web camera on the HP Envy 13 is just decent.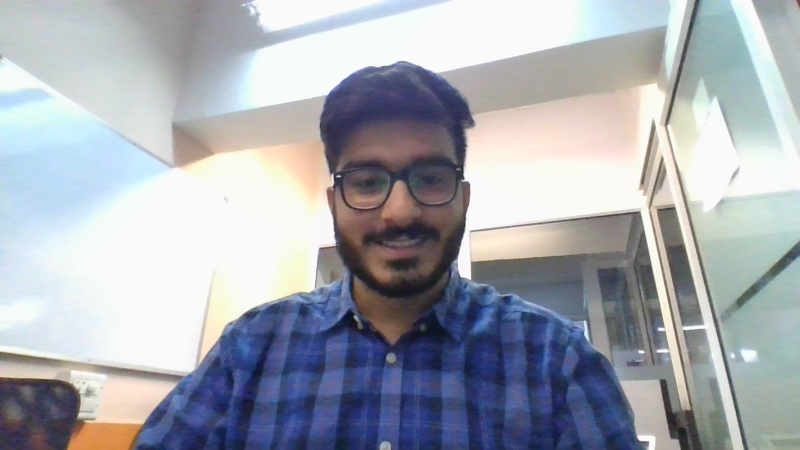 It's nothing exceptional, but the camera on the HP Envy 13-ad125TU should aid you well for the occasional video call. Despite featuring a nano-bezel display, the camera is well positioned, unlike other laptops that have the camera on the chin.
HP's Bundled Software/Bloatware
Having used a ton of HP laptops, I wasn't really surprised to see the amount of bloatware that this thing packs. I know the technical term is just proprietary software, but in all honesty, it's just bloatware at this point. Apart from HP's audio solution, all the software such as HP 3D DriveGuard, HP JumpStart, HP Orbit, HP Support Assistant, HP Sure Connect, and more just darn annoying. Thankfully, all of this is uninstallable, so there's that.
Apart from HP's own software, the laptop packs in a copy of Microsoft Office 365. Now while most OEMs prefer including a copy of either the Office Student or Professional 2016, going the 365 way is an interesting choice, and could be a good or bad thing depending on the user. Thus, I'd leave that decision up to you.
Performance
On its best day, the performance on the HP Envy 13-ad125TU is darn good and makes you wonder that there is no better ultrabook out there. The ultra-portable and super-sleek ultrabook packs in a beastly combo of the latest 8th-gen Intel CPUs coupled with up to 8 gigs of RAM. I could throw almost anything at this laptop, and it would perform well, without breaking a sweat. The 256GB SSD on the laptop also performs decently fast, giving you great read/write speeds.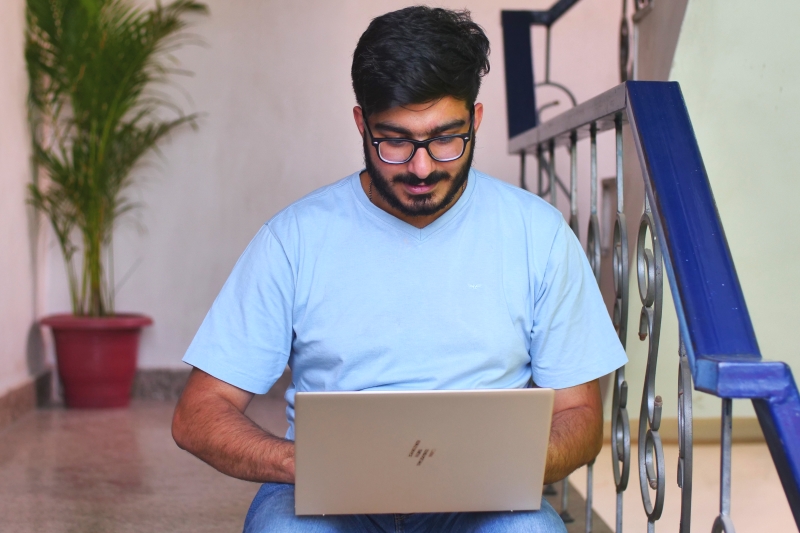 As for gaming, the HP Envy 13-ad125TU is not meant for gaming, and it shows. The Intel UHD 620 graphics are just enough for barely scraping through eSports titles such as Counter-Strike: Global Offensive and Rocket League, managing merely 48 fps. That being said, the laptop can easily handle tasks such as Adobe Photoshop and Lightroom, so it shouldn't really be a deal breaker.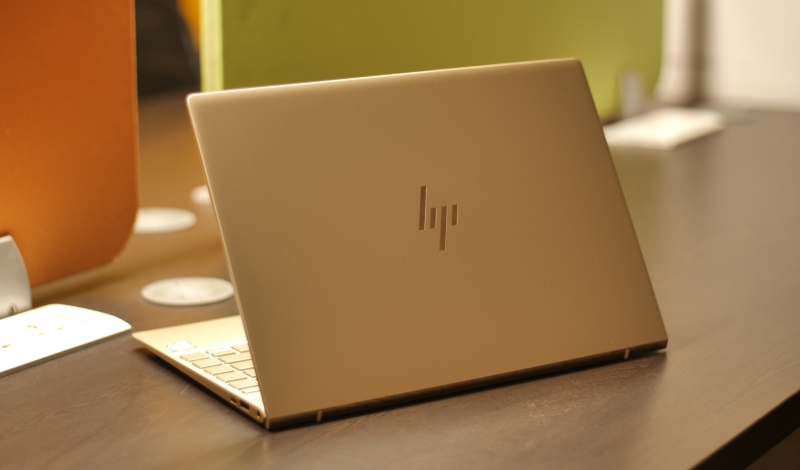 Another thing I noticed that many users who bought this laptop have reported a DST error on the drive after a couple of usage. In my testing, I never faced such an issue. Nonetheless, as a precautionary method, I'd advise future buyers that the first thing they need to do is to update their BIOS by downloading it from HP's website here. It's a simple fix and ensures you stability on your Envy machine.
Now while all this sounds good, all this great performance lasts for a few minutes only. Use this device any longer than 20 minutes, and the performance just drops down to anything. And truth be told, it is not even hard to understand the reason behind this, which brings us to the next section of this review – thermals.
Thermals
Now, you must be wondering why I started the performance section with "On its best day…". Well, quite frankly, the laptop suffers a lot from heating. Even slight browsing on Chrome would result in temperatures soaring high above the 55-degree Celcius mark. Heck, on idle usage as well, the laptop rests on a 48-52 degree average.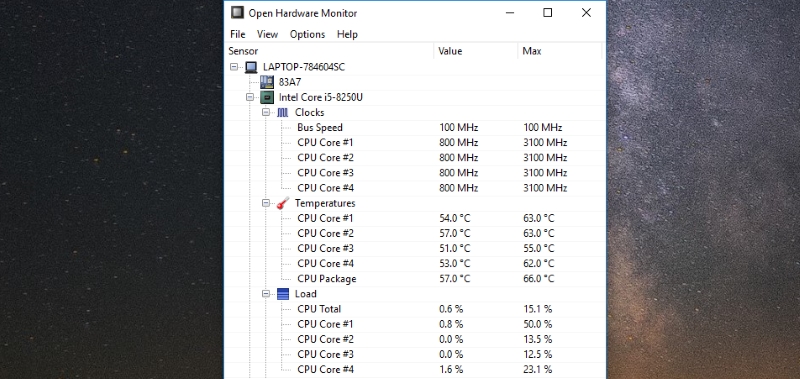 HP has designed the laptop with the hinge that is "supposed" to lift the laptop higher in order to facilitate better cooling. Honestly though, it is just rubbish. I found the cooling to be pretty useless, and the temperatures were pretty high on mild usage only. And don't even get me to try to use the laptop on your lap. That would just block the air vents altogether, resulting in a massive hike to even the 70-degree mark.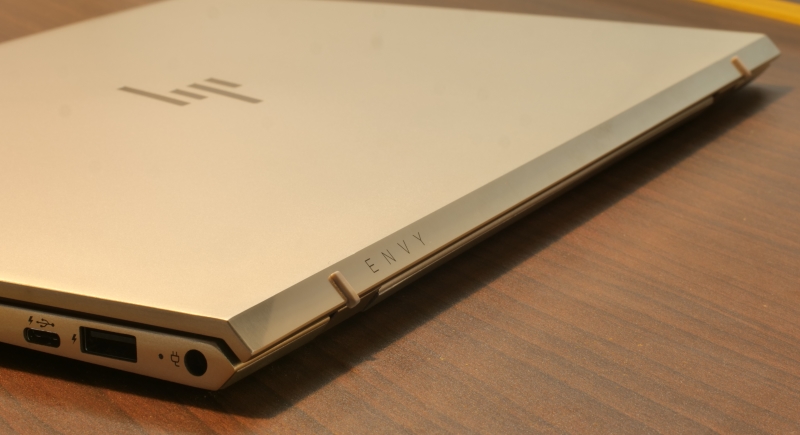 Just try and imagine you using a laptop made of an aluminum body which is running hot at temperatures above 70-degrees. The laptop literally becomes unbearable to use, and you need to give it a break to cool things down.
If I had to describe the laptop using the modern day language, the thermals on the HP Envy 13-ad125TU are Lit AF. Sadly, I mean it in the literal sense.
Battery Life
The HP Envy 13-ad125TU packs in a 53.6 Wh Li-ion polymer battery, which is quite good for a laptop of its size. In my testing, I managed to obtain about 9 hours of battery life on medium usage which included a hell lot of web surfing, word processing, and posting all the great content that I write on Beebom's website.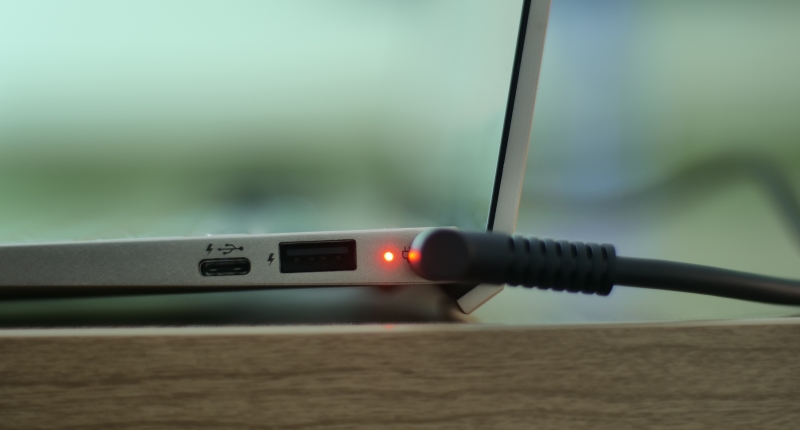 Additionally, if you still feel the HP Envy won't be able to last throughout your average day at work, the bundled charger is quite lightweight and you can carry it with you almost everywhere. What's more is that the laptop supports fast charging, giving you a full charge in under 2 hours.
HP Envy 13-ad125TU Review: Use It with the Oven Mits On
Available for 60K, the HP Envy 13-ad125TU offers a lot under the hood but fails to make a good impression on the whole. The hardware is great, the performance is good, and the design and build quality is top-notch. However, the thermals of the laptop is a major letdown and makes it hard for me to recommend this laptop to anyone. For a country with such high temperatures, having a pure metal body laptop underneath your palms is something that I would honestly never support.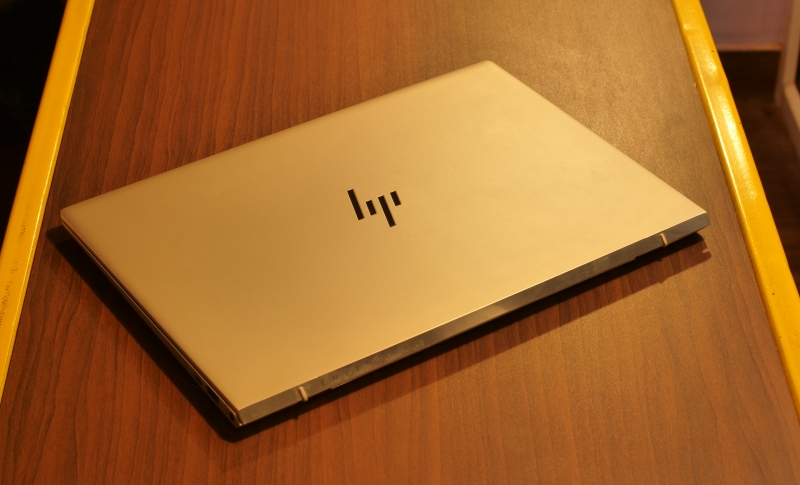 Pros:
Excellent design and build quality
Great Display
Loud
Cons:
Gets Super Hot
The touchpad is quite small
Buy HP Envy 13-ad125TU from Flipkart: (₹59,990)
SEE ALSO: Asus VivoBook X507 Review: The Budget Game Changer
HP Envy 13-ad125TU: The Hot-Shot
The HP Envy 13-ad125TU is the laptop that looks so appealing, yet offers a thermal performance that is just as repelling. The keyboard is great, and while I don't fancy the touchpad, I can still make do with it. The hardware on-board is promising, and if you don't mind using a small cooling pad or using it with gaps in between, the HP Envy 13 offers looks like none other.