Google Maps is often deemed as the most-capable mapping and navigation platform by many, thanks to the myriad of features and commute choices baked into it. It's also the first pick among users who are looking for a wholesome navigation experience and new features on the regular. Well, Google Maps offers new capabilities to users on a regular basis and the latest addition comes in the form of an on-screen, virtual speedometer.
Yeah, Google Maps has finally gained a speedometer feature that allows you to keep a check on speeds at which you're traveling. So, let's take a quick look at how this feature looks in action:
Enable Speedometer in Google Maps
Note: We tested out this feature on Google Maps build #10.18.0 on the Pixel 3 XL and Nokia 7 Plus, where we found it to be working perfectly fine.
1. Open Google Maps and navigate to the 'Settings' from the hamburger menu.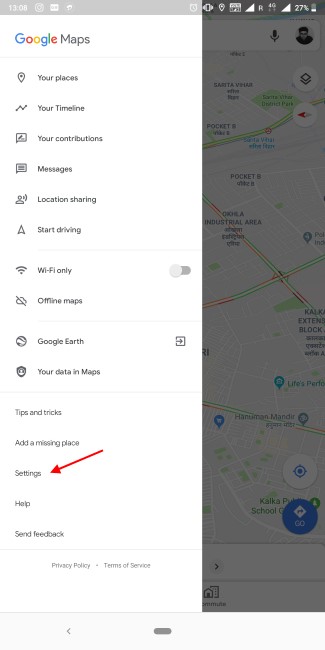 2. Now you need to jump into the 'Navigation Settings' option, where you will find the newly added "Speedometer" option towards the bottom. Simply toggle to enable it.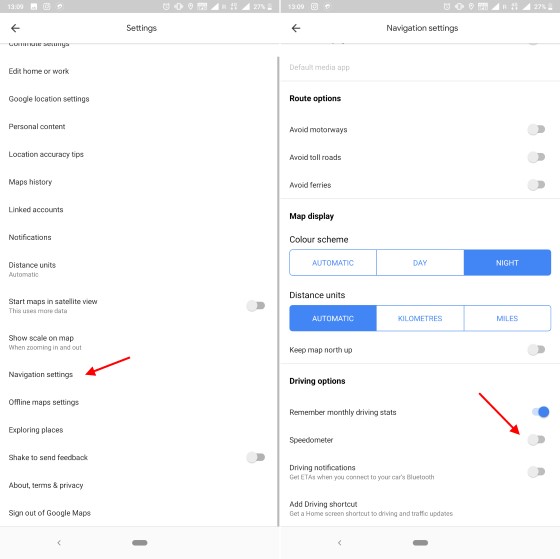 Once you've enabled this feature, choose to navigate between two points to notice that Google Maps has now started showing a speedometer at the bottom left corner of your display.
We didn't want to venture out in Delhi's scorching heat to test out the new speedometer feature, hence, we cannot vouch for its accuracy in comparison to our vehicle right now. But, we did run a quick lap around the Beebom office to see the feature in action and it does work – see we achieved a speed of 5km/hr.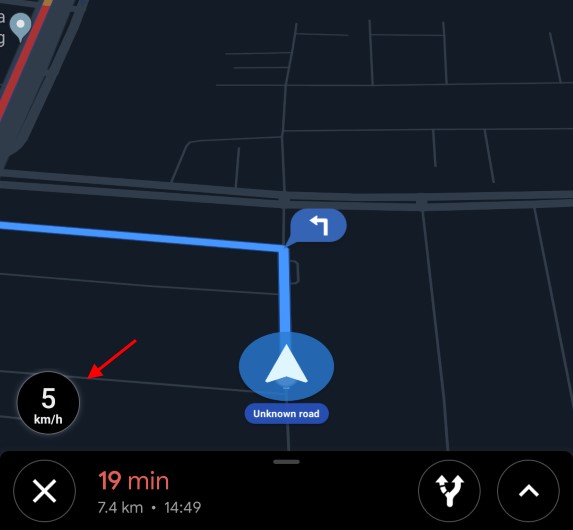 The speedometer will come in very handy when Google Maps sees a wider rollout of the Speed Limits feature, where the app is aware of the speed limits in your location and will send warnings when you're speeding. You'll see the speedometer being painted in yellow and red when you exceed the speed limit, which is a pretty nifty addition.
SEE ALSO: Google Maps Will Soon Show Public Toilets, Real-Time Bus Transit Info in India 
Keep You Speed in Check with Google Maps
Well, the addition of a speedometer only further bolsters the already flush set of features that are packed in Google Maps. Users had been requesting this feature for years and it's finally here to assist you while driving, seeing you break up with the third-party apps that you previously may have installed to keep an eye on your speeds while navigating.
The Speedometer feature is currently rolling out to users worldwide in a phased manner and should appear for you in a few days – if it hasn't already. So, are you already seeing the speedometer in Google Maps? Let us know in the comments below.