iOS 11 final update has just hit the iOS devices and I hope you are excited. It is one of the biggest updates which has come to iOS in a recent couple of years. If you are someone who didn't join the iOS 11 beta program, you are in for a treat. The iOS 11 update is especially huge for all the iPad users out there, because, it will turn their iPads from a simple media consumption device to something which can really help them get things done. However, not everything is right here. Every update brings some changes which you might not personally like. For me, the new notification panel (or the cover sheet) just doesn't work. I would go as far as saying that this is my most hated change in iOS 11.
There are also some other minor annoyances here and there. For example, there's no way to change the auto brightness from inside the display settings. I personally always keep auto brightness off on all my devices. Hence I was pretty flustered to see that I was unable to turn-off the auto brightness from the display settings. If you are also struggling with the same, this is how you can turn off auto brightness in iOS 11:
Turn Off Auto Brightness In iOS 11
iOS 11 brings a ton of new features to Apple's mobile devices, however, it also removes a couple of them. For example, the 3D touch to open the task manager is gone. Although, according to Apple's senior vice president of Software Engineering, Craig Federighi, the feature has been removed due to some technical constraint and is slated to be back in a future iOS 11 update, I really hate to see that happening with one of my favourite features.
Thankfully, nothing of such sort has happened with the auto brightness setting. It has merely been relocated to another place which just makes it hard to discover it. I don't know the reasoning behind Apple's decision to relocate the auto brightness toggle, however, I am just happy that they didn't completely remove it. That being said, let's see how we can turn off auto brightness in iOS 11. Don't worry, it's not that difficult if you know what you are doing. It will just take a few more steps than usual.
1. Open the "Settings" menu and then tap on "General".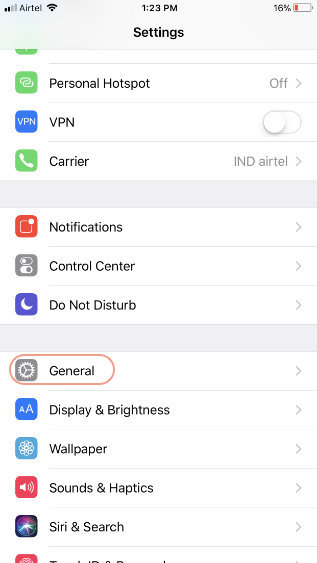 2. Here, tap on "Accessibility" and then scroll down to find "Display Accommodations" and then tap on it.
3. Now, find the "Auto-Brightness" toggle and turn it off. If you want to turn on your auto brightness toggle in the future, this is where you come back to.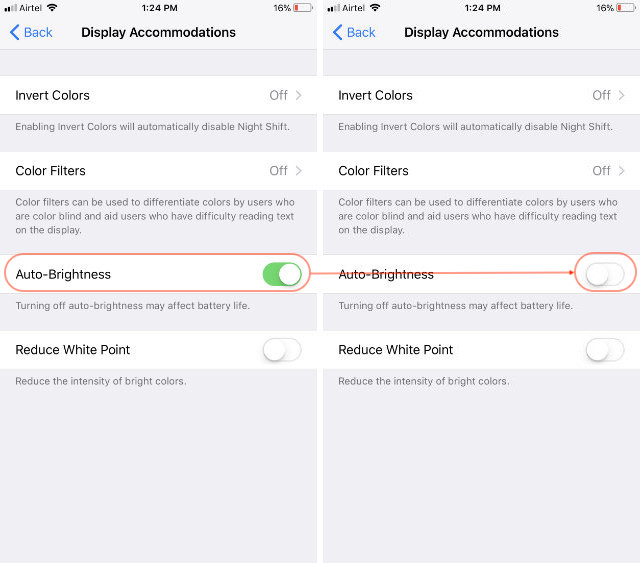 SEE ALSO: 15 Cool iOS 11 Tricks You Should Know
Disable Auto-Brightness in iOS 11
As you can see, this was a fairly easy process, yet I have seen so many people struggling with it. Before you go, there's one cheat sheet that I would like to share with you guys. If you are unable to find any setting in the Settings menu, just search for it on the search bar at the top. The quick options will even show you the path of the setting which you are looking for. This is one of the quickest ways to find any setting on your iOS device. I really love iOS 11 and if not for these minor inconveniences, this would have been my all-time favourite mobile OS. But that's just me, let me know your thoughts on the subject in the comments section below.